I'm ALL about handbags.
What if I told you I found a FABULOUS Diaper Bag that looks like a chic and trendy handbag?
Well, I found one.
Newlie has AMAZING Diaper Bags… Newlie Diaper Bags aren't just for diapers; they're for the toddler years too. I love this because this is exactly the stage I'm in right now, the toddler years! And as every mom knows, we're constantly carting and carrying around a ton of stuff for our babies and kids.
The best thing is that Newlie designs diaper bags that have interior, insulated pockets that can be used for baby bottles during the diaper years and snacks during the toddler years. Perfect for making it a great transitional bag.
My Newlie Diaper Bag of choice?
The Gail Satchel Diaper Bag. I'm OBSESSED with this one! I love this bag because it's designed to be a diaper bag, but looks like a gorgeous regular tote! It's amazing!
So what do I love about the Gail Satchel?
Hey moms, do you need a diaper bag that's super super and super organized? Of course you do. You need all the hands you can get! So we made the incredibly chic Gail Satchel, complete with 1 exterior pocket and 7 interior pockets, and a roomy additional interior center pocket divider. Our signature insulated pocket is perfect for bottles during the diaper years and then to snacks during the toddler years.
Actually… let me tell you all about it on my own, with my toddler!!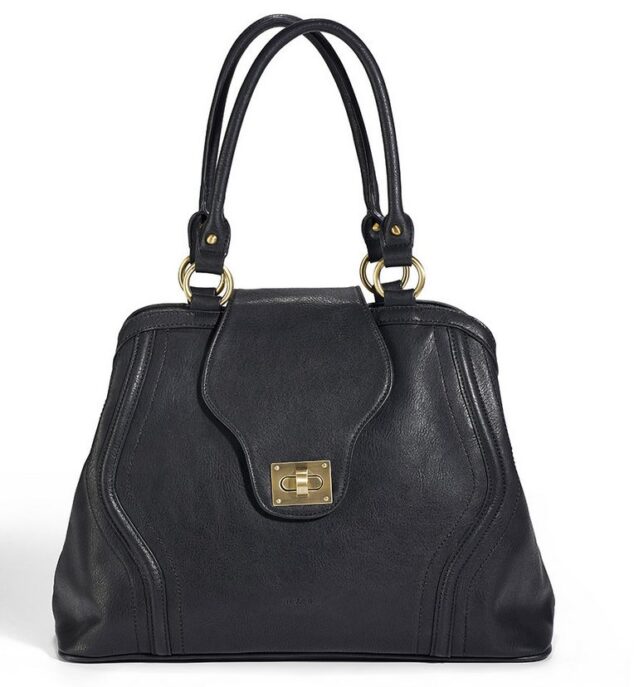 GIVEAWAY DETAILS:
I'm giving a Gail Satchel Diaper Bag away to one of my readers!!
There are various ways to enter:
1) Leave a comment on the YouTube video above and like the video. If you don't have a YouTube account – you can just leave a comment
2) Tweet: I just entered @AudreyMcClellan giveaway to win a @NewlieCo Diaper Bag!! #giveaway #sweeps
3) Leave a comment telling me who this would be for!!!
4) Follow me on Instagram and Pinterest: @AudreyMcClellan
**WINNER CONTACTED AND GIFTED.
Thank you.
Disclosure: Item sent for review.