With 5 kids, as you can imagine, I don't always get alone time with any of them. And when I say alone time, I mean quality time alone. As my kids are getting older, it's like I'm hanging on to balloon strings before they float away… and I try (along with my husband) to be as present in their lives as possible before that time slips away. I don't want them to fly away and have me left thinking, "Why didn't I take the time to be with them?" As much as people think we're crazy for ALL going to swim meets and ALL going to practices together and ALL having dinner together… it's time together for us.
Are 8-hour swim meets draining at times? Yes.
But are we together? Yes.
And that's all that matters to me.
So much is said and learned and taught and realized during road trips with our entire family… not always pleasant, but I do believe and know that at the root of this time together, bonds have and are being formed that will last forever.
When I was a little girl, my parents created the concept of "Special Nights" with me and my 3 siblings. We each got them. What a "Special Night" meant was a time when one child would go out with Mom and Dad. It was truly – a special night – because it was an only child kind of night. We got to pick the restaurant we wanted to go to and we got to choose an activity to do. And… the best part, we could dress up! It was a night that we all looked forward to as children because my parents really did make it special for each of us.
I've been wanting to start "Special Nights" with my own family forever, but I just haven't done it yet. Life gets so busy and with the 5 kids — it's finding babysitters – and well, you name it. It's something I always kick myself about because I know the kids will love it and they will remember it someday when they're (ahem) almost 40, with a smile.
This past weekend, I had the opportunity to be with my oldest child, 11-year old William, on a press trip, just the two of us. It was a press trip for the Royal Caribbean and we were at sea for 2 days — got to spend 2 days aboard the Anthem of the Seas and just be together. It was just the two of us. And I'll tell you what… it was awesome.
I *like* to think William sees me as a fun mom. I mean, I hope he does in our "normal" life. We have a great relationship already, which I'm grateful for – especially since he's entering those "tough years." But the best part about being alone with William was that I got to be present just in William's life. It wasn't about any other siblings. It wasn't about Matt. It wasn't about homework and swimming and cleaning bedrooms. It wasn't about house chores. And even though it was a work press trip, the work was so fun… it didn't FEEL like work, which was the best part, too.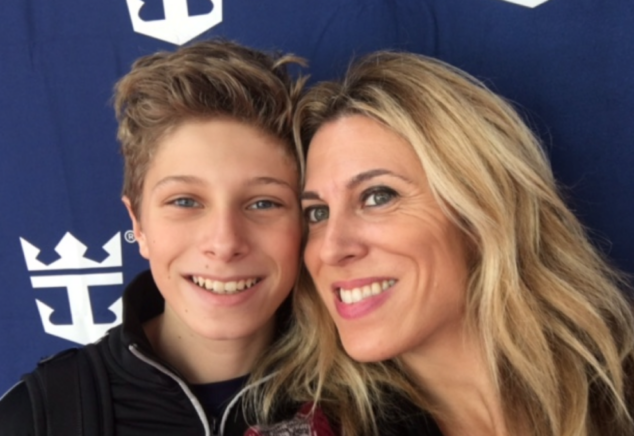 We played 25+ games of ping pong.
We played 25+ games of air hockey.
We tried the Ripcord iFly together.
We played XBOX together (or he taught me!).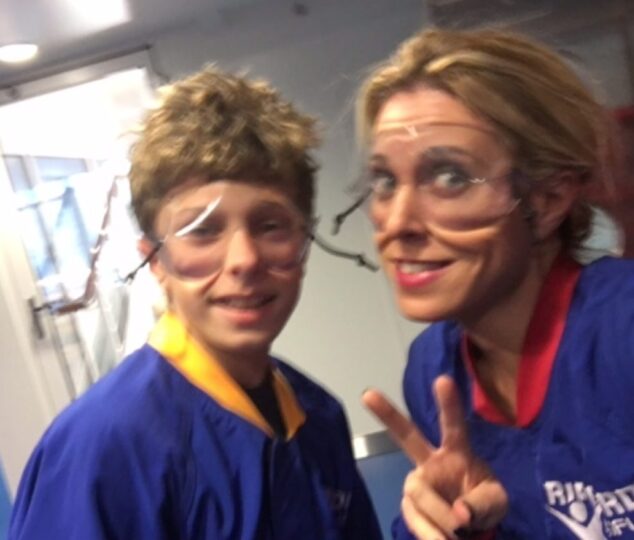 The best was eating together – breakfast, lunch and dinner. The last night we were there, we had a "fancy" dinner together. It was so much fun. We laughed. We chatted. We talked about school and friends and what he wants to do with his life (you know, that at 11 years old, you know!). It was time together. It was important. It was special. It was something we both needed.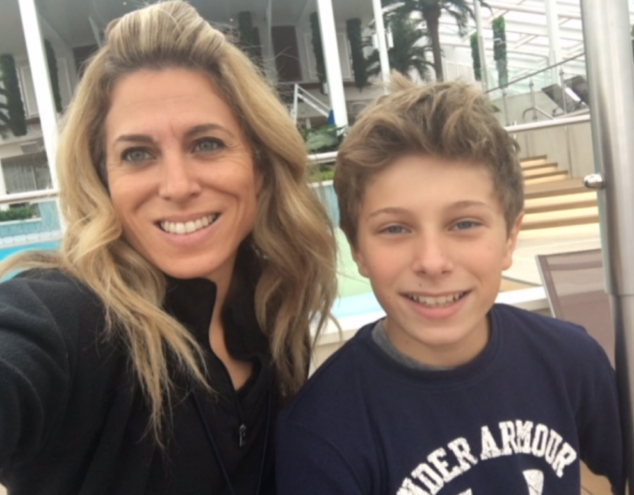 He laughed when I walked into a glass door.
I laughed when he tripped on the wet deck.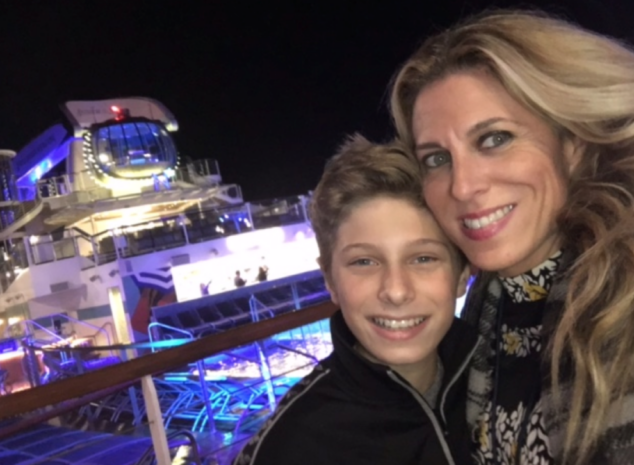 Two stories that we've told the other kids and Matt about 100 times… still belly laughing. I literally walked smack into a glass door, and it was humiliating.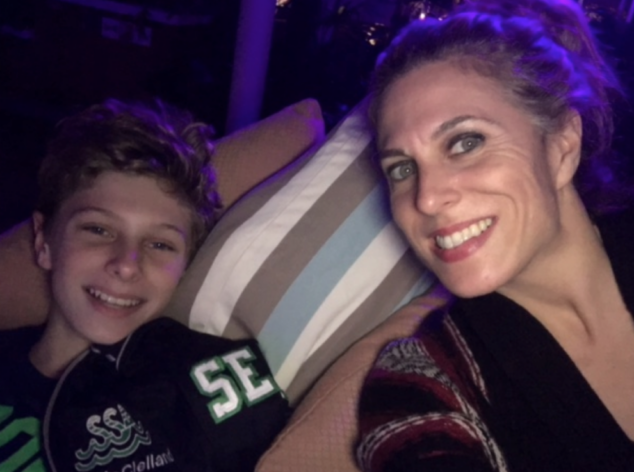 But it's these pieces that made it so special.
I know that one-on-one time won't always be on a cruise ship… but if I could bring each child away on a fabulous vacation every year – one-on-one – I would. One-on-one time could also be driving to practice. It could be dinner out. It could be a lunch. It could be a morning jog or bike ride.
Anything can be extraordinary for special time together.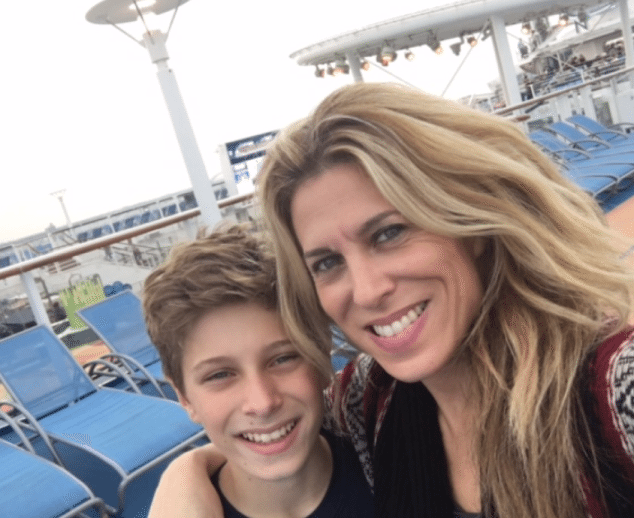 I just didn't know how much it would truly mean to me until the weekend was over. It was so good to really just be with William. My oldest son. My twin.
And I know he thought it too because on the way home he said, "Thanks Mom, I had a great time with you."
That I wish I had on video!
But… he meant it. And that meant the world to me.