My 2 year old daughter has grown up watching me and her brothers shooting videos for our blogs. It's something that we love doing together and it's something we all have a ton of fun doing. She just started joining the boys in their "McClelland Boy" videos this past summer. She'll join in when she can and make them laugh throughout the video. For us, it's always been some added comic relief to our videos because she's so innocent and so excited to be in them!
Well… this all changed on Friday.
My husband texted me this photo with the caption, "A Star is Born."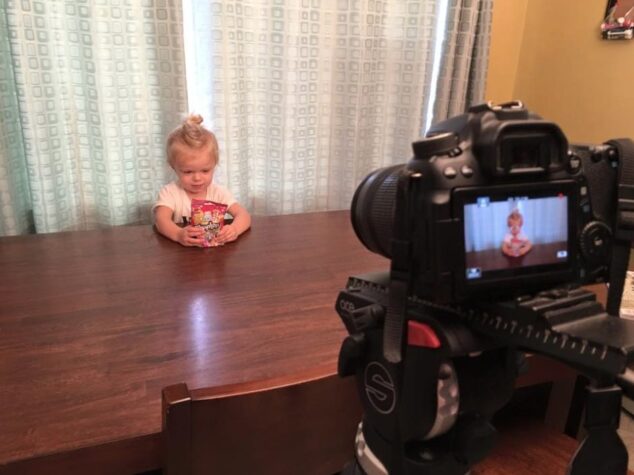 She asked to do a video on her own, so he thought he'd give it a try.
She nailed it with her fave Shopkins!!
Good job my girl!!