I love a good lipstick.
The older I'm getting, the more bolder I'm being.
Red has been on the top of my list lately. I'm obsessed with a big lip. I love how it pops and really gives off a holiday festiveness!
Looks like Sofa Vergara is getting into the holiday spirit with her wedding soon and shared with me her signature lipstick "Sofia in Love" for the big day!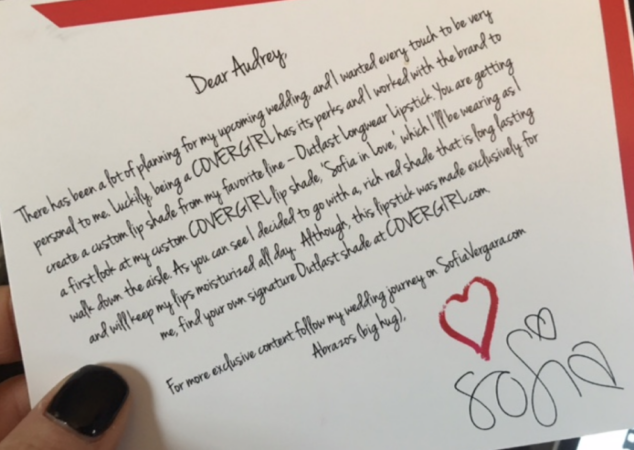 Here I am checking it out for myself!!
Love it COVERGIRL!!
What's YOUR signature lipstick!?