A Personalized Christmas Print by William B. MacGregor, Jr. – "The Yunkyard Artist" – is a wonderful gift!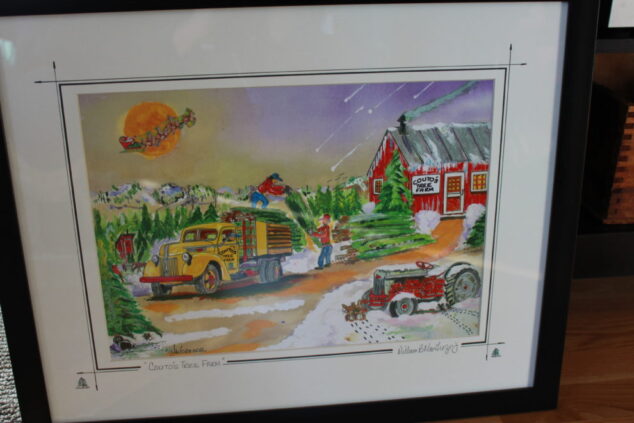 Each Christmas since 2001 when our first grandchildren arrived, my husband Barry and I have bought and monogrammed matching pajamas for them, selected a special Christmas/Holiday book and created a "theme"-type gift-giving.
Each year. It's our Joy!
Even as our grandchildren Blessings have grown to 11 and expecting our 12th in May… we've kept our family tradition of matching pajamas, a special holiday book and a theme-gift!
This year, 2015, is The Year of the Christmas Tree… and a couple of weeks before Christmas, we always gather together for the gifts of the special book, the "theme" revealed and, of course, the matching pajamas and our annual Christmas photo with our grandkids…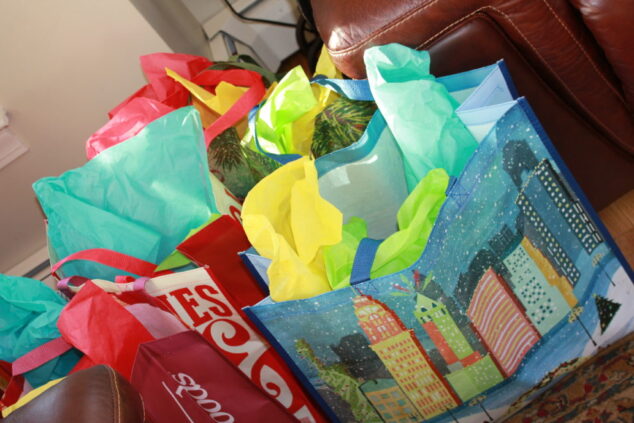 Photo set-up! (Yes, it takes a village to get ONE photo!) This year, I bought these wonderful pajama tops at the Gap. The kids love them. The bottoms are a variety of boxer shorts from Hanes. The kids love this colorful idea, too!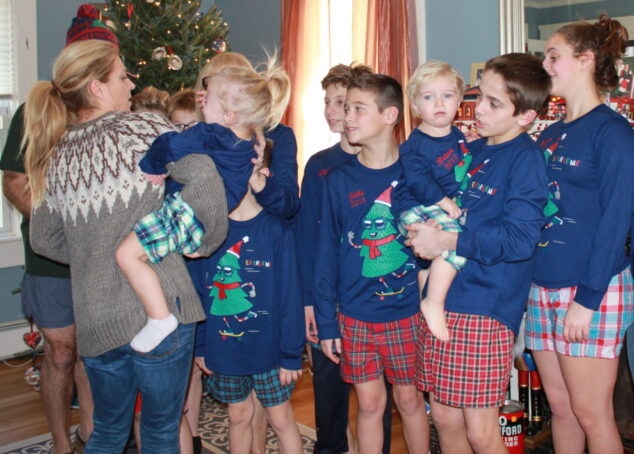 The special book. This year we chose the most lovely book, Snowmen at Christmas by Caralyn Buehner and pictures by Mark Buehner. This book reminds Barry and me of our lovely little New England town, our grandkids' delight at visiting and the wonderful festivities surrounding the annual Christmas Tree lighting…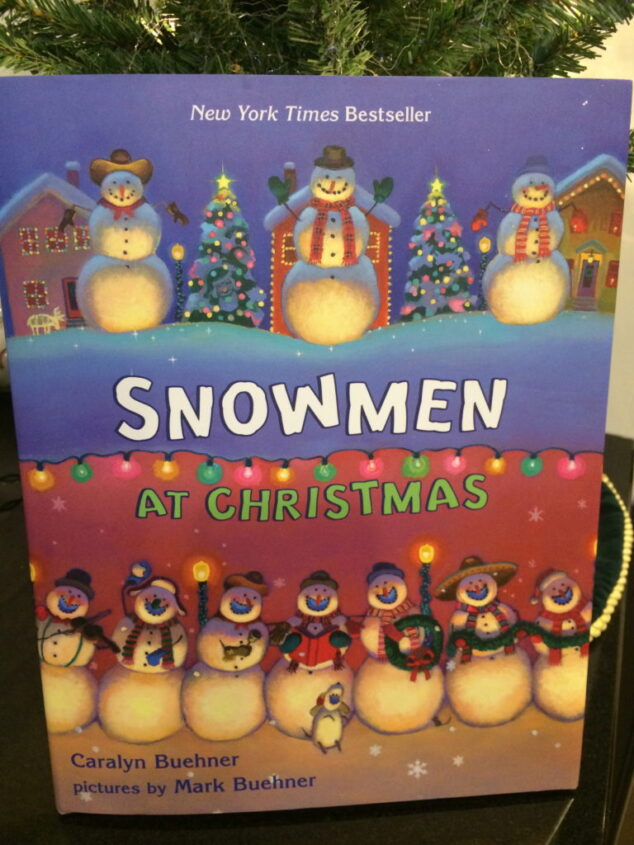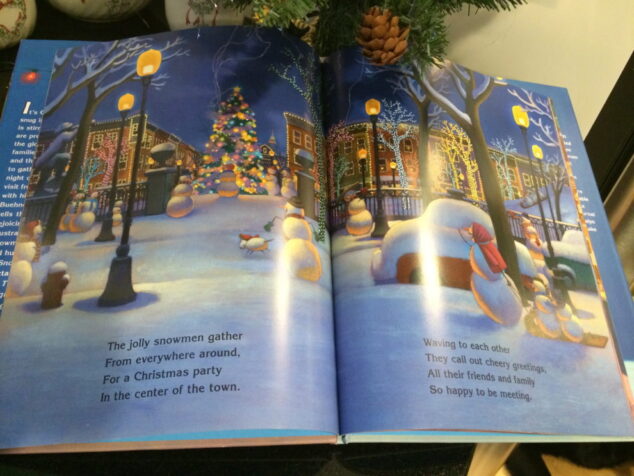 And the special Theme-Gift is an extraordinarily detailed, fun and fabulous Christmas Tree Farm print, one personalized for each family by "The Junkyard Artist" – William B. MacGregor, Jr…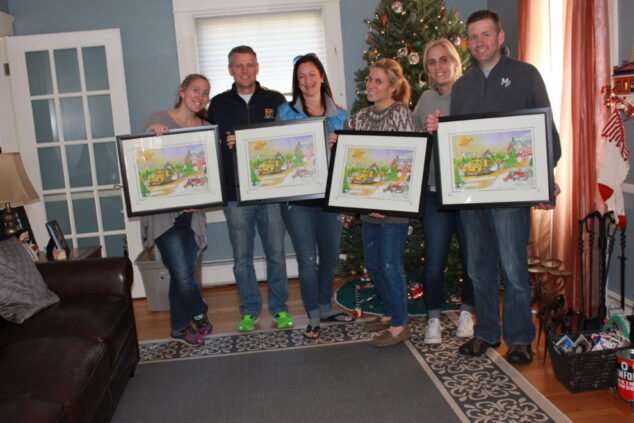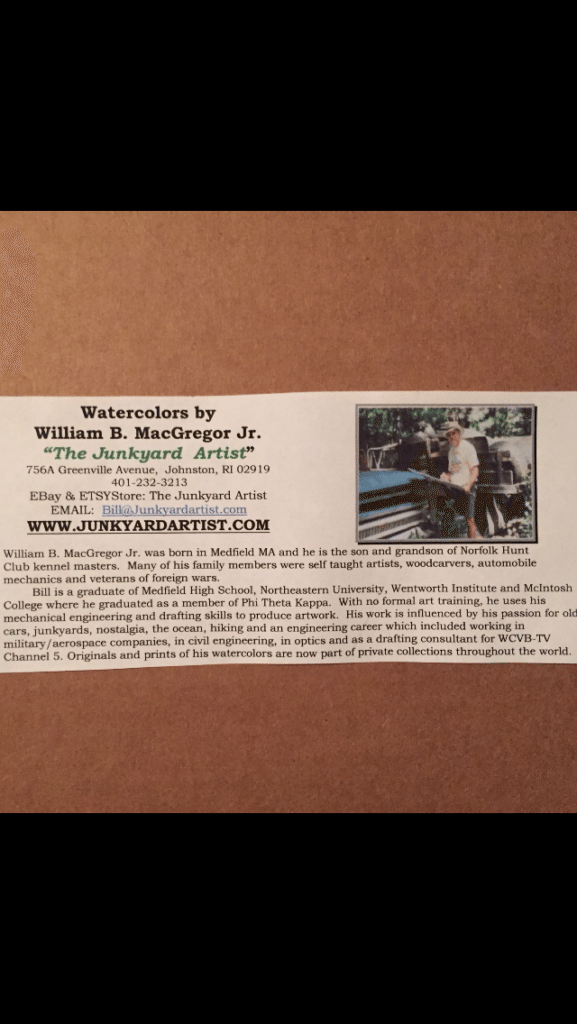 Our 4 Grand-families each LOVE this gift!
And of course, Pop-up and I got one for ourselves, too… one that will remind us of the Joy of Christmas 2015 each and every day of the year. We hung it on a family room wall accompanied by a framed letter to Santa Claus, written by my Mom in December 1931. It's a happiest wall!
Have a Very, Very Merry Christmas!