We moved into our house exactly 10 years ago. I'll never forget pulling up front of our house in December 2005 with 2 little boys in tow, we had bought the house site unseen and we were nervous, excited and giddy to finally be there and check it out. I was beyond excited to meet our neighbors… hoping, hoping, hoping that someone else would have little kids, too!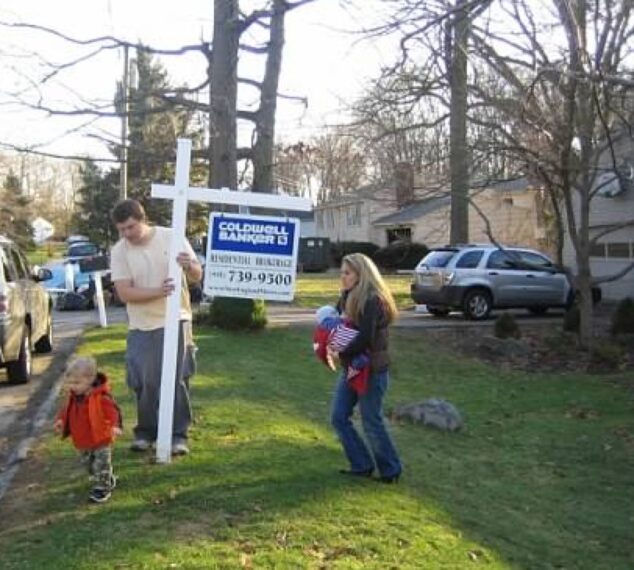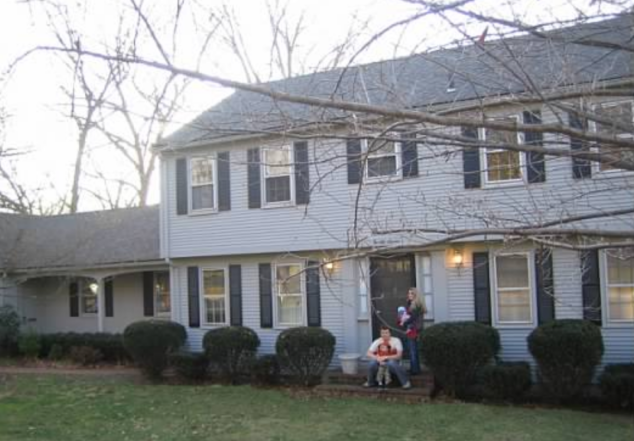 As it turned out, we were the only "young" ones on our street. Our house was built in 1968 and all the original owners were still in the houses on the street at that time. We were the first "new" ones to come into the neighborhood. Our neighbors were lovely… they all LOVED having little ones on the street again. The thing was… we just really never got to know anyone really well and that was difficult for me and our new little family. Since we had 2 little guys and I was pregnant again (not to mention the winter!), the thought of walking around our neighborhood and really trying to meet new people and families was just too much for me at that time. I just had wished when we first moved in that there was a neighborhood network… someone who could've told me where the families were with kids the same ages as the boys or even someone planning a Neighbor Block Party.
Well… the good news is, for all neighborhoods today (and for all new movers!)… there's the Nextdoor App.
Nextdoor is a free private social network for your neighborhood and it's very cool. I JUST joined a few weeks ago and I love it. On Nextdoor, neighbors create private groups for their neighborhoods where they can ask questions, get to know one another, and exchange local advice and recommendations. Amazingly, Nextdoor has been adopted by more than 1/2 of neighborhoods in the U.S… neighbors throughout the country are using Nextdoor in countless ways from finding lost pets and babysitters to reporting crime and joining together in times of need. What I love and what really intrigued me was that Nextdoor's mission is to use the power of technology to build stronger, safer neighborhoods everywhere. For me and my family, the safety is the most important. Nextdoor has partnered with more than 1,300 city agencies, primarily police departments.
As soon as I signed up and added my area, it connected me to my specific neighborhood immediately. I loved seeing that there were over 50+ people already connected to me in my neighborhood. Not to mention, my neighbors are pretty active in updating and sharing information! And – I want to make sure I let you know – when you are signing up and verifying your address, it's done in a safe and secure way. You are asked questions that connect you to your address so that Nextdoor does KNOW it's you.
Now… personally speaking, even though we've been here for 10 years, throughout the 10 years there's been a ton of turnover in our neighborhood, so we still really don't know many of our neighbors. I loved when I saw that I could actually connect and engage with my neighbors about topics like – holiday caroling, holiday lights, electricians, painters, spring landscapers, etc! I just really love how you can easily and effortlessly get information from your neighbors and be in-the-know about what's going on throughout your neighborhood! Just the other day I got a notification from a neighbor with her daughter's babysitting references and information. I didn't know there were high school girls living so close, so I immediately reached out!
And!! With the holidays in full swing, Nextdoor has an adorable Holiday Cheer Map outlining: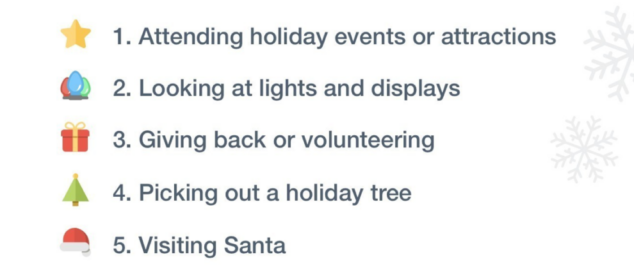 Here's an example of what a Holiday Cheer Map looks like, don't worry to my own neighbors… this isn't my specific neighborhood that I'm sharing! 🙂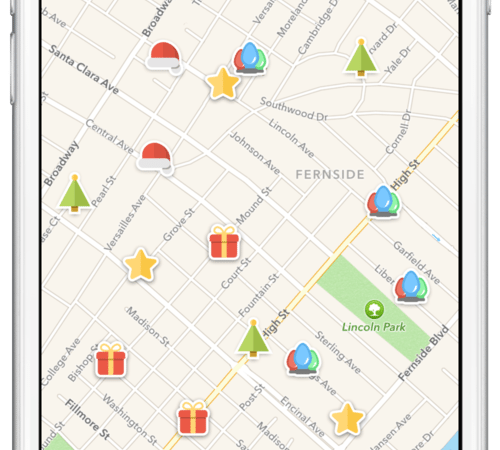 Pretty cool, right!? And you can add on throughout the holiday season, too! I just love this because my kids LOVE checking out the holiday lights!!
I love how Nextdoor is bringing neighborhoods together in a safe, engaging and fun way. It's a great way to stay connected and be part of your community.
Disclosure: This is a sponsored post with Nextdoor. All opinions are 100% my own.