If you have been following my blog for the last 2 1/2 years, you know that my Victoria is kind of obsessed with binkies.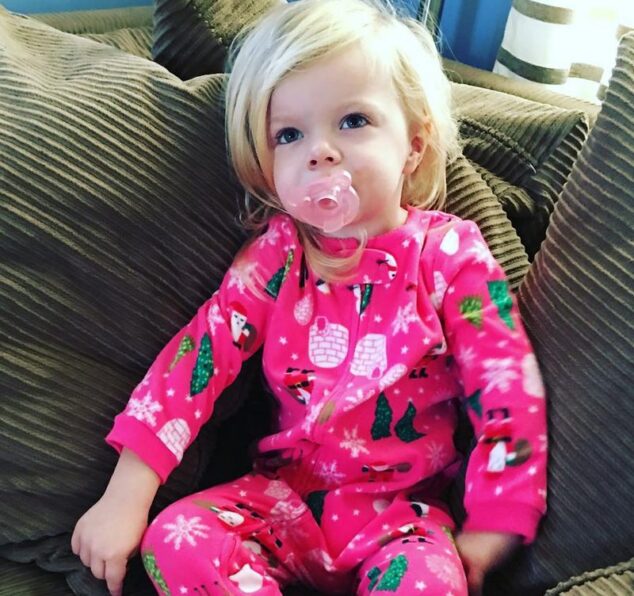 She's our "binkie girl" and I love that about her. It's one of those things that I will look back at someday and smile… especially because she loves to always have one on her! Not to mention, I always have 2 or 3 back-ups on me, too!
The Philips AVENT Soothie Shapes are her fave! She loves asking me for the "purple or pink bear, mama!"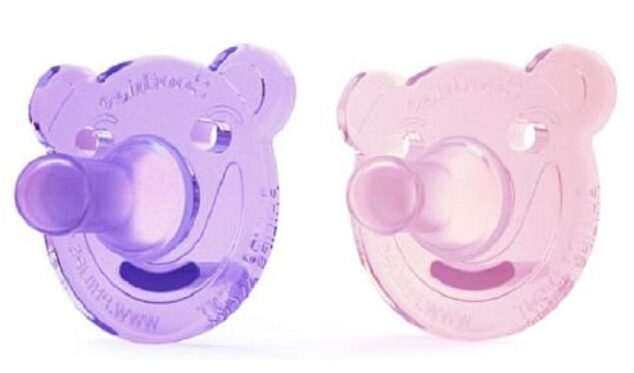 Philips AVENT Soothie Pacifier in fun new bear shape. The soothie pacifier helps calm and soothe newborns. Designed for babies from birth to 3 months old, the Soothie Pacifier is made of hospital-grade, BPA-free and latex-free silicone for strength, comfort and durability. It's one piece construction is specially sized and shaped for a newborn's mouth and adheres to the American Academy of Pediatrics guidelines. Distributed in hospitals nationwide, this pacifier is uniquely shaped to comfortably fit newborn mouths to calm and soothe without inhibiting normal oral development. Transparent, tasteless and odorless, the nipple is strong and smooth and resists becoming sticky. Even after extended use, it won't become discolored or misshapen. The Soothie Pacifier can be sterilized using a Philips AVENT sterilizer and is dishwasher safe.
As you can tell, Victoria's "kind" of obsessed!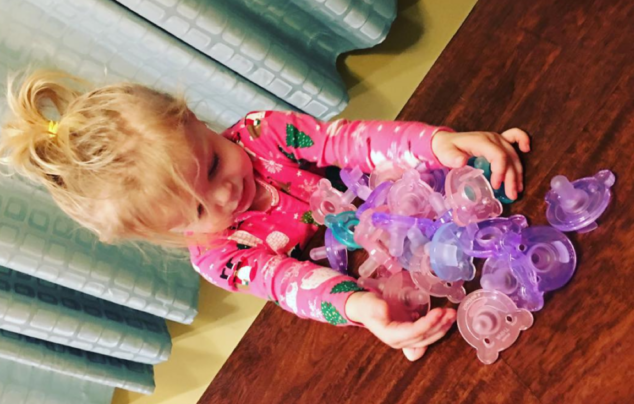 To celebrate the new Philips AVENT Soothie Shapes with the cute bear design, think about all the "Beary Cute" moments with your child for a chance to win an bear-themed gift basket which includes the new product!!