The holiday season is my absolute favorite!
I love all the decorations.
I love the excitement from my children.
I love the chill in the air.
I love finding the perfect gift for someone.
I love the holiday lights throughout my neighborhood.
It really is a pretty time of year!
The one thing that does get tough around the holidays is the constant hustle and bustle of it all. It can be a struggle trying to balance and juggle it all — travel and work and parties and shopping and prepping. It can be overwhelming trying to get it all done. To have everything just simple and come together smoothly at home would be ideal, right?
Well, it can be… thanks to Sears Connected Solutions. I'm telling you, this is fascinating and so cool and so amazing!!

From wireless, streaming entertainment, media and devices; to smart thermostats, home security and wifi baby monitors; to fitness trackers, smart watches and wearables, Sears Connected Solutions has the cutting-edge home automation products and services to streamline your routine, save you money and put control in the palm of your hand. Smart Made Simple.
I mean, it's Jetson living… it really is! It's making life easier for you and using modern technology to do so! I love this so much!!
Sears has even launched a Connected Solutions flagship store in San Bruno, California and is expanding its smart technology assortment in hundreds of stores across the country. The San Bruno flagship at more than 4,000 square feet is designed as rooms of a home, allowing consumers to experience the benefits of smart technology firsthand. It's unreal!! If you can't make it out to San Bruno – have no fear!! Online, consumers can experience the San Bruno store and shop for an even wider selection of smart products on the new Sears Connected Solutions site!! Check out some of the images of the online store!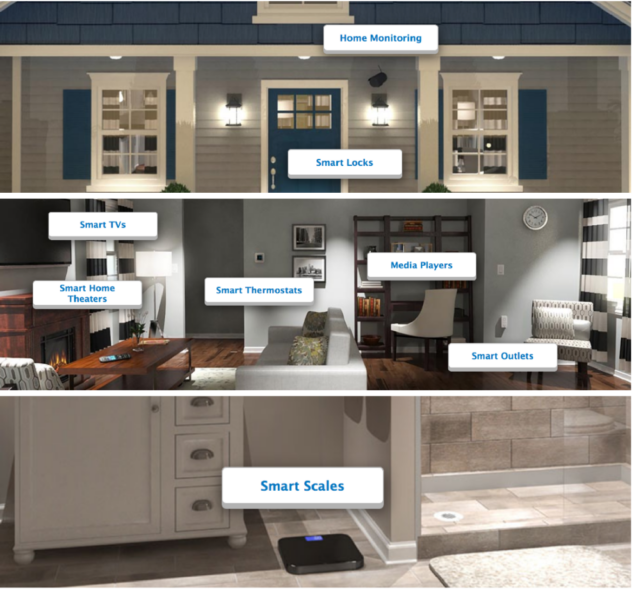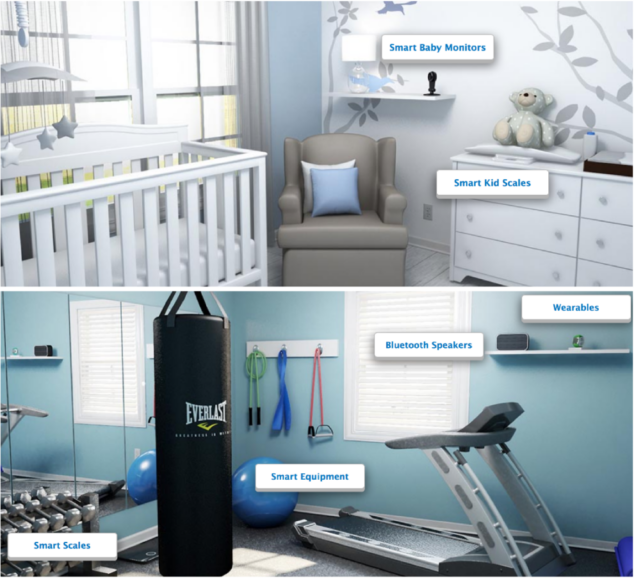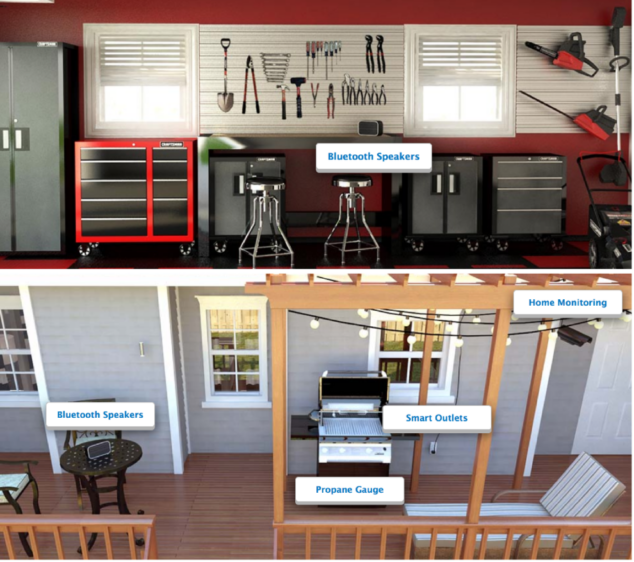 Whether you are a master cook, a fitness fanatic, a passionate wanderer, or a tech-savvy supermom, Sears is here to help you solve problems, save money and make life easier. It really can't get any better than that, right… especially around the holidays!! Personally I'm obsessed with the Smart TVs (Connect to the internet for on-demand streaming media and home networking access without any additional devices) and the Smart Thermostat (Auto-programmable to help save energy and money. They can also be controlled from anywhere using your smartphone or tablet!) for my living room area!! And especially during the holidays (and throughout the year, too!), I love the Home Monitoring system (Receive text or push notifications to your smartphone when movement, vibration, changes in orientation or temperature is detected at home, windows, doors or drawers are opened or closed or if valuable items are accessed or moved) and then Smart Locks (Connect wirelessly to your smartphone for remote locking and unlocking capabilities and receive texts when an alarm is triggered. The deadbolt can also be set to lock automatically). It's truly just remarkable!! I can't get over it all!
I have to say, I think this is just awesome. This is the future of out home. This is the future of our life and what to expect. I am just dazzled by all of it and can't wait to bring many of these smart devices and products into my own home for me and my family. Not to mention – these are PERFECT gifts during the holiday. Take the time to check everything out and really peruse the Sears Connected Solutions site to see what would best fit in your life and in your home. Remember – it's all about making your life easier and simpler.
To get you started… drum-roll PLEASE!! I have a GIVEAWAY!!
I have a $100 Sears gift card to get you started and have you shop some Sears Connected Solutions items!! Are you ready!!??
Here goes!!
Disclosure: This is a sponsored posting with Sears. All opinions are 100% my own.