Snowmen at Christmas by Caralyn Buehner, pictures by Mark Buehner…
Reading books with kids around the holidays is always a special way to settle in and settle down our busy days. Both younger and older kids love this special time and the memories created. Snowmen at Christmas is a most delightful story to share with your kids and grandkids.
Snowmen at Christmas is a very merry holiday book to read-aloud with kids…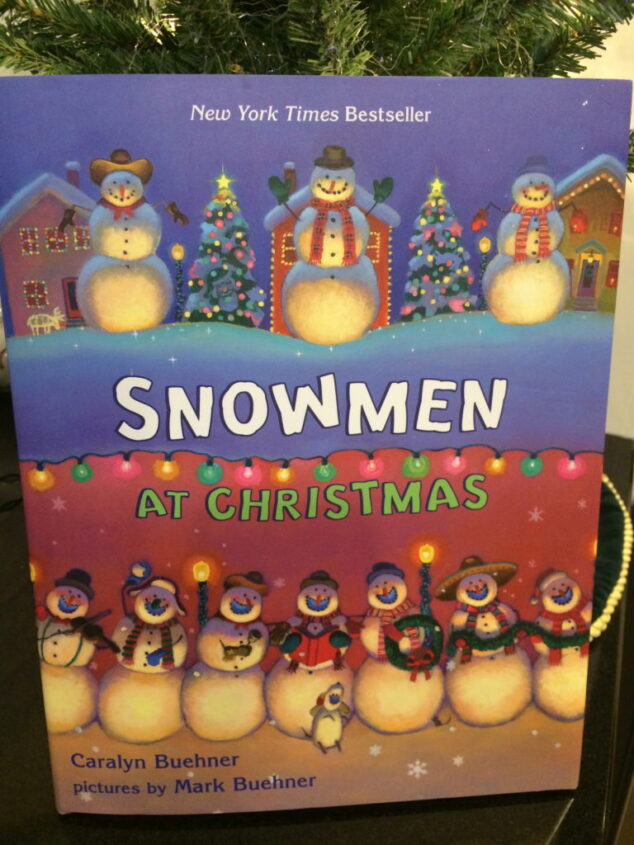 The loveliest, engaging illustrations draw kids into the world of snowmen at night to a place where humans don't go, and this is where the fun and magic begins. Told in a quick and happy-paced verse, we join the journey of snowmen, snowwomen, snowkids, snowdogs and even a SnowSanta at night as they romp and dance and sing. There are cold treats to eat and freeze tag games to play. There's a Christmas tree to trim in a beautiful town close by…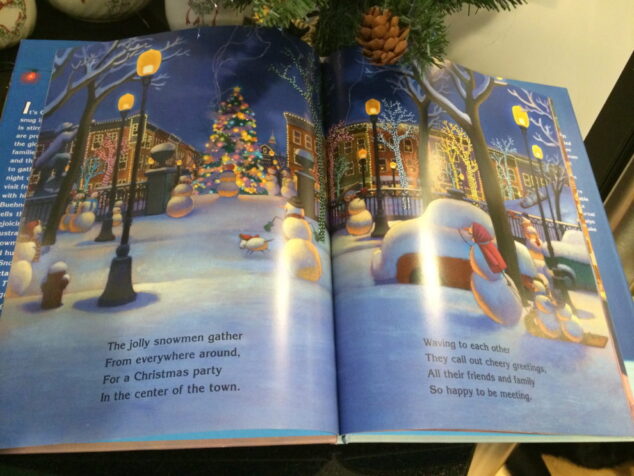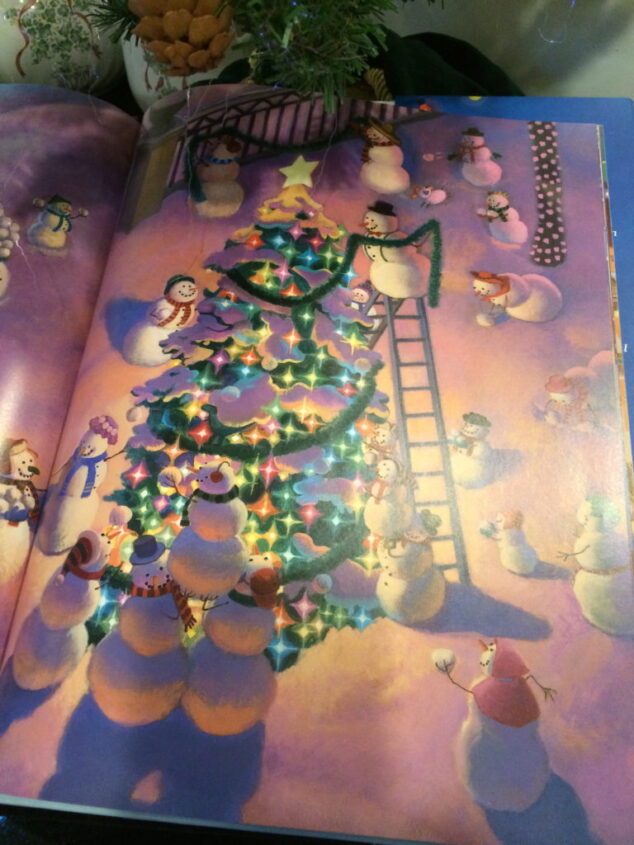 Each Christmas season, my husband and I choose a special Christmas book for our grandkids. This year, we bought 4 copies of Snowmen at Christmas for each of our 4 families of kids and grandkids and the fun and enchantment continues each night.
I highly recommend this book, as a retired Reading Specialist and English Teacher, but most especially as a Grandma of 11, soon-to-be 12!