Campbell's OVEN Sauces ~ Classic Roasted Chicken ~ YUM! Yesterday was a very big sports viewing day in my home. The Providence College Men's Basketball team was playing Villanova at 1:00 pm and the New England Patriots were playing at 3:00. Double BIG sports day. My husband and I had DVR'd. Shoveled out Jonas. Managed to sneak in a couple'a mile walk in the winter wonderland. It was a perfect day and then dinner? Campbell's OVEN Sauces to the rescue!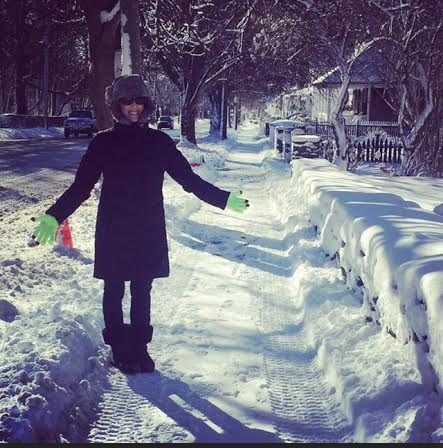 Campbell's OVEN Sauces
I had picked up my 90-year old Boston-born Patriots' fan Mom to watch the games at our home, and she was joined by my almost-2-year old grandson – BFF's! They always want a yummy meal! Campbell's OVEN Sauces always comes in handy because it's just easy as can be!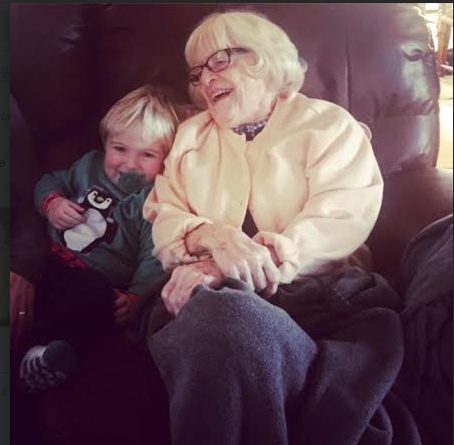 All that was left was EATS!
But I didn't want to spend all afternoon in the kitchen.
So I took my daughter Audrey's advice (Mom of 5) and made my Sunday afternoon "Sports" meal easy (and she promised, DELICIOUS) with Campbell's OVEN SAUCES, specifically recommending "Classic Roasted Chicken" because she knows how much her Dad loves a good chicken dinner.
Campbell's OVEN Sauces- Classic Roasted Chicken
I got myself some potatoes, carrots, chicken breasts and… looking for the comfort of an oven-baked dinner with little time for prep? Not a problem! Simply add chicken, potatoes and vegetables and pour on our savory sauce, bake and done! You'll wonder what you did without it!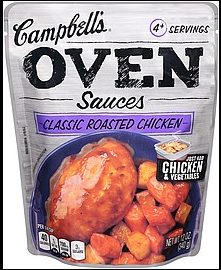 … and whipped up THIS hearty, winter Rhode Island/New England sports extravaganza afternoon in no time at all ~ oven-to-table ~
Yes, this is my kitchen and yes, this is how perfect this Classic Roasted Chicken Dinner really is.
I did double the recipe and used 2 packets of the Oven Sauce for 5 adults, 1 little guy and, of course, leftovers for Monday lunches.
When I say this dinner was a HIT, I mean it. The aromas dancing around the kitchen and our home while baking and the bubbly goodness of this ONE-pan meal filled with the healthy goodness of potatoes, carrots and chicken?
For the WIN-WIN!
(Which I can also say for our Providence College Friars…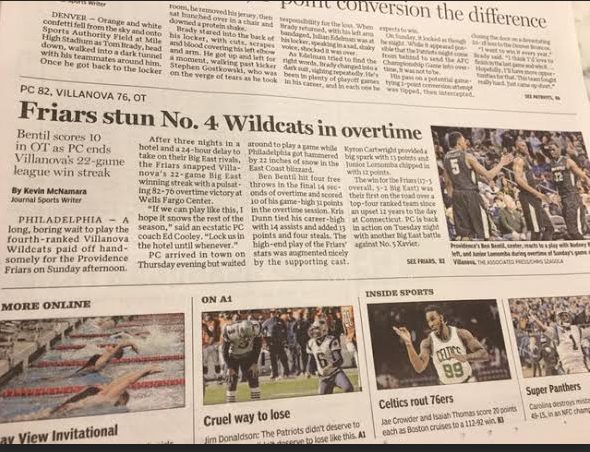 … but not so much for our Patriots –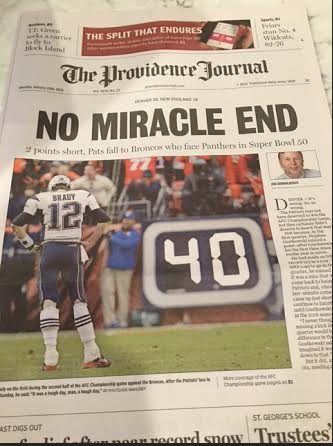 oh, well. But there's always the hope of next year. Although – that's what we seem to say every single year! But that's us in New England – there's always next season! We will continue to believe in the Pats and cheer every single year! That's who we all are as fans!
But I'll be back to cooking often with Campbell's Dinner Sauces because with my active extended family of 11, going on 12, grandkids and their parents and my Mom and friends and entertaining or just plain serving dinner for 2, this is the way to go… it's easy and yummy and so perfect for any meal time!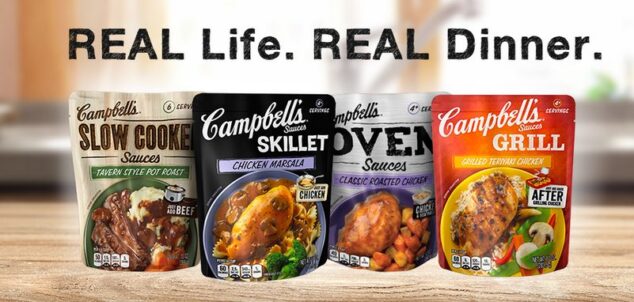 Thanks, Campbell's.
And thanks, Audrey, for the awesome recommendation for your busy Mama! Again – I can't go over how easy and how delish! This is a mom's dream for dinner – so make sure you pass this little secret on to any mom out there!