I'm a total hat girl. I love hats! I just received this adorable Black Floppy Hat and I'm OBSESSED with it!! I'm all about trying to find different ways to wear one and really make it work with my fashion and my personal style.  If you guys follow me regularly, you know (first hand) just how much I love a good hat! I wear them year-round and have so much fun styling outfits around them. But this Black Floppy Hat? It takes the cake for me! I really just love it so much!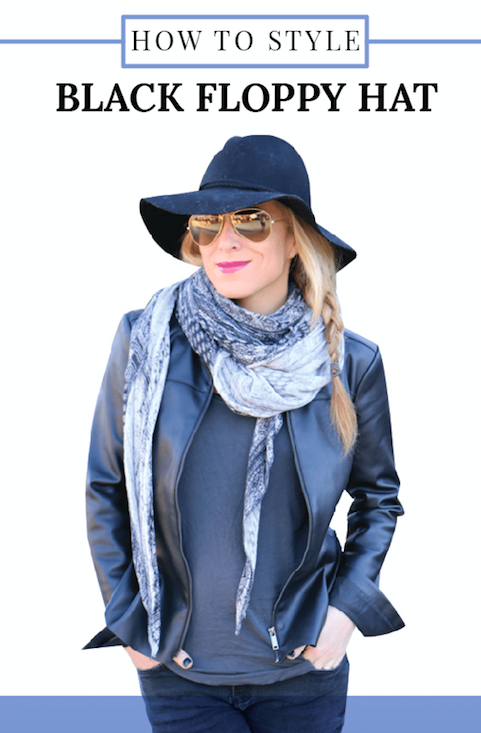 Black Floppy Hat
How to style it? Today is all about my Floppy Hat.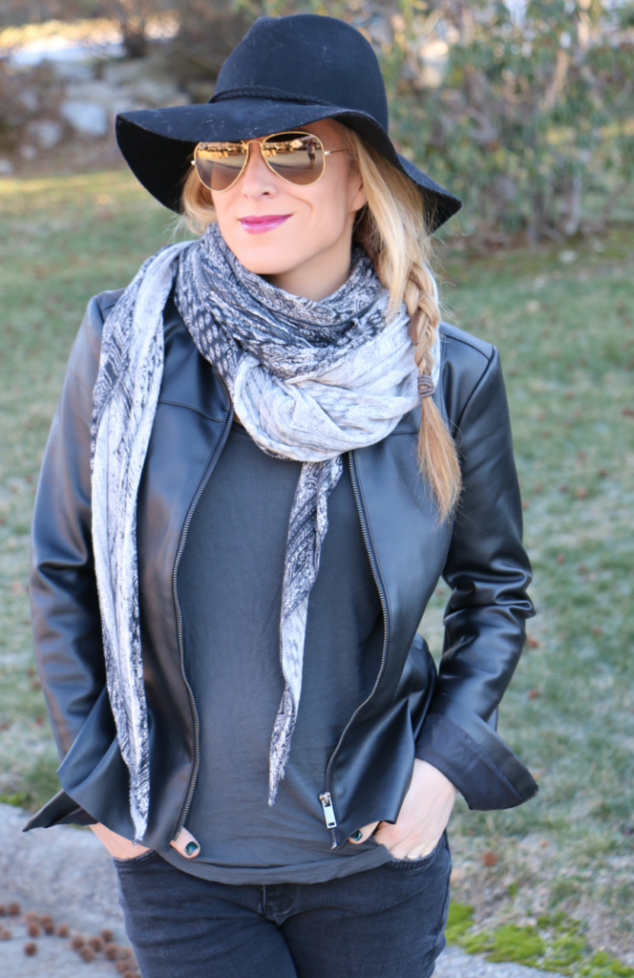 I'm obsessed with a cool, chic hat that I can wear on a REALLY BAD HAIR DAY (otherwise known as disguising gray hair!). I love finding hats that work with "relaxed" styles. As much as I love gorgeous, fancy hats – they're just not my thing to wear. I love grabbing a pair of distressed jeans, leather jacket and chucks and tossing in a hat! It's an easy look and a trendy look!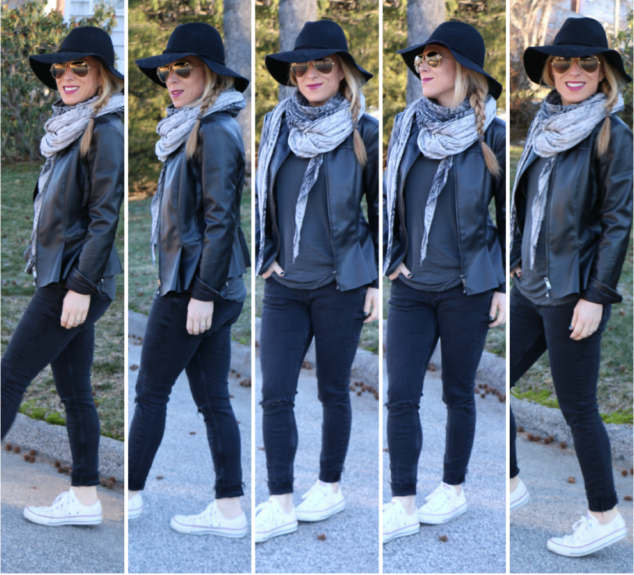 I'm telling you, the easiest look to throw together and the top off (pun intended!) with a hat! I absolutely am obsessed with looks like this… not to mention, it's the kind of look you can wear just about anywhere – grocery store, school drop-off/pick-up, appointments, etc. You might not be able to wear this to work (depending upon what you do), but it's also a great weekend look.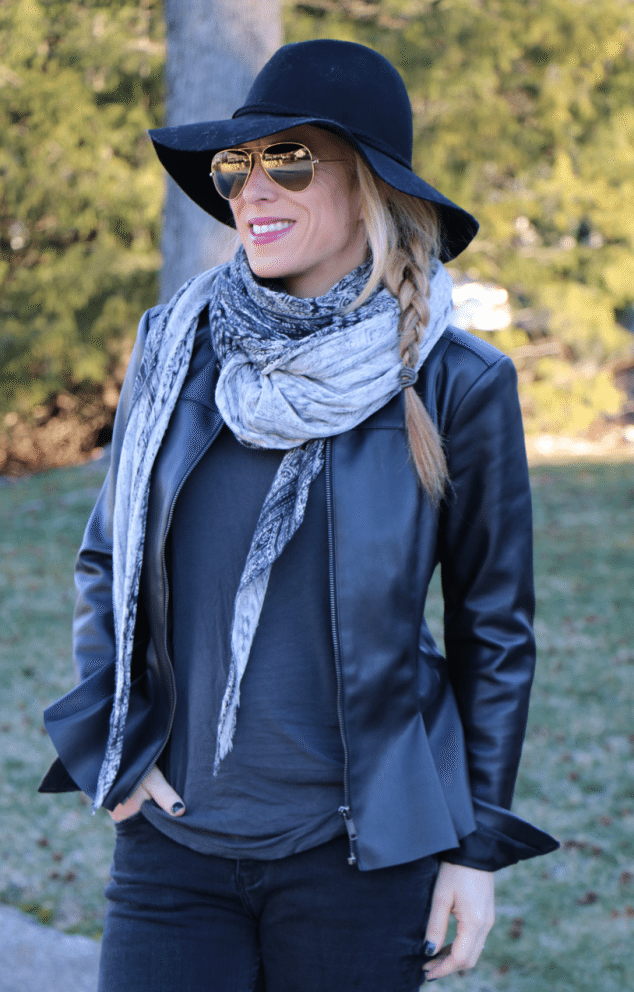 So what am I wearing?
Here's my style breakdown:
Jacket – ZARA
Jeans – ZARA
Hat – American Eagle
Sneakers – Converse
Sunglasses – Ray Ban
Tank – American Eagle
If you need a Black Floppy Hat – Let me tell you – go out and get one! Right now is the best possible time to wear it because it's not too cold and it's not too hot. You can make it your statement piece of your outfit. I love tossing mine on when I'm heading out! It's great when you're having a REALLY BAD HAIR DAY! I feel like at least once a week I'm looking for ways to "hide" my hair. This is such a great and stylish way to do it!
My advice?
Try one on.
Make sure it feels comfy.
Make sure you like it on your head.
Make sure you can see your eyes – some are too big for me, so look around.
You will rock it – just find the perfect one for you and your fashion style!