Pillsbury Cinnamon Rolls with Icing ~ a bun from my past!
I awoke this morning to an aroma, the most tantalizing aroma that lifted me up and wafted me back to my Mom's kitchen. It had to be 1950-something.
What was this dream?
Ahhhhhh. My daughter Jane had brought her little boy Brian to our home, along with (oh, my!) 2 canisters of Pillsbury Cinnamon Rolls with Icing.
I recognized this dream-come-true when I peeked into our oven…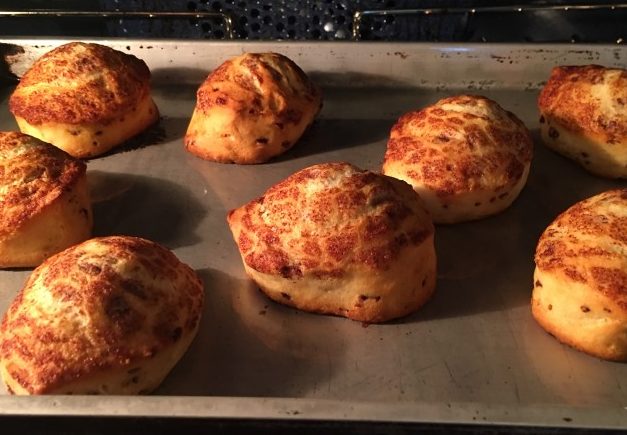 I hadn't had one of these delights in quite some time, and watching Jane, my husband Barry and my beautiful little grandson preparing them was a treat in itself, never mind being enveloped in nostalgia…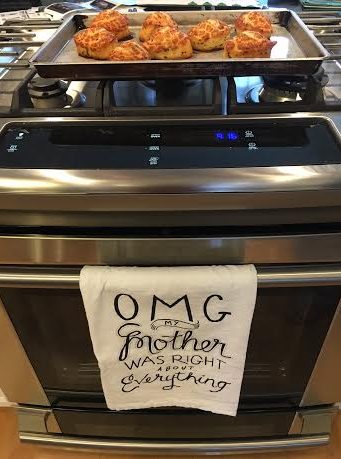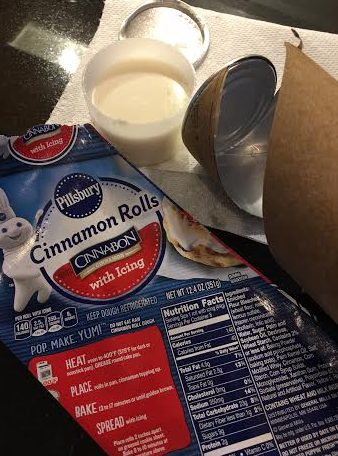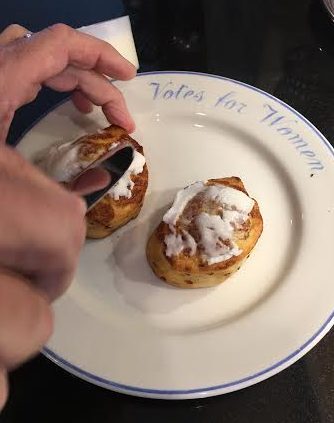 I remember feeling so very grown-up when my Mom let me get up early, pre-heat our oven, prepare the Cinnamon Buns and surprise my family on weekend mornings. But you can never truly surprise someone because that tantalizing aroma gives it all away!
I remember surprising my own kids, too, with Pillsbury Cinnamon Buns baking in the oven and that unmistakably delightful aroma… especially on school mornings when kids (and parents, too!) may just need a little nudge to hop out of bed.
But the most wonderful moment of the morning was this…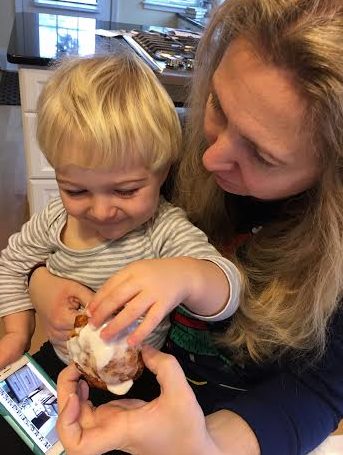 I can't even!
But I will!