A Robe is a Robe is a Robe? Not when it's a Kelsey MacLean Robe!
New Year's Day is one of my favorite days of the year. My husband and I always host a Family Feast of traditionally "good luck" foods for our children, 11 grandchildren, my Mom and friends who stop in. Yesterday, there were 25+ guests in our home at any given time. We love it…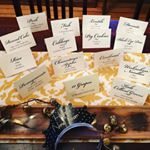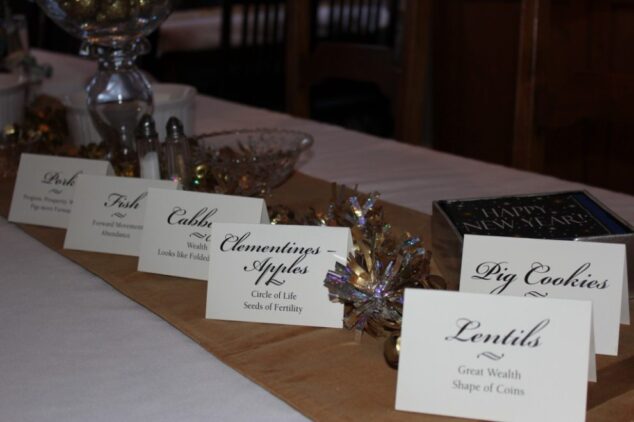 For all of this to happen, Barry and I prepare lots of our menu items on December 30th… so we can party ourselves a bit on New Year's Eve. Right!? Why, of course!
This year Barry and I spent New Year's Eve at a wonderful party at a beautiful venue in Newport, RI. We partied like it was 1999 — had to say it — and danced all night…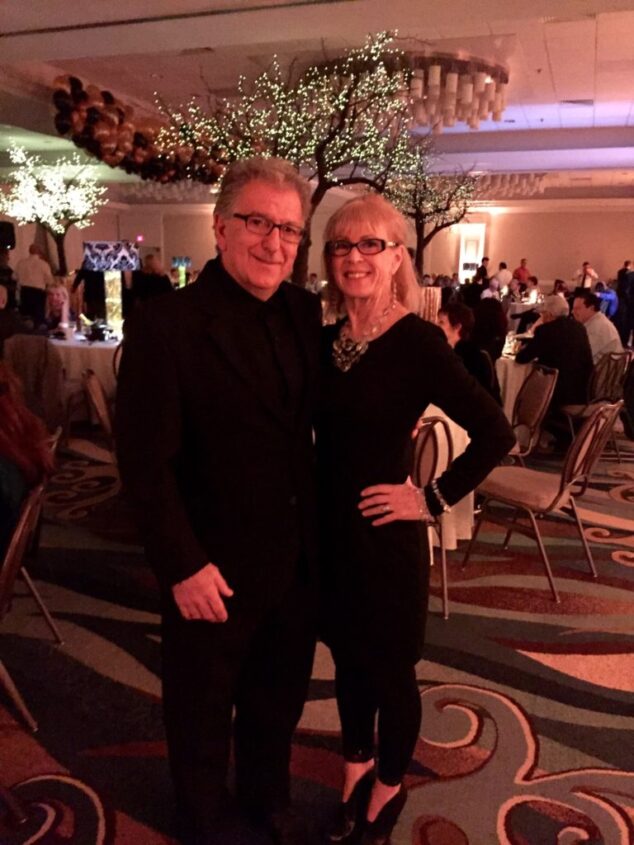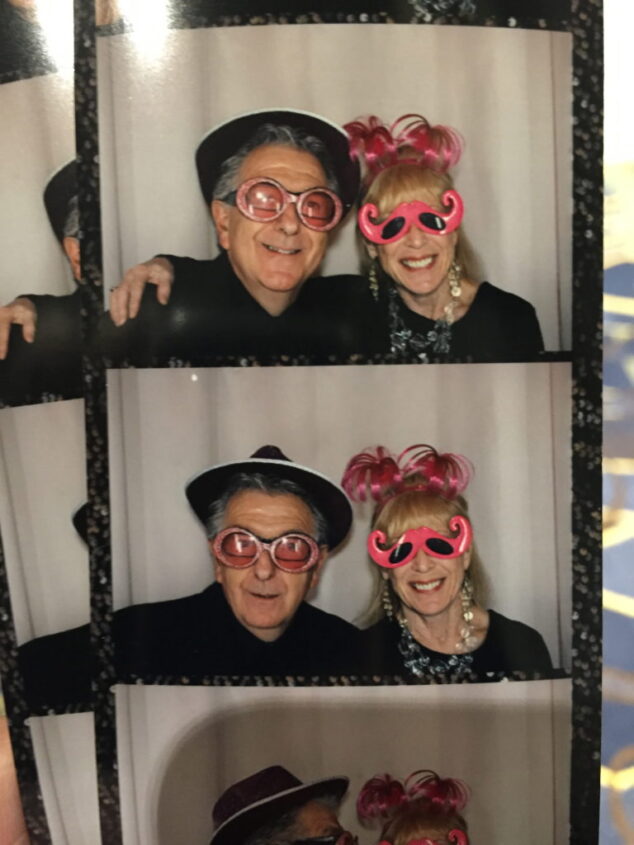 The next morning, we were up bright and early for a New Year's Day 2016 run and then off to the beach for our annual Polar Plunge.
Yes, I said Polar Plunge. 36 degrees air temperature. I didn't even want to know the water temperature. But I had a plan this year that didn't require layers and layers of fleece to keep us warm prior to and after the Plunge.
ROBES…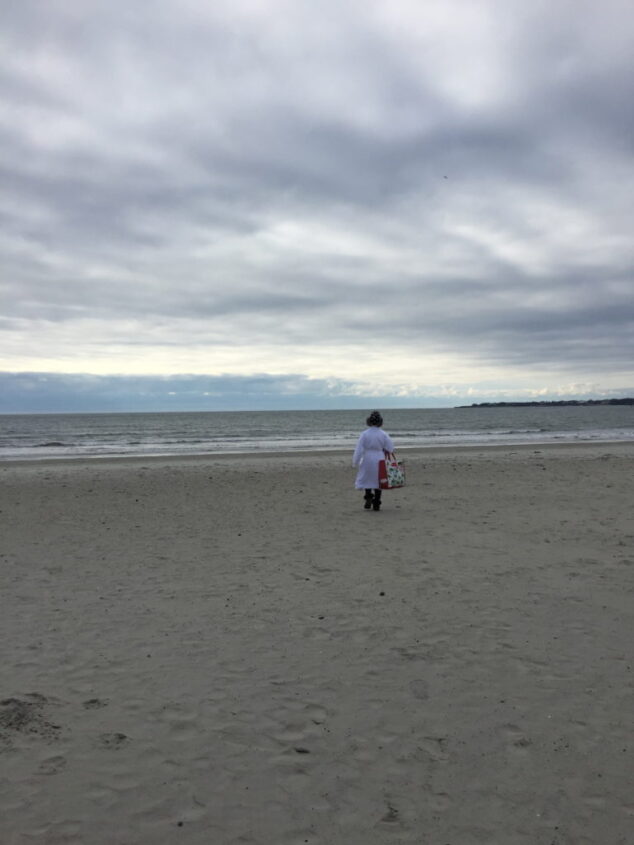 I have the most soft, cozy, luxuriously warm, perfectly and generously-sized Kelsey MacLean cotton Spa Robe — the most lovely robe I've ever seen, touched or worn — and this robe is 100% absorbent terry cotton on the inside. May I just say the word absorbent again?
Absorbent terry cotton on the inside.
This is extraordinary on an ordinary day, but on a morning when you'll be plunging into a frigid ocean and looking for something to put on immediately afterward to soak up that ocean?
Easy off robe for the wild run into the frigid ocean waves…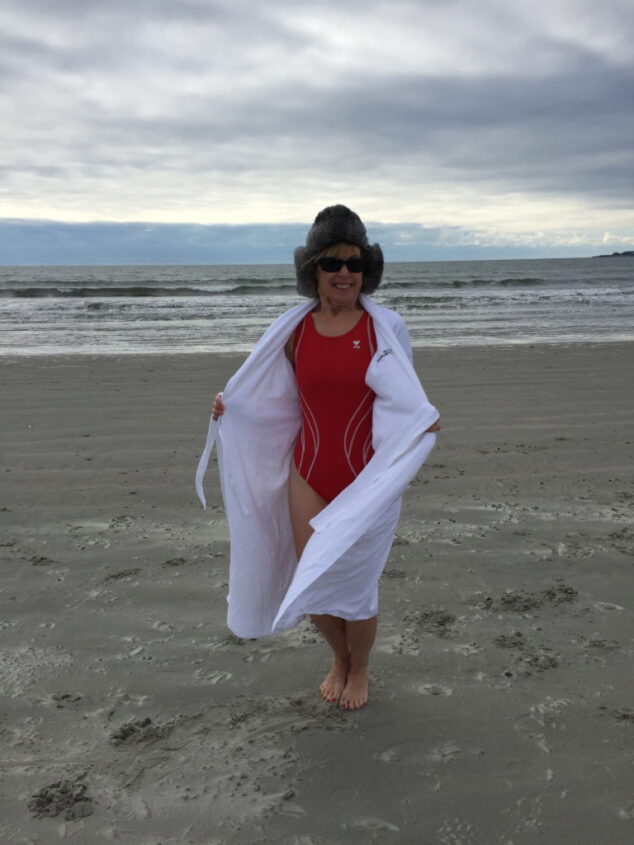 Easy ON after the wild run out of the frigid ocean when nothing, nothing, NOTHING on a body can be felt…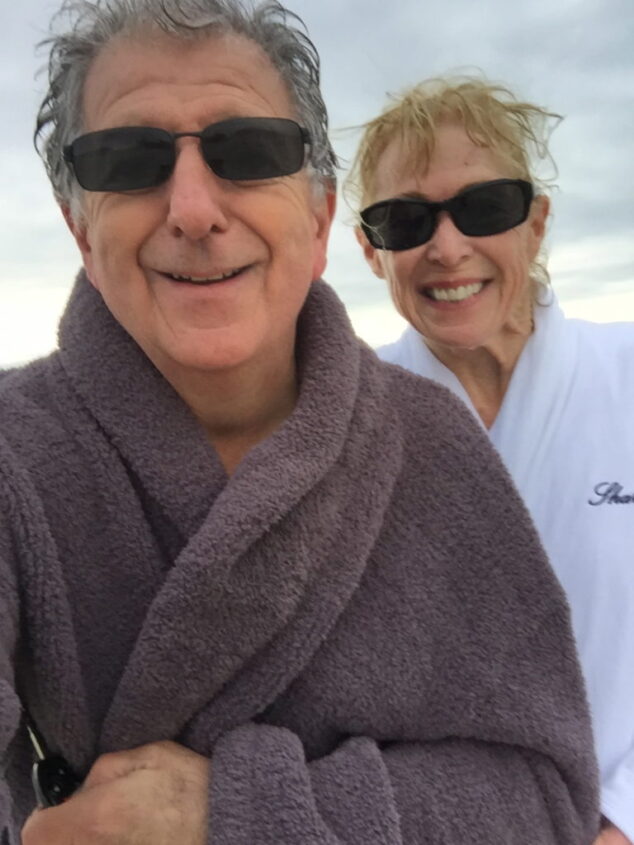 We had those robes on in record time!
We drove the half-hour home in our robes!
Then it was all about our Family and our Feast…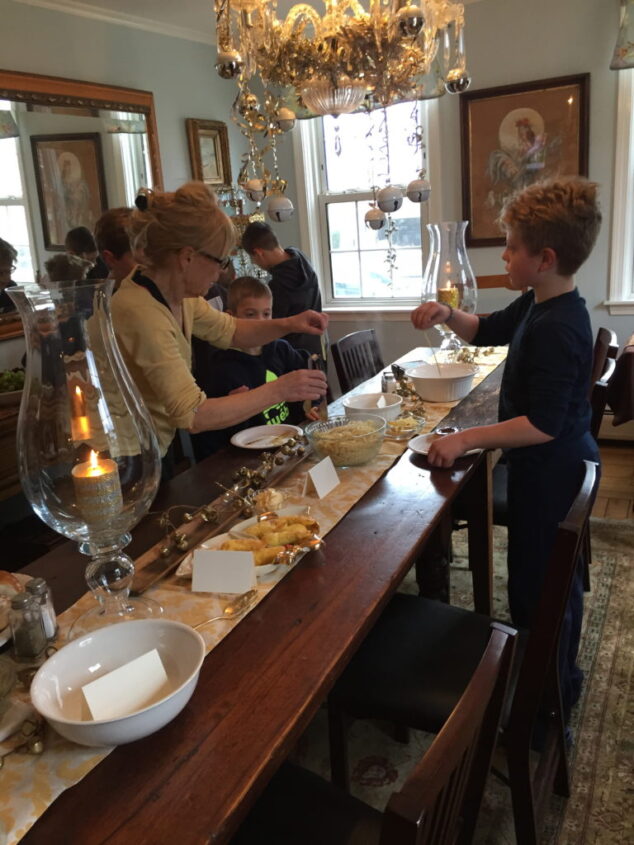 Until nighttime settled in as New Year's Day 2016 was winding itself down — when my husband found me curled up in my robe with just the light of a lamp, a very good book and a cup of tea…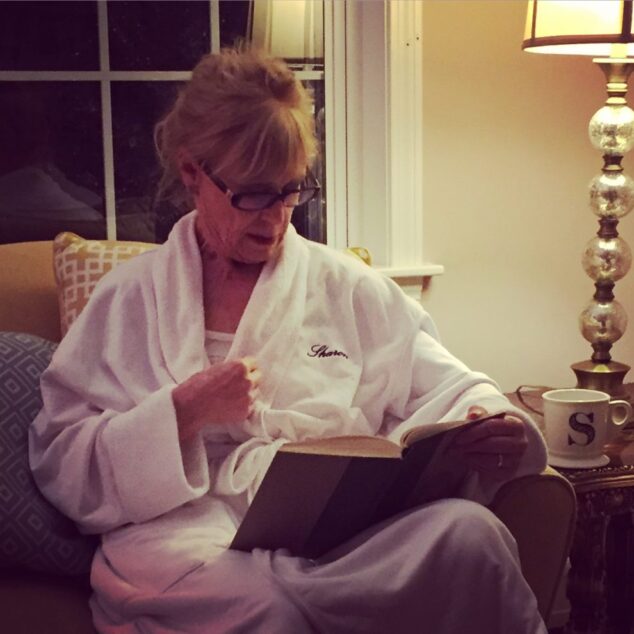 And the most lovely surprise when my daughter Jane joined me in her Kelsey MacLean robe for a late-night cup '0 tea after she had tucked in my beautiful little grandson.  Jane, her husband, their little boy (and Jane's expecting a baby girl in May) are staying with Barry and me while work is being done in their home. I love their company, and I love this photo…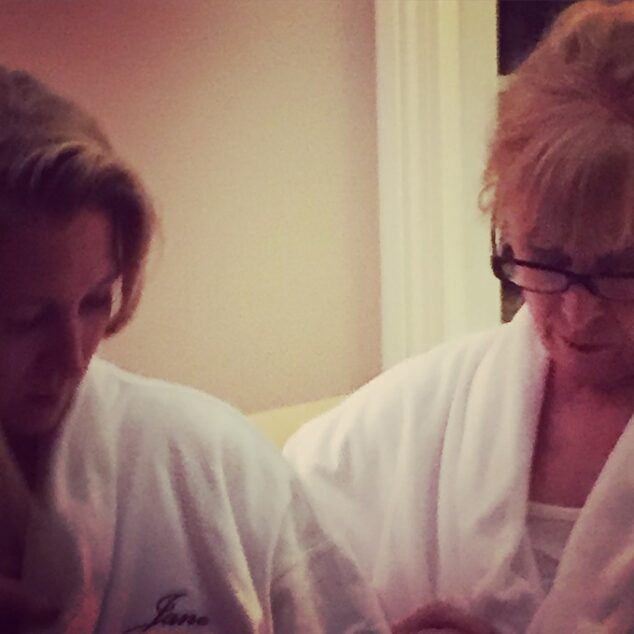 It says all there is to say about warmth, comfort, soft moments and cozy love…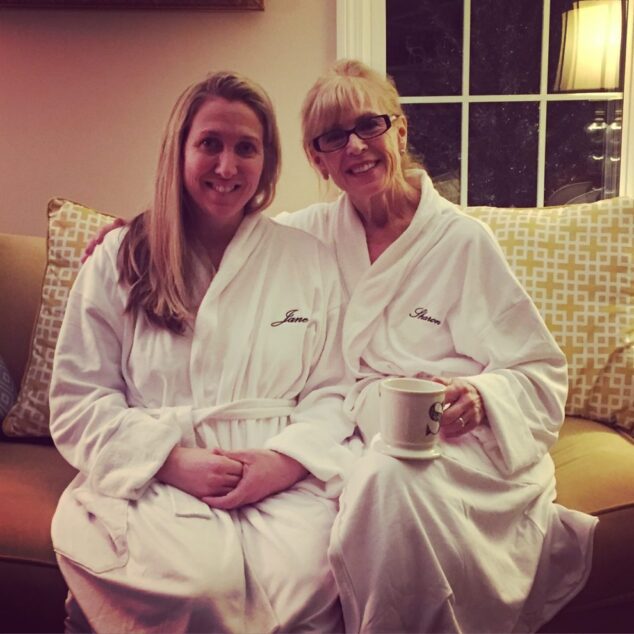 A Robe is a Robe is a Robe? 
No, not when a Kelsey MacLean Robe is the most lovely, comfortable, exquisite, versatile (and machine-washable!!) robe.
I think this robe's got everything covered.
*********************************
Kelsey MacLean provides fine clothing & accessories for babies, children and adults in a timeless country club style. The collection, featuring classic designs, is expertly crafted in Peru of decadently soft Pima cotton and other fine textiles for superior comfort and long life. Each piece can be personalized with your monogram, name & logo for a one of a kind garment.
Wrap yourself in decadence with this spectacular spa robe constructed of the finest cottons. Robe features double lined pockets on the front, interior tie closures, and are generously sized. The spa robes are constructed of 100% Pima cotton on the exterior and absorbent 100% terry cotton on the interior that remains soft wash after wash. You'll have this robe for years and years… and the best part, it's machine washable!