Lululemon Athletica has become my newest obsession. I have a store about 10 miles from my house and every single time I "happen" to be in the neighborhood, I MUST stop in. Ever since I started Pure Barre class, I've been on the hunt for clothing that I can wear to class that I can move in easily, that's good quality (so I can wear it 100 times!), that fits well, that I can wear out and about… and that's fashionable. Lululemon Atheltica fits the bill across the board for me.
Lululemon Athletica
Here's the thing, the clothing is on the more expensive side, but they are worth every single penny. You're going to wear Lululemon Athletica over and over and REALLY get the best use out of it that's possible. I bought 2 pairs of pants there this past weekend and I am head over heels over them. Since I'm only 5 feet tall, the Wunder Under Crop III *Full-On Luon is my pant of choice. They fit me like a glove. They are the most comfortable workout pants I have ever worn. They are soft and move with my body perfectly. I can't say enough about them, I just knew that 1 pair wasn't enough, I needed 2!
With Spring being here soon, they have their New Arrivals available right now! The selections are fantastic! I wanted to share with you some of my personal faves! ♥
New Arrivals from Lululemon Athletica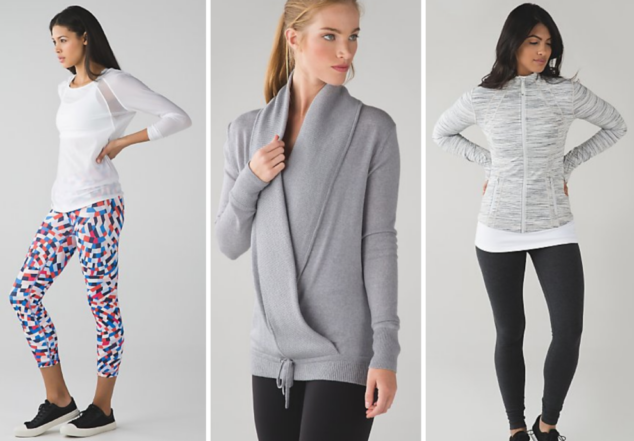 Additional New Lululemon Athletica Styles
Wunder Under Crop III – I love this cut, so this is one I gravitate towards… and this pattern is just everything! // Done Your Asana Pullover – Only available online. This looks so cozy and perfect for a top layer in the spring // Define Jacket – Perfect lightweight jacket before you hit the track, the trails or the gym!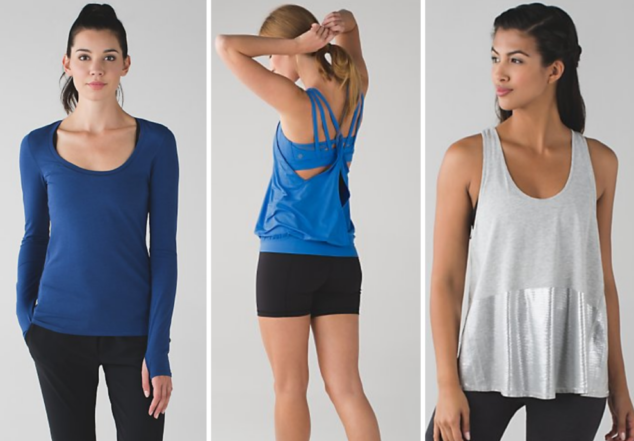 Leggings and Shorts from Lululemon Athletica
Anahatasana Long Sleeve Tee – Nice and soft to yoga and barre in! I love this top! // Nouveau Limits Tank – Tank and bra duo! Perfect for when you want to get yourself moving! // All Tied Up Tank *Scoop – I love this tank because it has a split back and easy for really giving yourself the space to breath, no binding here!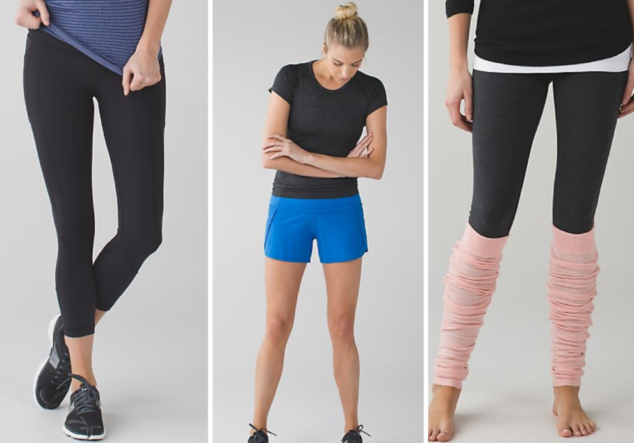 All The Right Places Crop – Amazing cross-sport crops with zoned compression to keep you covered and supported in all the right places // Run Times Short *4-way Stretch – These technical shorts to help long-legged athletes stay covered and comfortable when they hit the ground running. // Sheer Bliss Leg Warmer – Layer these super-soft, thigh high leg warmers over crops before, during or after practice.
As you can see Lululemon Athletica has something for everyone. I love that you can also wear these styles out and about into the world! They're NOT just for the gym and that matters for me. I love that I can feel comfortable and confident and beautiful. The styles just work and I think that they are stunning! Loving my local Cranston, RI destination to see all the new items each season! I just want them ALL (which scares my husband!).
Check out all products over at Lululemon.com.