Pantene is furthering its "Strong is Beautiful" campaign – celebrating the next generation of strong and beautiful women in a very special way… and I am absolutely loving this a million times over. Research shows that quality time spent with dads is key in raising daughters who are more self-confident, self-reliant and more successful in school and in their careers. Pantene is giving dads the tools to spend more quality time with their daughters – an act that helps foster confidence and strength in young girls.
As the mom of 4 boys and a little girl, I have seen first-hand how special the bond is between a dad and his daughter. I was always super close to my father growing up and I want the same for my daughter.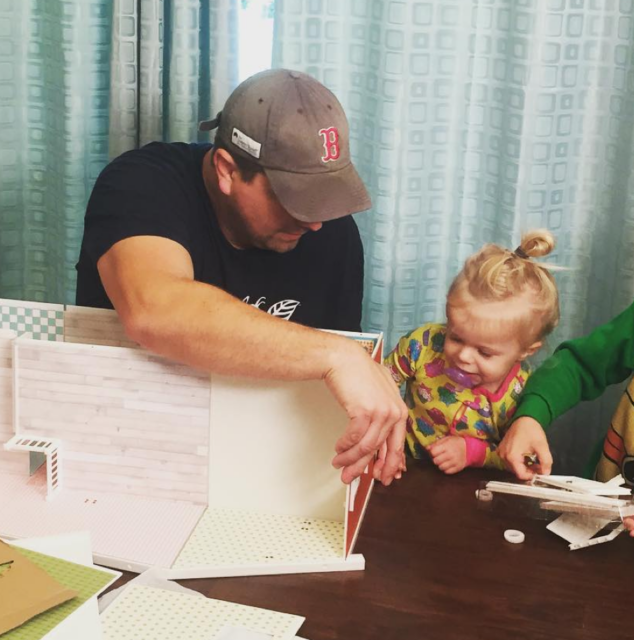 I love that Pantene is highlighting the special bond between a dad and his daughter(s).
The brand has released a series of (4) how-to videos and one :30 ensemble commercial featuring New Orleans Saints' Benjamin Watson, Pittsburgh Steelers' DeAngelo Williams and Dallas Cowboys' Jason Witten styling their daughters' hair. As you guys all know, we're HUGE football fans, so these videos were just adorable to watch… especially since my sons and husband bleed black and gold (because they're GIGANTIC Steelers fans!).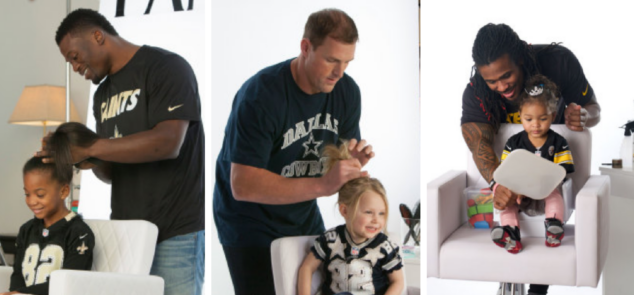 It's great to see these big, strong guys attempt something so delicate and sweet! These NFL dads may be masters on the playing field, but now they're giving strength training a whole new meaning. Watch as they take on the challenge of creating a #DadDo.
And for some additional fun, check out the one-one-one videos!
1st up… Steelers' DeAngelo Williams and his 2 girls:
Next up… New Orleans Saints' Benjamin Watson:
And last… Dallas Cowboys' Jason Witten