From Carter's ~ a lovely Ballet-motif t-shirt for Sissy…
My 2-year old granddaughter, Sissy (aka Victoria) is the youngest of 5 children. Her older siblings are 4 brothers, ages 7, 8, 10 & 11.
This little girl is both a tough, scrappy little tyke and a delicate, blossoming, sparkly flower.
Sissy has recently been enrolled in a Ballet Class, and if there is a word bigger and stronger than love… well, that's how Sissy feels about Ballet.
Watching Sissy follow the gracefulness, patience, smiles and movement of her ballet teacher, and the other enchanted little girls in her class, is like watching a flower grow.
Right before my eyes.
Recently, I came upon this Carter's little soft pink femininely elegant ballet-motif t-shirt ~ with its tutu sparkles, fuchsia shoes & leotard, butterflies and gracefully dancing, enchantingly smiling girl ~ while shopping at Kohl's with my Mom…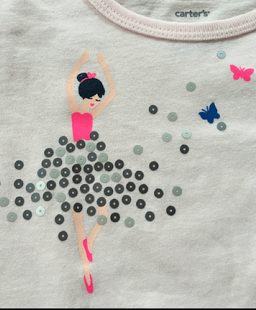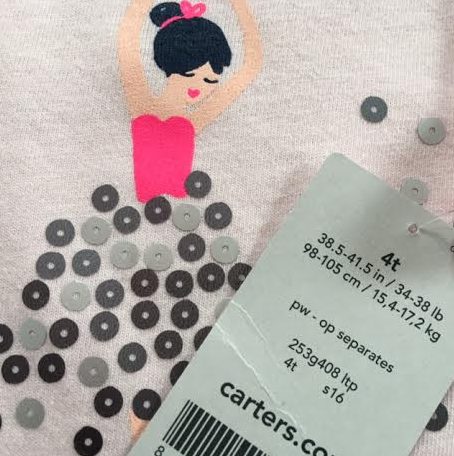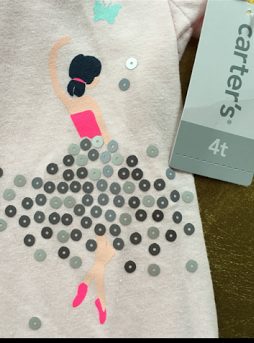 My heart danced.
I saw Sissy…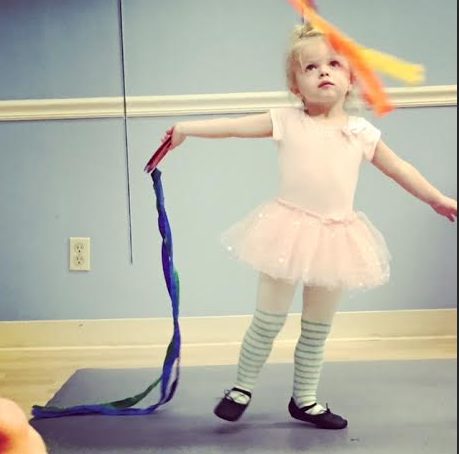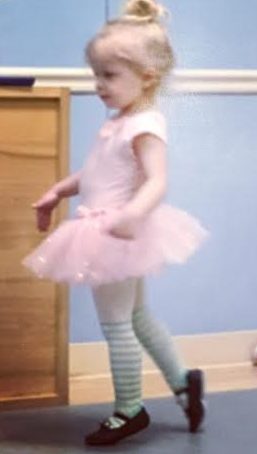 Such a lovely, lovely t-shirt for such a lovely, lovely little Ballerina!
I knew it had to belong to Sissy.