Easter Sunday.
Every Easter I take photos of the kids together.
It's funny, as much as I try to take photos and videos every single day, I don't always get all 5 together.
I always let them kind of do what they're going to do.
I have to say, magic happens with my kids – at least for me! 🙂
This is my favorite… she wouldn't stand with them, she was just excited she had their beloved football. As you can guess, the boys were excited and wanted her to toss it their way!
And so she did.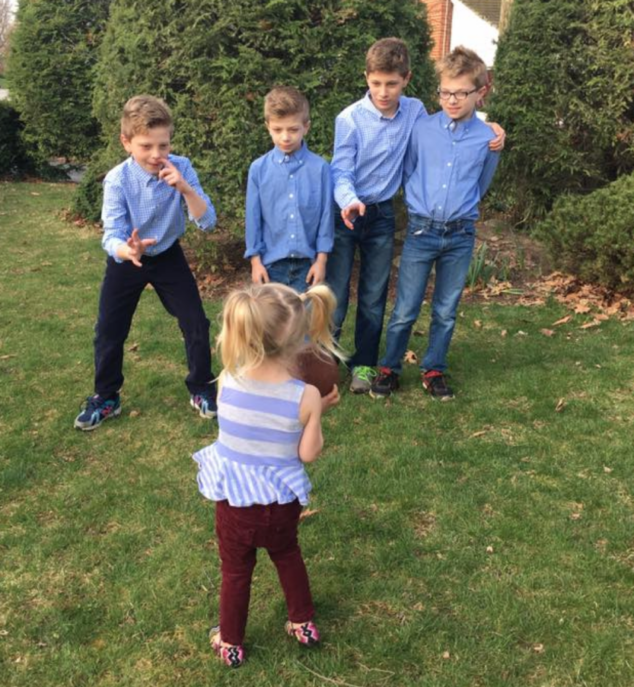 A girl after my heart.