Sponsored campaign with ShopShare. All opinions are 100% my own.
When it comes to my beauty routine, I'm all about amp'ing up my eyes. I'm not a big bold lipstick girl. I'm not a big bold blush girl. I'm not even a big bold contouring girl. I'm really all about my eyes and brows. I love creating a makeup look that really accentuates and draws attention to my eyes and brows!
But here's the thing… I've never taken care of my lashes or my brows. In all of my 38 (ahem) years, I've never done anything to them. A few months ago I started using a product from Grande Cosmetics (I'm OBSESSED!) called GrandeLASH-MD and fell in love with it!
In just a couple of weeks I started to notice that my lashes were longer, thicker! Talk about saving me money from getting lash extensions! GrandeLASH-MD is created with a proprietary blend of vitamins, peptides, and amino acids plus conditioning ingredients.
I was immediately intrigued by what else Grande Cosmetics offers because when you see a product work, you trust the brand.
Well… imagine my surprise and excitement I heard that the new Grande Cosmetics line is now at my favorite store of all… Sephora!!
Now Grande offers products for your lips, brows, hair, tools and lashes… right at Sephora!
There are 5 reasons why I love buying products at Sephora:
1. I can actually try, look and feel a product before committing to a purchase. It's tough to shop for beauty products online because it can be hit or miss.
2. I have a couple of salesgirls who know me and once I try a product and love it, they always keep me fully stocked!
3. You have associates there who can walk you through a product. I love leaving feeling armed with all the right info about using a product.
4. And questions I have, I can always go back and get it answered! This is huge for me when it comes to beauty.
5. There are so many Sephora locations, I can be anywhere and stock up!
So when I found out that I can now grab Grande Cosmetic products at Sephora, I knew it was a fun makeup game changer for me!!How amazing is that!!??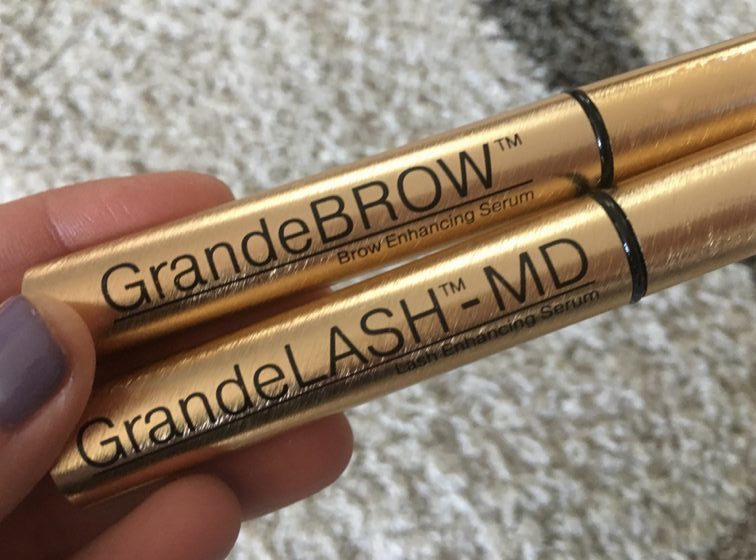 As I mentioned at the beginning of my post, I'm a BIG eye girl. I love creating that sultry, sexy eye. Since I loved how much the GrandeLASH-MD worked on me, I was so excited to try a brow product, too! I went ahead and celebrated the Grande and Sephora launch with a little brow love and started to try GrandeBROW! This product is all about brow enhancing through a serum that is engineered with vitamins, peptides and amino acids, plus conditioning ingredients!
You'll be saying, HELLO TO MY BROWS(!!) in about 6-8 weeks!!
I'm excited to spread the news about Grande Cosmetics at Sephora!! Head to your local shop or look online for some fabulous new products for yourself!!
Indulge and beautify yourself!