Old Sturbridge Village, visit for a fun family day!
William turning 13 years old really did something to me. It made me realize that time is NOT standing still for me, regardless how many times I wish for it. As all of my kids are getting older, so are the demands of school and activities and sports. It's something that bonds us together because we go to just about everything there is for the kids, so we're there and cheering them on always. The one thing that sometimes is missing is that we're not actually with them. They're off with their friends or teammates or classmates. My husband and I made a conscious decision to make "free" weekends all about being together. We usually don't have them, so when we do – we want to embrace them and take full advantage of them!
Since we live an hour away from Old Sturbridge Village, we thought it would be a fun trip for everyone! I remember going there as a kid with my parents and also on school field trips, but hadn't been in YEARS! My husband had never been, so really it was a "new" family excursion for everyone!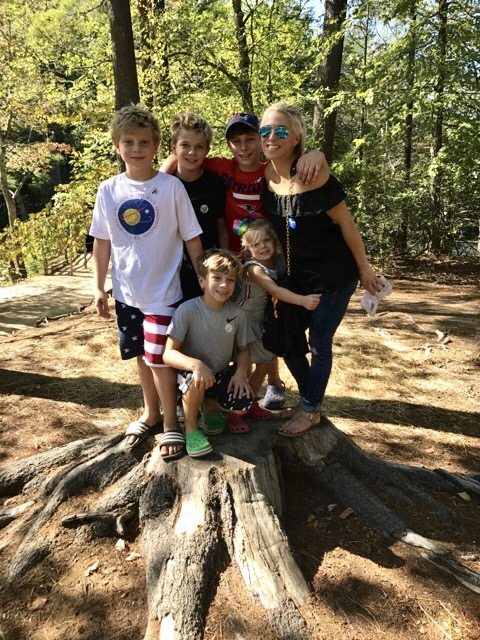 If you're not familiar with Old Sturbridge Village here's a little about it:
Old Sturbridge Village, the largest outdoor history museum in the Northeast, depicts a rural New England town of the 1830s. You are invited into more than 40 original buildings, including homes, meetinghouses, a district school, country store, bank, working farm, three water-powered mills, and trade shops – all situated on more than 200 scenic acres. Visitors can meet heritage breed farm animals and interact with authentically costumed staff.
The cool thing to experience is that you are actually brought right into the 1830s! My kids experienced something like this when we visited Colonial Jamestown this past April, but they didn't know we had something like this so close to home!
As you can tell, it was a full and fun day! At the end of the video you can clearly see that I got stuck (along with my girl!) in the woods! LOL! We were trying to keep up with the boys and we had a little problem! Our shoes couldn't keep up with their sneakers! Thank goodness they rescued us! Moral of the story… stay on the paths! 🙂
But truly… as you can tell it was an AWESOME day! I love bringing in history and learning new things with the kids.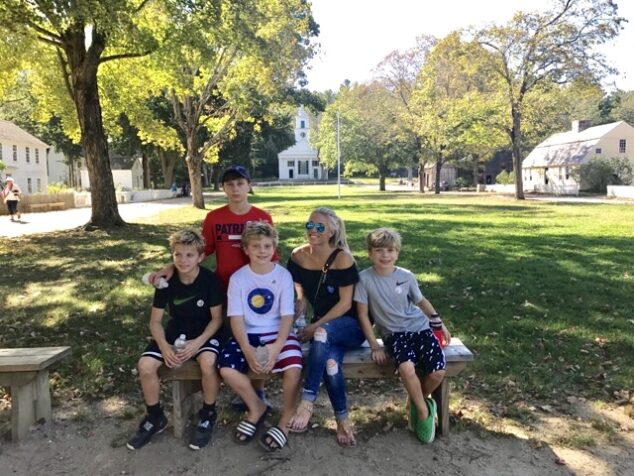 The Village is BIG, so there's plenty to do!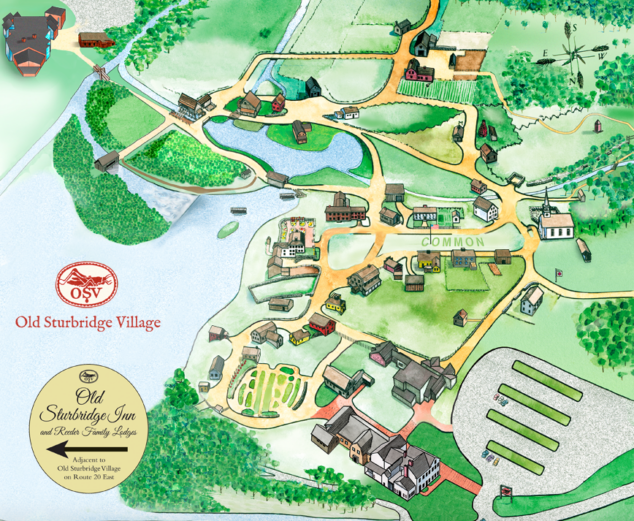 The kids loved how interactive everything was at Old Sturbridge Village! It was fun for them to roll their sleeves up and have some fun. Also… I love how everything is kid-friendly! Believe me, your kids will want to touch everything and they create the Village so you don't feel that they can't! With 5 kids – I felt comfortable ALL DAY having them learn while they played!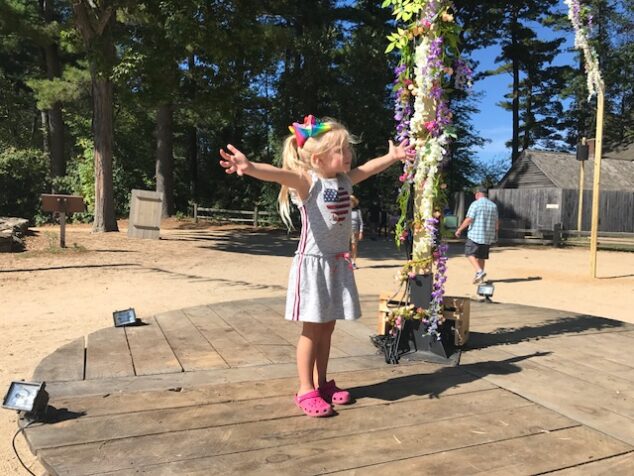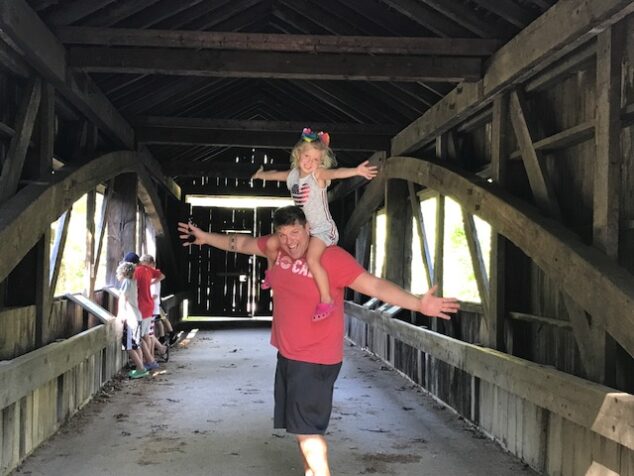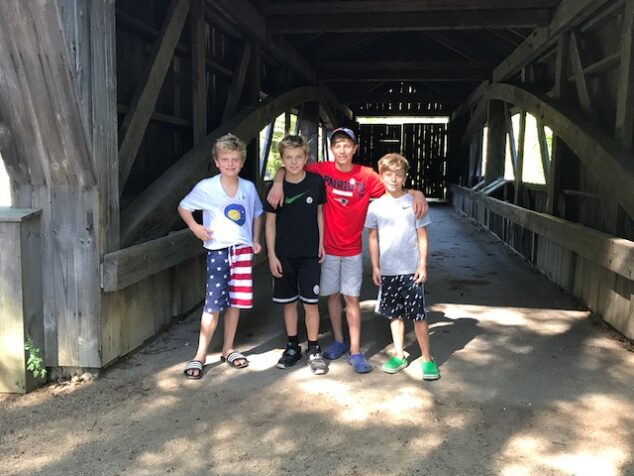 Check out all the events going on this October!
And for more information, head here.