The Never Ending Christmas List
My older sons know the *jist* about Santa.
(Here's the best part… they would never tell the younger ones, which is wonderful.)
Ever since the older boys figured it out, their Christmas lists have gotten dramatically smaller, which is tremendously kind… but also tremendously difficult.
Nobody wants to ask for too much because they feel bad. Isn't that funny? When it was Santa it was "anything goes!" Now that they know, it's "let's be realistic."
This makes it so tough for us because we genuinely don't know what they want and I don't want to "guess!"
I've been begging the kids to all please make lists for Santa, you know… so we have better direction. Victoria is pretty easy, she told me she just wants "all the toys," but I sat with her and we wrote out a little list. It's cute because I know she's really into the few items that she has repeatedly asked for from Santa.
With the boys?
I had to LITERALLY sit down and make them write one out.
They all did.
They sat. They wrote. They enveloped them up. And they were DONE!
This was about a week ago… and (as in true McClelland spirit) they sat on the counter for 6 days. And each day the boys kept adding more and more items. All of a sudden the Santa gates were thrust open and it was add whatever you want!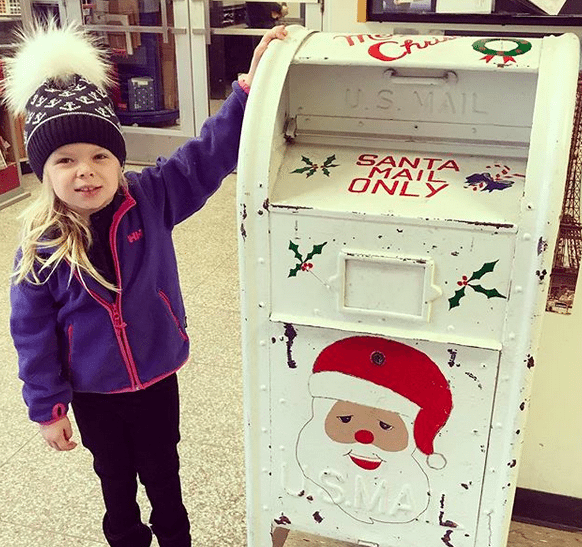 Finally this morning I had Victoria come with me to MAIL THEM!
Santa's rule, once they're mailed… nothing can be added.
I knew it was getting bad when I was getting gift requests via text from William and Alex, too!
Letters mailed!
Santa workshop is officially CLOSED!
Now off to find everything… MAMA MIA!