Teaching Your Teens About Laundry Safety
Disclosure: I have partnered with P&G Fabric Care as an Ambassador. All opinions are 100% my own.
When I was 13 years old one of my chores was helping my mom with the laundry. I was one of 4 kids, so just like in my own house today… there was a ton of laundry! It's funny, I remember my mom teaching me her full laundry routine and I even remember feeling "grown up" in knowing that she trusted me to help out. The only thing I wasn't a fan of doing was the folding (I'm still that way!).
As a mom of 5 – with my oldest 13 years old right now – I have started to pass the laundry torch along.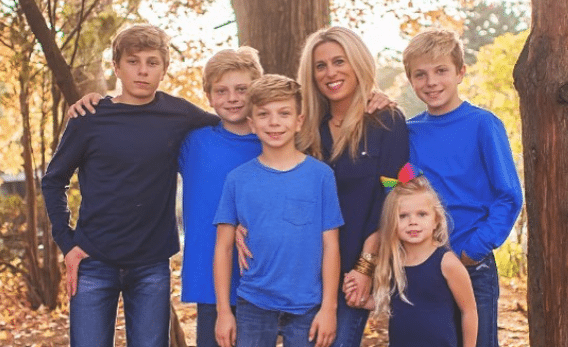 All of my sons swim 5 days a week, so every weekday night I always have to do a load of towels from the pool. If I don't wash them immediately, all you can smell is chlorine, so this is a must-do laundry essential. To make it a little easier on myself when the boys get home from swimming around 7:30pm, William has started to wash the swim towels for me. He has his brothers empty their swim bags out and then he heads to the basement with 4 towels and tosses them in. I love that he is responsible enough to take on this chore and he takes it very seriously… if one of his brothers hasn't given him their towel quick enough – he goes on and does the laundry without it! It's (actually) very funny to see the banter about the swim towels.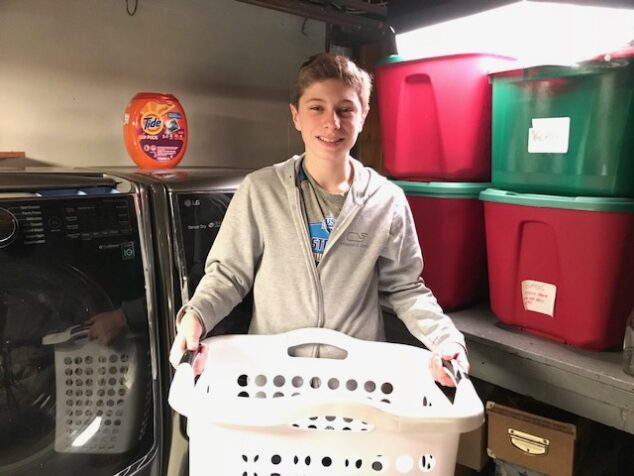 Teaching my son how to do laundry was easy for me, he got it "down" quick as can be. What I really wanted to make sure I taught him was laundry safety.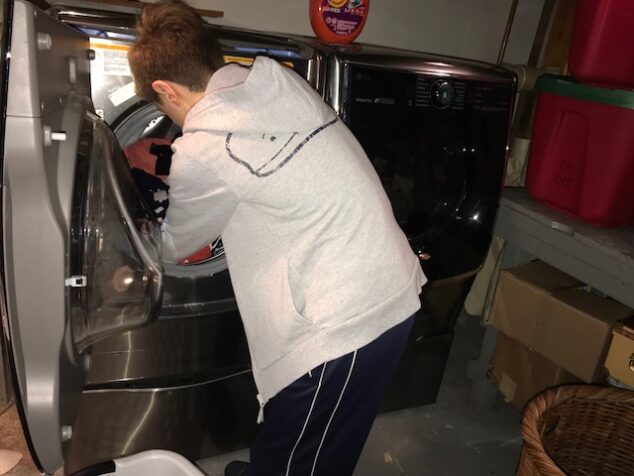 When it comes to teens doing laundry and helping out at home, it's important to make sure they know everything about laundry – and safety is a HUGE thing to make sure they know, accept and understand. With my teen having a 4 year old "baby" sister, it's even more essential for him to make sure he's taking measures seriously for laundry safety.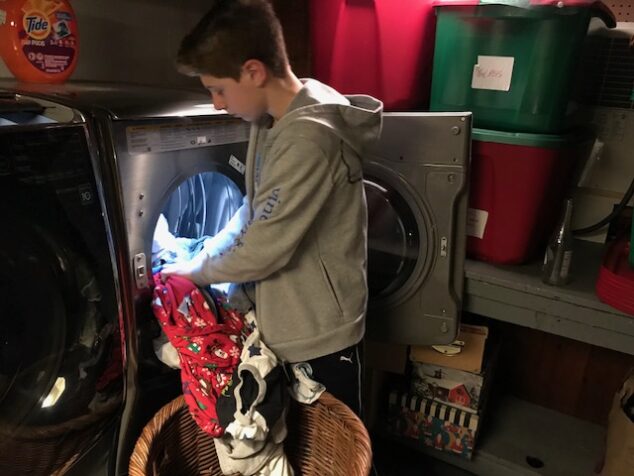 Not to mention, when we have teens over to babysit Victoria, laundry safety is important for them to know, too.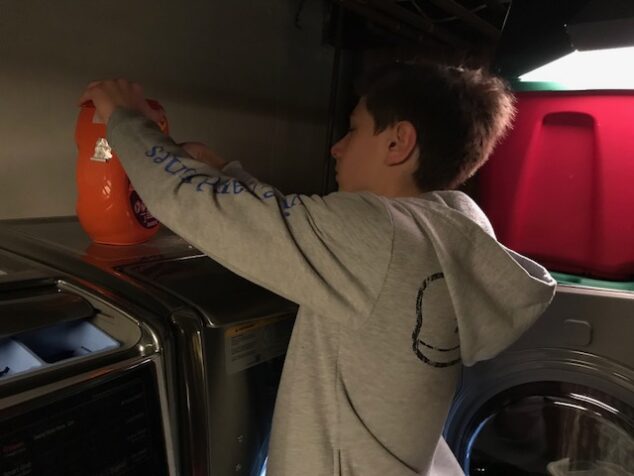 If you have a teen in the house that helps with laundry, I'd love to share 5 tips that they should make sure they know and remember:
Teaching Your Teens About Laundry Safety:
1. Keep laundry products out of the reach of children at all times – even between loads. Never place a laundry packet on the top of a pile of dirty laundry. They should never be outside of their container and accessible to younger children.
2. Make sure all laundry detergent is stored UP HIGH and not within reach of a child. This is very important. We installed a cabinet above our washer and dryer in our new house for this very reason. In our old house we had cabinets above our washer and dryer so it was easy to store up and away. If you have cabinets, use a cabinet safety latch as an added security measure to ensure products are not accessible. Keep all laundry out of reach. Out of sight, out of mind!
3. After each use, close the container completely and immediately put products away in their appropriate storage location. Tide PODS has their Child-Guard™ tub and Child-Guard™ zipper to help deter little hands.
4. Follow the instructions on the product label. Always use products exactly how they are meant to be used. Remember, these aren't meant to be played with!
5. If a child does put one of these packets in his mouth or gets any in his eye, call Poison Help at 1-800-222-1222 immediately. Keep this number handy on your fridge or in your teen's phone!
Hopefully these tips will help you as you teach your teens about laundry safety!
Visit www.tide.com/safety to learn more about how to make safety a top priority during your laundry routine for family and loved ones.