Do you love a good Pom Pom Hat as much as I do? I think it's the ONLY hat that you should be rocking in the winter months! I found a bunch of pom pom hats that are under $20! You don't have to spend a fortune to wear this adorable trend! You just need to know where to look and where to find them! I'm all about sharing the info because I feel like we're all in this together, right? A pom pom hat looks good on everyone, so make sure you find one you love and wear it proud!
Pom Pom Hat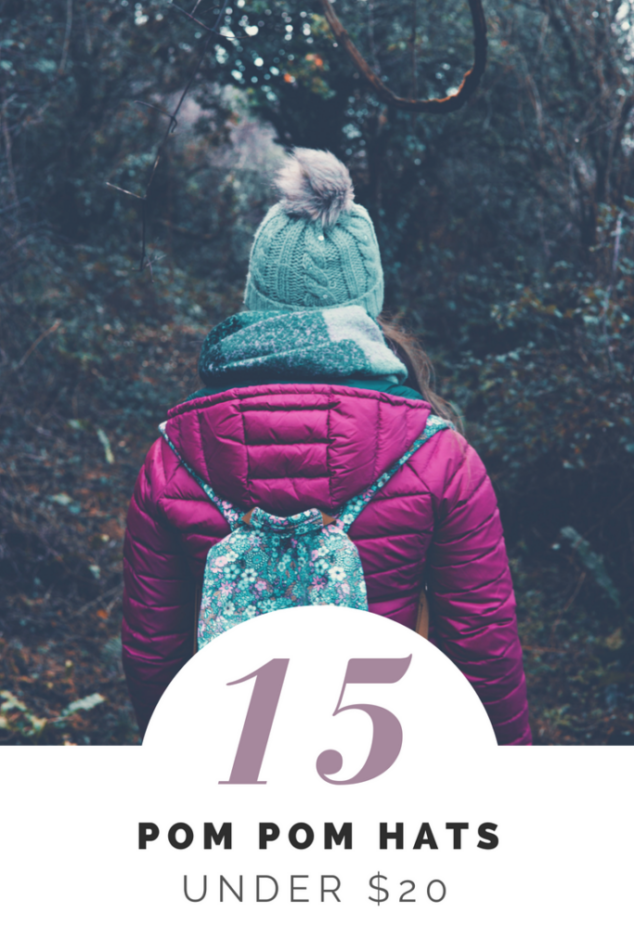 OK, moms! Continuing my Fashion Advice for Moms! Are you ready for some winter must-have accessories? When it comes to staying warm in the cold, it's all about making sure you're covered up and ready to rock the winter! One thing for me is that I love dressing warm, but I also love looking trendy! Here's the best part, it's possible to do both!
I'm ALL about a POM POM hat for the winter! It's the cutest, chicest, trendiest way to hit the low temps! Everyone looks good with a pom pom hat – any age, any size, any shape! Anyone can rock a pom pom to its fullest potential!
Even though the winter season is in FULL swing, it's still possible to get some totally awesome deals right now! I'm all about adding in a few new cute ones each season. I usually wear my red one all the time, but it's fun to switch it up every now and then!
I have been finding the cutest pom pom hats online right now for some crazy good deals!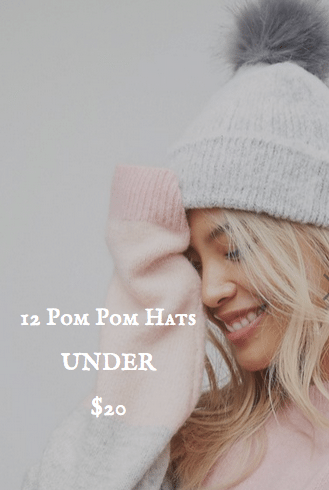 Here are 12 Pom Pom Hats UNDER $20: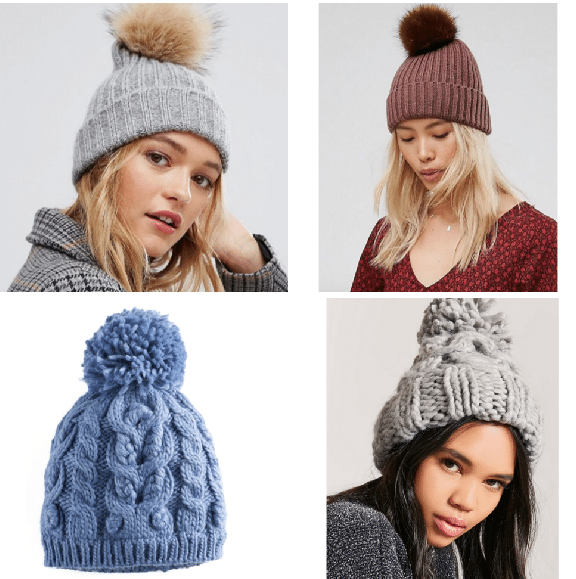 ASOS Rib Beanie With Faux Fur Pom $16 // ASOS Mauve Rib Beanie With Chocolate Faux Fur Pom $13 // SONOMA Goods for Life™ Cable Knit Pom Pom Beanie $11.20 // Forever 21 Chunky Cable Knit Beanie $12.90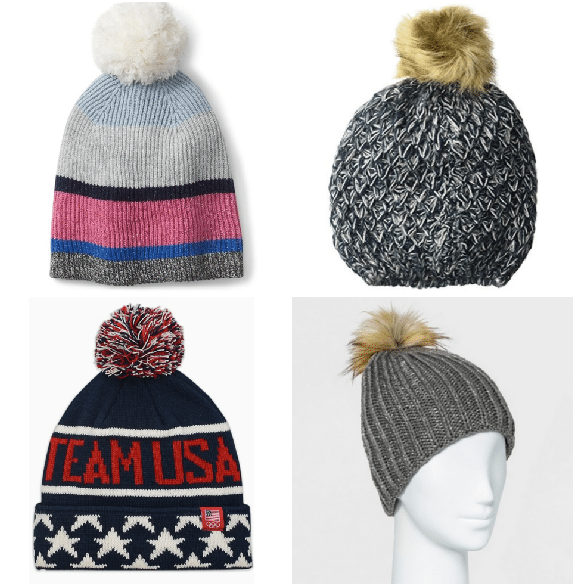 GAP Crazy Stripe $11.97 // Jessica Simpson Women's Lurex Blend Textured Knit Beanie W/Fur Pom – $18 // Old Navy's Team USA Beanie $14 // Target's Women's Chaos® Pom Cable Hat – $17.99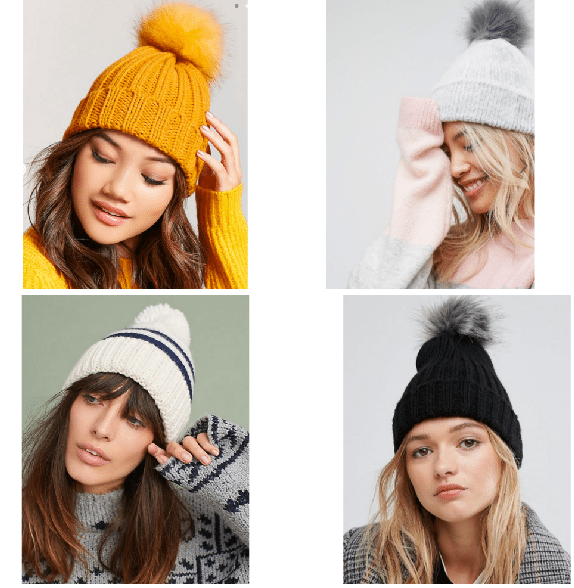 Forever 21 Ribbed Beanie – $10.90 // ASOS Fluffy Beanie With Faux Fur Pom – $19 // Anthropologie Outbound Beanie – $19.95 // Pieces Pom Beanie In Black – $19
Make sure you find one that looks like you and that you can see yourself in! The best part is that you can wear these season after season after season! They're that kind of hat that just works well! I don't buy a ton of them because I know that I can just wear them a lot throughout the years!!

Check out How to Style a Teddy Coat (that you can wear with you hat!)