New Balance Disney Partnership is here and it's here to stay!!! BOOM!!! I'm thrilled and I can't wait to feature all of the awesome things that are coming from it!! Hey hey!!! Not to mention – I'm excited to Celebrating National Polka Dot Day! That's right!! I'm talking New Balance Disney (2 of my fave things) AND polka dots today!!! WOOHOO!!!
New Balance Disney
Celebrating National Polka Dot Day with Minnie Mouse and New Balance!! Two of my faves!!
There are 2 things I'm committed to doing this year for myself:
⭐️ 1. Being a #FitMom and working out regularly (goal is a 5K this March!)
⭐️ 2. #Twinning with my girl more!! You only live once!! And after 4 sons, I deserve some girl fashion twinning! ?
Doable, right?
I just like to do it all in style!
How is New Balance Disney working together?
New Balance just launched a collection of special edition footwear to honor Disney's Minnie Rocks the Dots celebration and National Polka Dot Day (which is TODAY January 22, 2017). We teamed up with Disney and style icon Minnie Mouse for a polka dot take. These everyday shoes offers a textured mesh upper with polka dots, plus a bold red elastic band for comfy support. The easy-on, easy-off design also flaunts a bow charm at the laces, Minnie Mouse detail on the tongue and REVlite midsole cushioning for ultra-lightweight comfort.
Inspiration for New Balance Disney?
Inspired by Minnie Mouse's signature polka dot dress (so we grabbed our ears!), the New Balance collection includes six distinct styles for women and three for girls. We are Disney OBSESSED, so this couldn't be more perfect for us!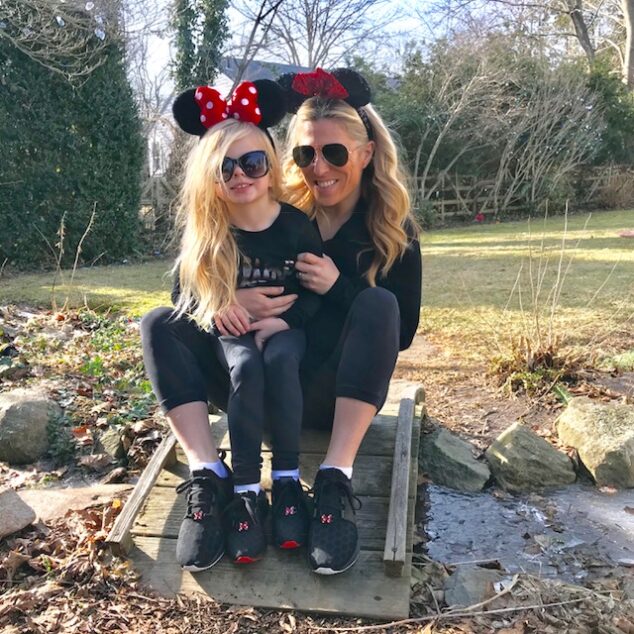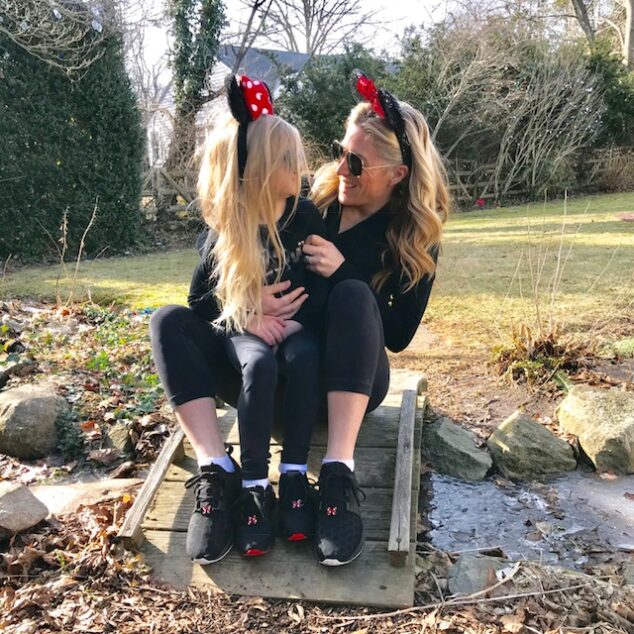 Fans of the style icon, Minnie Mouse, can find these exclusive items at NewBalance.com/MinnieMouse (while supplies last!). As Disney lovers – I can't quite express how special this is for my daughter. She loves to look down and recognize who is on her sneakers. She's so excited to see Minnie and run around and tell everyone she can find that she has MINNIE ON HER SHOES! I love it, too! It makes me feel like a kid again! It really does make me smile and feel like I'm part of something special. New Balance has done a great job at taking this partnership and creating shoes that are sleek and stylish and chic all at the same time! I'll never forget running a Disney 1/2 Marathon and seeing all of the New Balance Disney sneakers! I thought it was the coolest thing ever and I just wanted to be part of it! I wanted to wear the sneakers! I wanted that magic on my feet!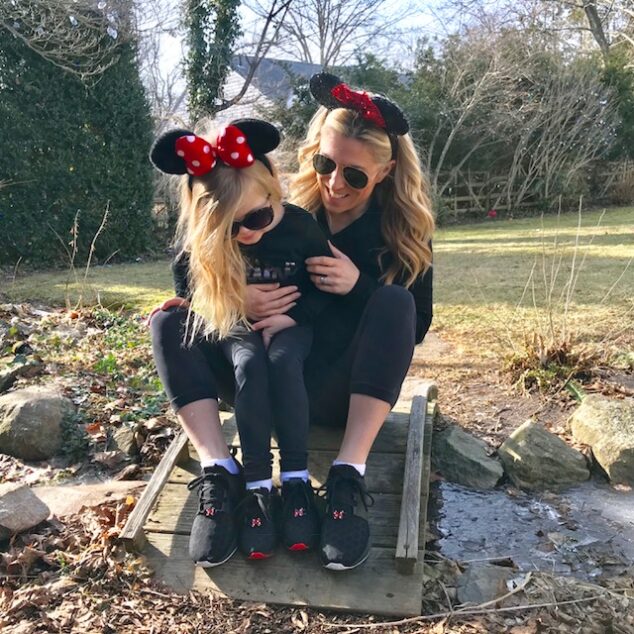 RUN and get them (pun intended!)! You don't want to miss out on this one! These will NOT last forever, so do not miss the magic of the sneakers! You will save these forever and truly be part of your Disney collection. Not everyone will get these – SO GO GO GO!!!  #DisneyxNewBalance #rockthedots
Happy National Polka Dot Day
Disclosure: Sneakers were gifted. All opinions are 100% my own.