Disclosure: The is a sponsored post with Hood Sour Cream.
We made a family pact a year ago that we would be eating dinner at home 5 nights a week. Since we're a family that's constantly on the go with athletics, after-school activities, etc. we used to always just grab food while we were out and about. It was something that I just didn't like doing because my kids weren't always making the healthiest choices and it was expensive! When we decided to make that shift and eat home every single night during the week, 3 things happened:
We became much more adventurous in the kitchen
We were spending extra quality time with our kids
We were able to come up with staple recipes that we make each week that all the kids love
We are passionate about creating wholesome weekday meals for our family because we've seen how beneficial it is on so many different levels. One thing we love doing is taking food items that we know everyone loves (and will eat!) and incorporating them into a McClelland family recipe. We're all gigantic Hood Sour Cream fans. We trust Hood Sour Cream because it's high quality sour cream and makes any recipe better. –
Here's one of our signature wholesome weekday recipes:
Sour Cream Chicken, Mushroom and Broccoli Pasta with Hood Sour Cream
What we love about this recipe is that it's hearty, delicious and creamy!
It's incredible served right off the oven – and it's also delicious served cold the next day, too!
What do you need for it? Good thing is you probably have a bunch of these ingredients already at home, so you only need to stock up on a few of these!
• 2 pounds chicken tenders
• 1/2 cup all-purpose flour
• 1/2 teaspoon salt
• 2 tablespoons butter
• 2 tablespoons extra-virgin olive oil
• 2 cup Hood Sour Cream
• 2 cup chicken broth
• 3 cups sliced mushrooms (we use white mushrooms)
• 3 teaspoons paprika
• 2 cups of broccoli
• 1 pound cooked pasta (any kind of pasta you prefer – we love spaghetti)
How do you get started?
Put chicken, flour and salt into a mixing bowl and toss everything together.
After done, set aside.
Then heat butter and olive oil in a skillet over low/medium heat. You don't want this burning.
You then simply add the chicken and cook until brown on all sides, this will take about 8-10 minutes.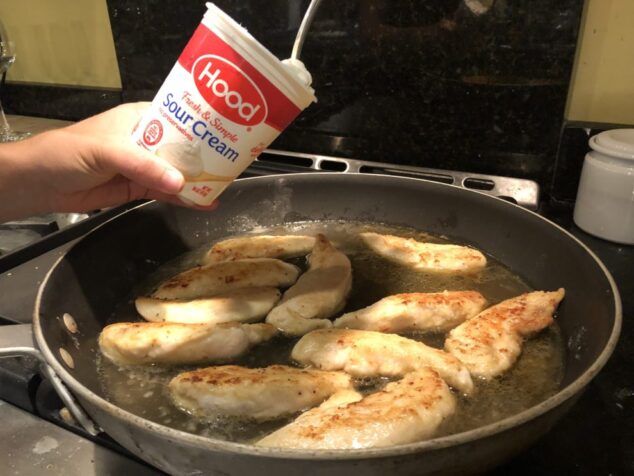 After the chicken is browned, stir in Hood Sour Cream, broth, mushrooms and paprika.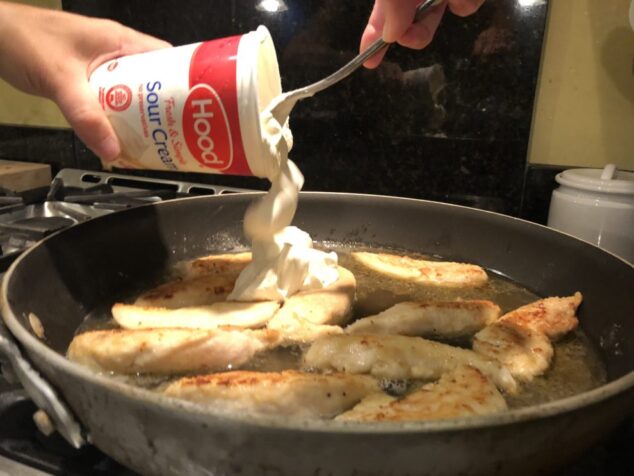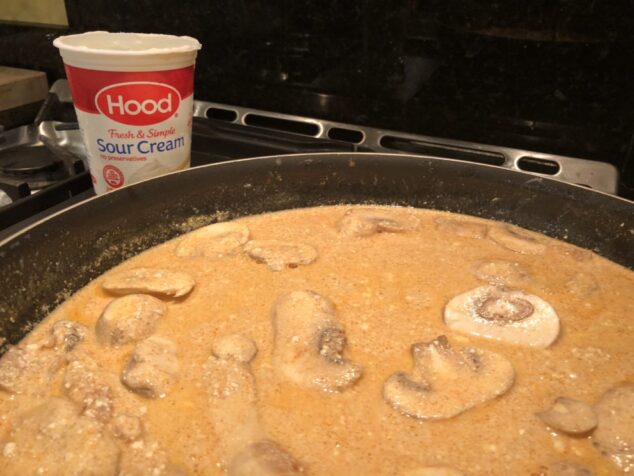 Reduce heat to low, cover and simmer until chicken and mushrooms are cooked through and the sauce has thickened, about 20 minutes. You'll see it easily get thick and creamy.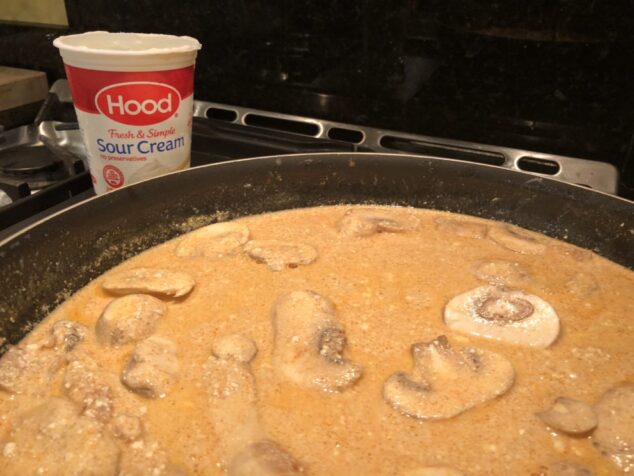 Start plating! Add your cooked pasta to a dish and then top with chicken mixture. We then add broccoli right on top!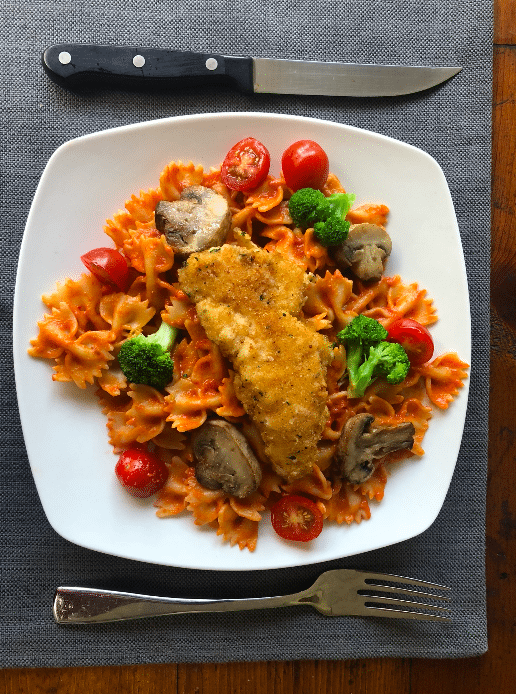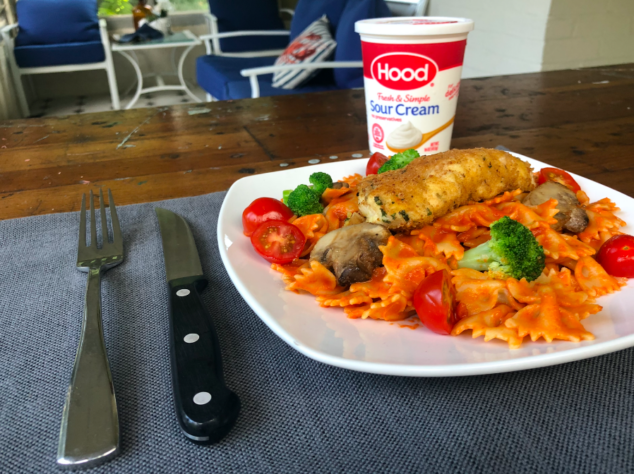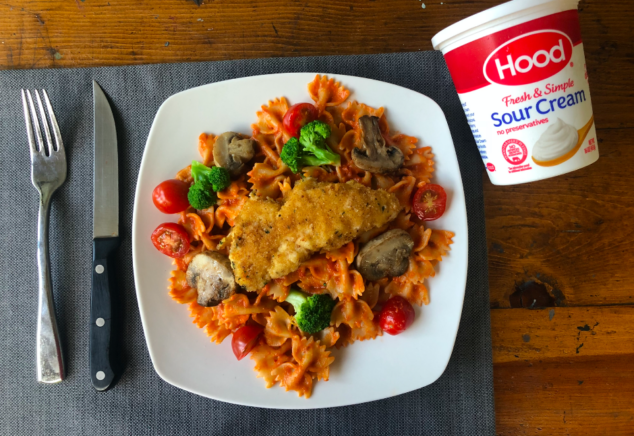 Viola! You're all done!
Head over to HoodSourCream.com for more recipes and coupons!
If you're looking for more of a standard and delicious cheese sauce recipe with broccoli, my friend Trisha has an incredible Cheese Sauce for Broccoli Homemade in 5 minutes Flat. You will love this one and use it again and again and again.
Check out everything that Hood Sour Cream has going on over on their social channels, too:
Twitter: @HPHood
Facebook: /HPHood
Pinterest: @HPHood
Instagram: @HPHood
ENJOY!