Disclosure: Sponsored post with Staples
It's officially back-to-school time in the McClelland house! We start on August 29th this year and this year… all 5 are hitting the hallways! I'm going to be honest with you, it's a little bittersweet. This year my 3 oldest sons will be in middle school together – William in 8th, Alex in 7th and Ben in 6th. My youngest son will be entering 5th grade, which will be his first time in school without a big brother watching out for him and Victoria (hold me) will be entering Kindergarten, which is just crazy to me! She's ready, but it's very surreal for me to think that my "baby" is now going to be a big school girl.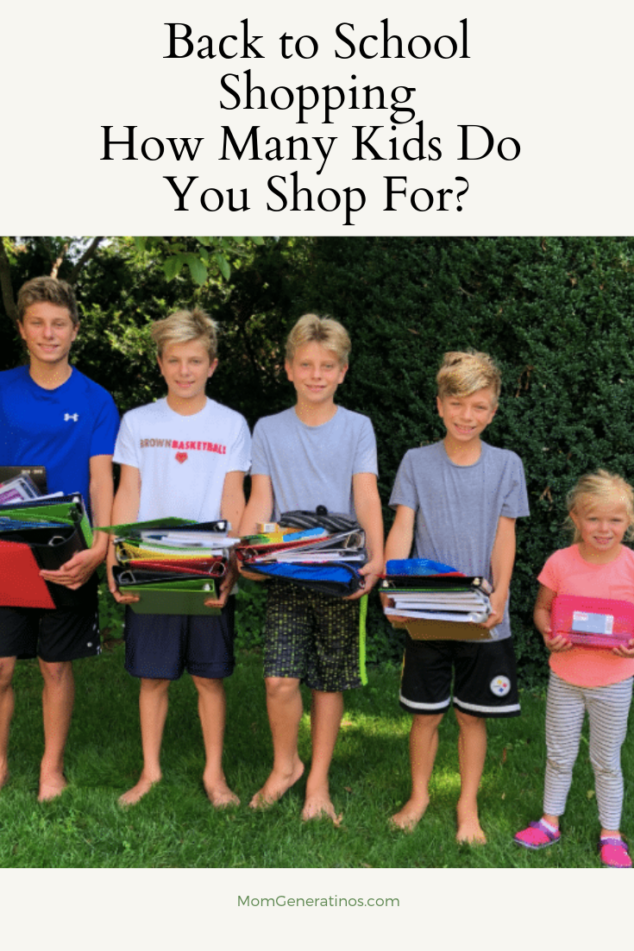 As you can imagine… August 29th will definitely be a very BIG day for our family!
Every mom and dad knows that preparing your kids for school is the most important thing you can do. You want them to know their bus route, schedule, teachers and you also want them to head to school with all the necessary supplies that they will need. Our district makes it easy by sending home "Supply Lists" for each student. I love this because there are no surprises on the 1st day of school. Each student knows what they need to make the year a success for them.
This year the lists were LONG, very – very – very LONG. As always – Staples had us covered for all their school supplies and I couldn't have been more appreciative!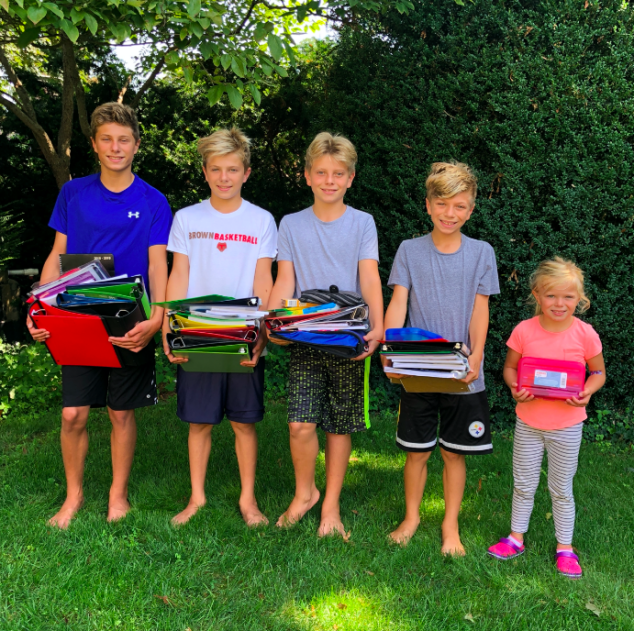 How did Staples have me covered?
Well… in 3 very big ways:
1) Simply put, they had everything I needed. I didn't have to go anywhere else to get their supplies. I love that I can walk in with five supply lists and get every item on my list in one spot.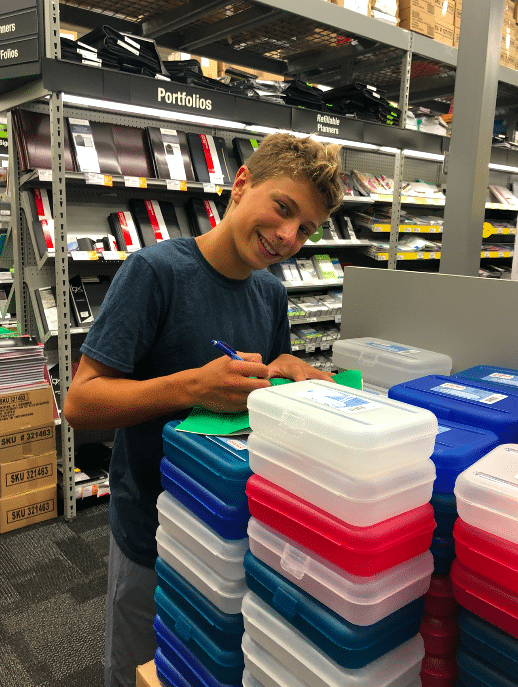 Do you know how amazing that is for a parent? Staples really is just the ultimate back-to-school specialty store. They have an unrivaled assortment of national name brand and private label products at affordable prices. Our lists were pretty detailed, too – my sons needed specific colored notebooks and folders, specific sized binders and specific colored pens – Staples had it all! Purple folder? Got it! Red pens? All set! 1.5 inch Black Binder? Yup, it's there! They even had Trapper Keepers! Every. Single. Thing. Was. On. The. Shelves.
2) I love the help Staples offers you the second you walk in. My store in Seekonk, MA is incredible. It was a ZOO when I went last week with my son and I still had a patient Staples employee approach me the second I walked in asking if I needed any help finding anything.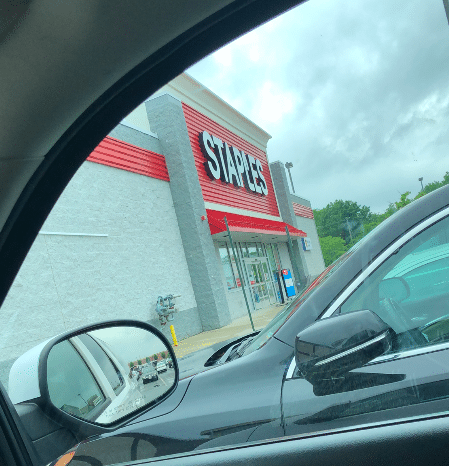 When I showed him the list, he walked me to the areas I needed to be in. I loved the extra help, it was really appreciated and really went above and beyond for me.
3) You just can't beat the prices at Staples for back-to-school time. I'm telling you right now, with 5 kids… I actually budget in back-to-school shopping for each of them. It's not cheap making sure my 5 kids having everything for back-to-school time from clothing to shoes to backpacks to lunch boxes to gadgets to supplies.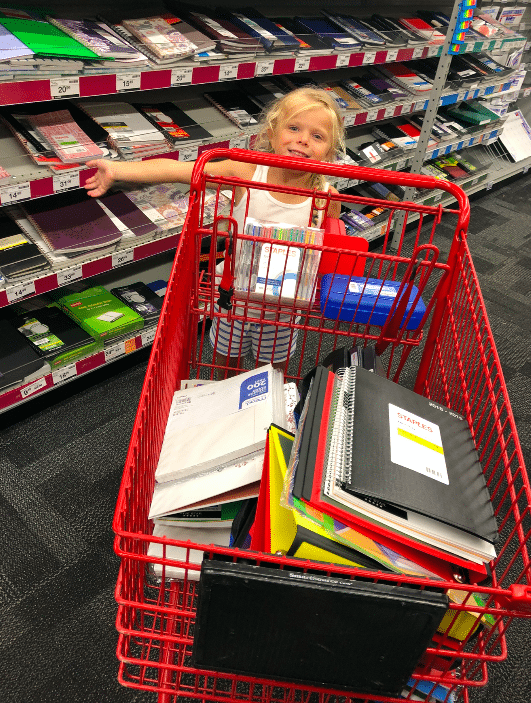 Everything is a necessity – there really isn't anything you can breeze over. I'm always amazed as to how well priced Staples items are… from notebooks that are less than $3 to folders that are less than $2 to crayons for less than $2… I am always so surprised to see that my overall bill is a lot less than I think it's going to be. I also love shopping Staples private label because the supplies are amazing quality and the prices are just the best!! Thank you for making your prices so competitive and low… it's big things like this that will continuously make Staples a go-to destination for all my school and business supplies and needs. Staples is the number-one back-to-school shopping destination delivering school supplies with expert advice like no one else can, and is always working to ensure that parents and students are set up for success throughout the school year.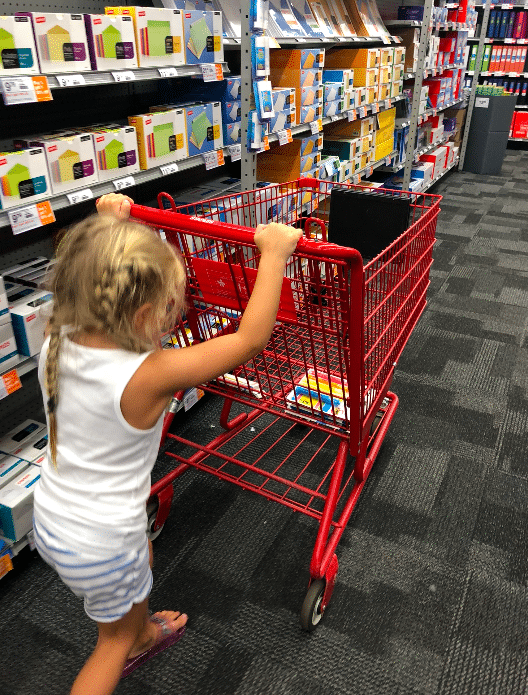 As you can tell – Staples is a place I love. I talk about it all the time, but it's during key times during the year when I really just want everyone to know what a gem it is – back-to-school time being one of them! It's evident that Staples is passionate about ensuring that parents and students are set up for success throughout the school year. They really do help play a proud role in millions of families' back-to-school rituals that kickstart the new school year's possibility for learning, creativity, self-expression and discovery.
Happy back-to-school time everyone! May this year be the best year yet!