Another school year is about to begin!
I can't get over how quickly the summer seemed to fly right on by! I feel like the kids just got off the bus on the last day of school. Not I'm about to put them right back on for a new school year!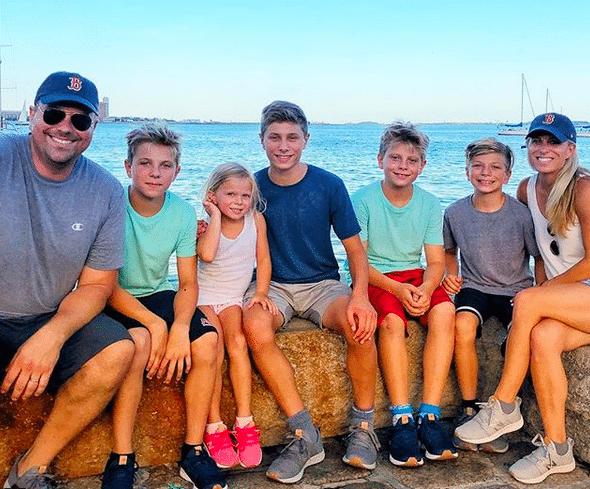 This year I have 3 sons heading to middle school – William in 8th grade, Alex in 7th grade and Ben in 6th grade. Middle school! This is a big deal because the next stop is HIGH SCHOOL. I'm going to savor these moments this year because I know in the blink of an eye my son Henry (who is heading into 5th grade) and Victoria (heading into Kindergarten) will be middle schoolers, too. I actually don't even want to think about it right now! My kids are definitely getting older and as they get older, the worries and concerns change. I still worry about them missing the bus or not doing well on a test, but it's deeper worries now… "big" kid worries that all parents of teens know all too well.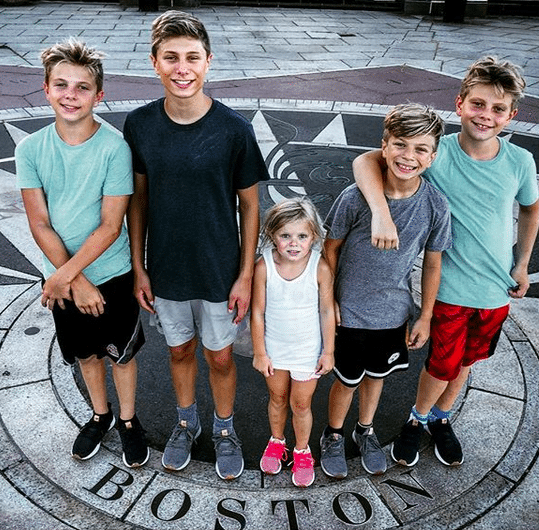 It's important for me to chat with my kids about making healthy choices for the school year. These healthy choices range from making sure they're eating a hearty breakfast and solid lunch, getting enough sleep, taking part in after school activities and sports, hanging around with good kids and not allowing any outside influencers to impact them on the alcohol and drug front. These are choices that are extremely important for them to make and I'm really trying to make sure they make all good choices, too. The key for me and my husband is to keep the communication open and the dialogue flowing. As uncomfortable as it can be to talk about with your teens, it's a conversation and conversations that need to be had and frequently, too.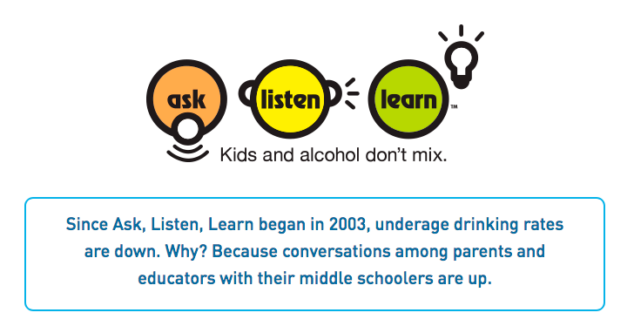 To make it even easier for parents, Responsibility.org created the Ask, Listen, Learn program for tweens (ages 9-13) as a way to help start a conversation about why a healthy lifestyle is important, and why that healthy lifestyle doesn't include drinking underage. I love that they've done this because it makes for an easy transition into this conversation. I really want my kids to be prepared for this topic to come up with their friends and I don't want them to feel pressured about it. There's so much that our kids need to deal with on their own as they get older and I really want them to be armed with what to say and how to deal with any uncomfortable situations or experiences that might pop up for them. The dangers of underage drinking is something that I've been discussing with them for the last year. I really want them to know that it's not a heathy choice or a good decision to make. It's something that I would encourage all parents to start discussing with their tweens and teens as early as they can.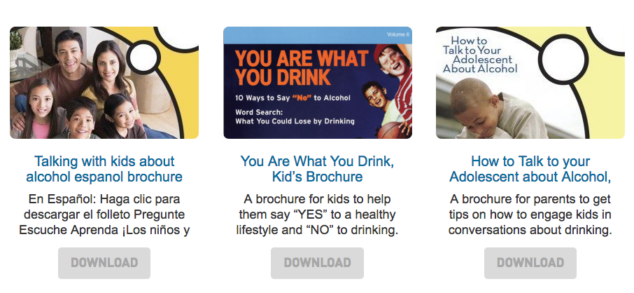 It's wonderful and important to know that you can depend and rely on the Ask, Listen, Learn site as a resource to help empower with advice and tips on how to handle the questions that will inevitably come your way. Ask, Listen, Learn has resources for parents to talk with their kids about why drinking underage can have long-term and short-term consequences on a developing brain and body. Ask, Listen, Learn also has fun videos and games that may make breaking the ice a little easier.
In my opinion, middle school is the time to start and keep these conversations going. This is the age when kids start to understand and ask more and more questions. I'm ready for them and will continue to be, my hope is that YOU will be, too! If we're all in this together, it will be that much easier for our kids, too. As parents we need to make sure we are having these ongoing conversations with our kids about being confident decision makers, about keeping good friends that really encourage positive decisions such as saying YES to a healthy lifestyle and NO to underage drinking.
Here's to a successful 2018-2019 school year!
Disclosure: This is a sponsored post with Ask, Listen, Learn, part of Responsibility.org. All opinions are 100% my own.