Pippa and Julie is one of my fave fashion boutiques for Victoria! They have the most adorable, elegant, trendy and fashion-forward dresses for little girls and I'm just obsessed! It's like walking into your favorite boutique and just wanting everything and anything you see, that's how I am for Victoria at Pippa and Julie!
What makes Pippa and Julie standout?
What makes Pippa and Julie standout is their mission and what they're all about when it comes to kid fashion… Every one of our pieces is designed here in New York City and influenced by our hometown, from the iconic sophistication of Park Avenue to the boho chic vibes of Greenwich Village. Vintage inspiration plays a big role in our designs, too. So many of our silhouettes, fabrics, and details are influenced by fashion's past, reimagined in ways that make every piece truly modern. You can see this mission reflected through all of their items. You feel NYC. You see NYC. You are filled with the energy and zest for NYC!
Not to mention, they believe in kids being kids! Not just standing by watching while dressed in a fabulous item from Pippa and Julie! Oh, no! Our clothes are for kids of every shape and size, who want to express themselves boldly. Kids who are curious about the world around them, and who can't wait to explore it. Clothes for kids to have fun in, with carefully considered details to admire. In fact, most of our clothing is easily washable at home, so you can always encourage your little ones to get out there and play, even in our fanciest dresses. And if you know my Victoria, you know that this holds true for her! I literally had to tell her to stop chasing her brothers with a lightsaber yesterday while wearing her gorgeous Christmas plaid dress!
You just fall in love with Pippa and Julie!
Here are some of my favorite Pippa and Julie items:
1st up? Bethany Smocked Dress! It's ONLY $34 right now!! WHAT!!?? GO GRAB THIS!! This is tradition and classic at its finest! Sometimes, a traditional dress is the only thing that will do. Meet the Bethany, a classic frock made for her most special affairs. Plaid taffeta is designed with puffed sleeves, a Peter Pan collar, and a hint of gold threading for subtle shine. But the really exquisite finishing touch is the hand-smocked waist with floral details. She'll be ready for the family photo shoot in a snap! I'm just in love with this dress, brings me back to when I was her age!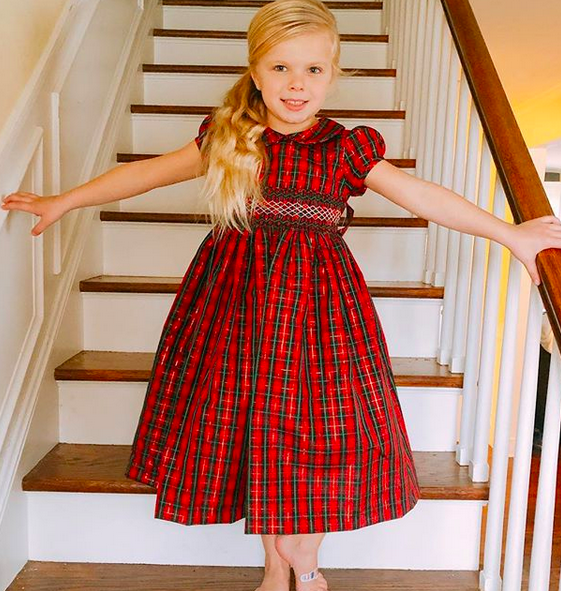 Next!? Calling all DISNEY FANS! You're going to just fall in love with his COLLECTION! Disney X Pippa & Julie Mickey Majorette Jacket Dress Set is Victoria's go-to! She can't get enough of this one! Take Mickey spirit to new heights with this parade-worthy combination. A shimmery gold dress is topped by a military-inspired jacket adorned with Mickey Mouse silhouettes and sparkling striped sleeve detail. With this ensemble, your little one is sure to lead the celebration for 90 years of Mickey Mouse.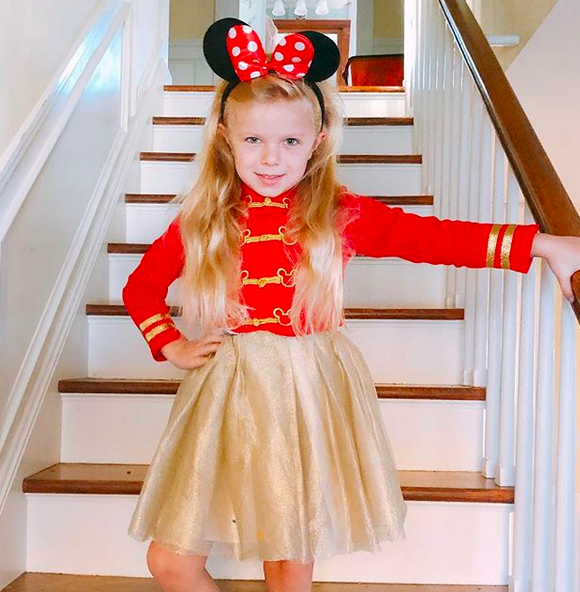 I'm a BIG fan of STARS! I love them! When I saw this dress I just wanted it in my size! The camo is perfection, too! The Ayla Star Sequin Dress is a dress we all need! We're slightly obsessed with this two-piece outfit. An elastic-waisted black tank-dress has a camo skirt with mesh tutu-overlay and pairs perfectly with sequin-star-adorned olive green midi-sweater. Every time she wears it, we're stopped to see where we got it! And I love that you can take the sweater off, too!!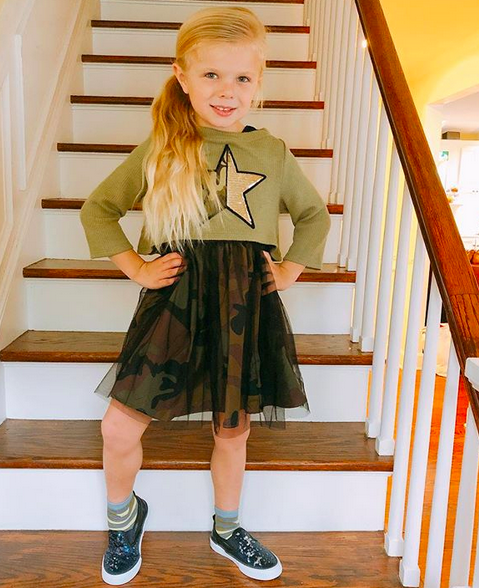 I mean… you literally can't go wrong with any of the styles and fashions, it's just the cutest boutique!! Head on over and scoop up some of the fabulous Pippa and Julie styles!!
We're a fashion family! Check out some other of Victoria's fashion hits!
XO,
Audrey