Rhode Island Holiday Gift Guide
I'm a Rhode Islander and live here full-time. I'm inspired by everything around me here in Rhode Island. Truly. I feel blessed to live in this amazing place.
What inspires me?
The water all around us, the small "town" feel, the people and the true beauty that is Rhode Island. Rhode Island is also a breeding ground for talented entrepreneurs.
Since I'm an entrepreneur – I feel that one of the most meaningful and important things that we can do is support one another.
I wanted to create a Holiday Gift Guide Inspired by Rhode Island.
All of these items on this list are from businesses based in my home state of Rhode Island. I'm honored and excited to share them with you!
Here we go – in no particular order!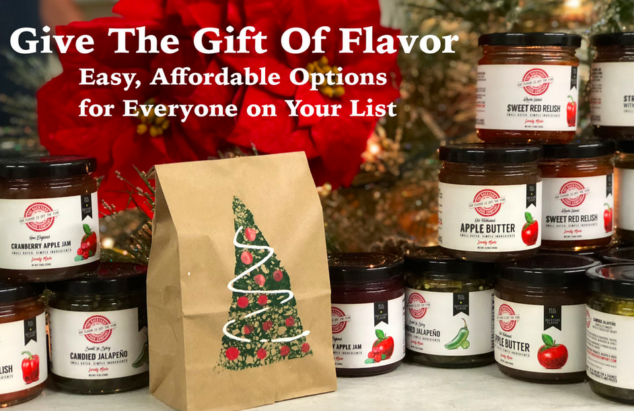 The Backyard Food Company is a RI based food company specializing in small batch heirloom recipes made from simple, minimally processed ingredients. I happen to be married to one of the owners, but I'm telling you – their products are incredible.
SALSA: Hot / Chipotle / Medium / Mild
JAMS & BUTTER: Apple Butter / New England Cranberry Apple Jam / Strawberry Jam with Habanero / Strawberry Jam Rosemary & Thyme / Sweet Tomato Jam
PICKLES: Old Fashioned Pickle / Bread & Butter Pickles / Occupied Pickle
RELISH: Jalapeno Relish / Sweet Red Relish / Hot Red Relish
Check out more here.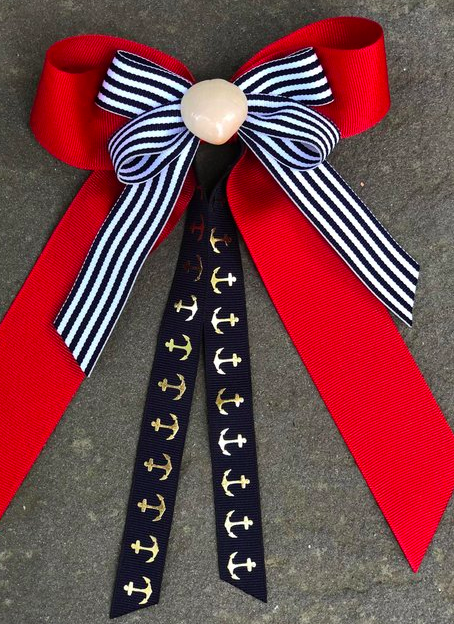 If you're looking for the cutest bows for your little one – look here! My friend Kristen owns this company and I love her passion for creating it! After combing the beaches of Cape Cod with my young children I would always find myself with a pocket full of shells and other beach treasures that they had collected along the way. For the longest time they were just hidden in a drawer or a jar. I tried to come up with a creative way to display or wear them and that is how Monomoy Creations was born. I hope you enjoy the way these bows bring a feeling of summer on the Cape no matter what time of year they are worn.
These are stunning and there are so many different options.
Shop here.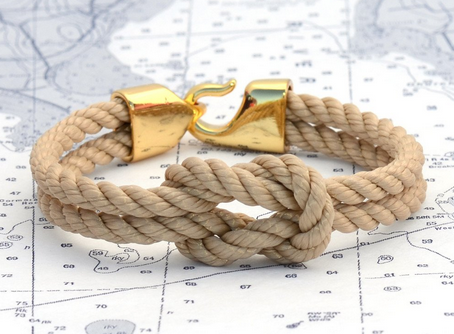 Calling all nautical lovers, you're going to want one or two of these! Lemon & Line offers nautically inspired rope bracelets and accessories handcrafted in Newport, Rhode Island. These are classic Newport and you will fall in love with the variety of styles. 
Head on over to scoop up your faves.
Shop here.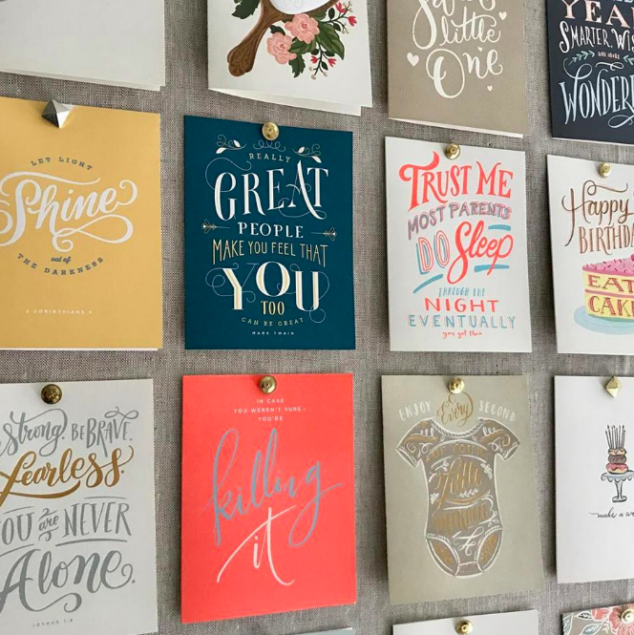 E V E R Y O N E H A S A S T O R Y . At 2021, they believe that each person's story has the potential of becoming an Oscar winning film. It might not be overly dramatic, or comedic, and hopefully, it's not tragic—but if told the right way, it's a story worth telling. Theirs is no different. It's a tale of two people, in different stages of life, joining together in friendship and an exciting new venture with 2021 Co. Their goal is to make gorgeous stationery and bring a message of positivity and joy to the world.
There are so many different cards to choose from, head there to check what you fancy the best!
Shop here.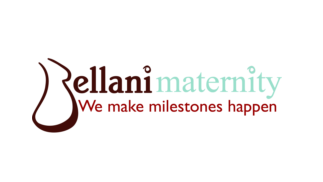 Maternity store featuring nursing items as well as baby toys, carriers, cloth diapers & accessories. They also offer amazing classes for babies, toddlers and moms.

I've know Kelly for years and she's one of the hardest workers and cares so much about her customers. If you have a little one, make sure you take the time to pop in and check everything out! You can also order online!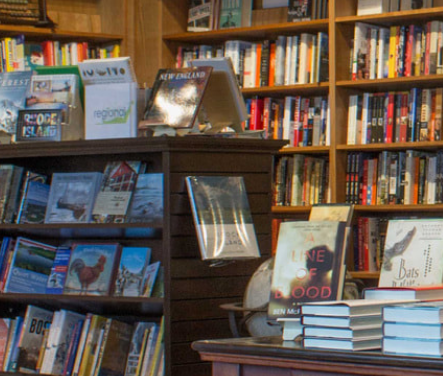 Read local. This has been a destination since I was a kid in Rhode Island! There's nothing like walking into a local bookstore and feeling that local town feel. Today, Barrington Books, voted Best Independent Bookstore Statewide by Rhode Island Monthly's Reader's Poll time and again, is known far and wide for its knowledgeable book-loving staff, vast selection of high-quality books, toys and gifts, as well as its vibrant community events.
There are 2 locations – Barrington and Garden City.
Head here to read all about them and shop online.
Olive del Mondo: Olive Oils, Vinegar and Vegan Mini Mart

This is one of my husband's favorite spots! If you haven't been – you need to check them out! They are a family-run olive and vinegar tasting bar as well as vegan mini mart located at 815 Hope Street, Providence, Rhode Island. They opened in 2012 and have expanded our selection from olive oils and vinegars to include a large variety of vegan, local, and artisanal products. Their goal is to support independent producers and local makers so we've stuffed our shelves with unique Rhode Island and American handmade small-batch goods. Everything in the store is vegan with the exception of a handful of clearly marked products that contain honey we feel is ethically sourced.
Head on over and check them out here.
Sons of Liberty Beer and Spirits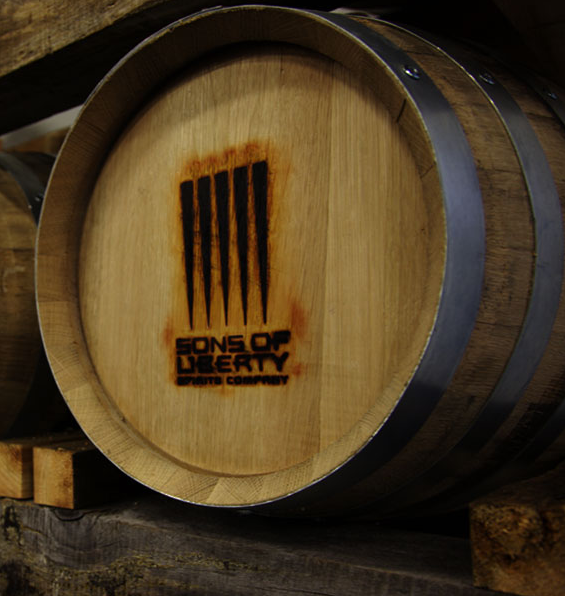 Revolutionary craft spirits out of Rhode Island – American Single Malt Whiskies distilled from distinctly flavorful beers. This is a hot spot for Rhode Islanders and I'm excited to share the wealth here, too.

At the Sons of Liberty we believe being American means taking a stand without compromise and fearlessly pursuing your dreams no matter what stands in your way. We founded Sons of Liberty Spirits to revolutionize and redefine American Whiskey and we are well on our way.
We started with a couple questions: "Why is no one distilling single malt whiskies from the beers we love?" and "Why are there so many seasonal beers, but no seasonal whiskies?" With a spirit for innovation, we set out to create a line of whiskies the world had never seen.
Today we are proud to lead the rebirth of American Whiskey by challenging century old traditions with American Single Malt Whiskies born from distinctly flavorful beers and the first ever seasonal line of whiskies.
Head over here to see what they offer.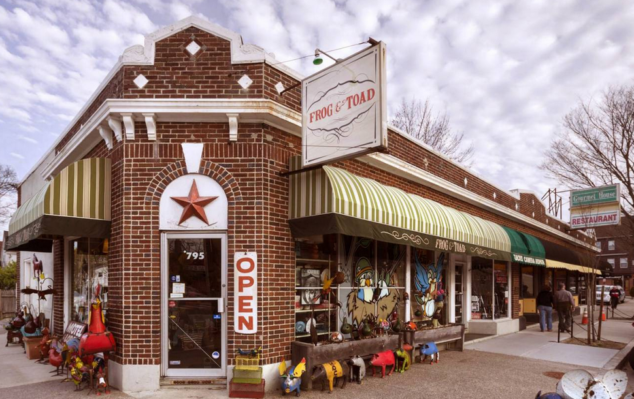 A super cool spot to search for gifts for the ones you love. I love hoping in here and seeing what catches my eye! They have the best stuff and most creative! And everything is VERY Rhode Island.
Looking at their story – makes me love them more!
Eighteen years ago, Erin and Asher Schofield opened their special little neighborhood shop with an ever-changing selection of affordable items from around the world, ranging from lovely and inspiring to odd and incredible, and featuring lots of locally-made goodness. Since then, the store has doubled in size… and stuff!
You'll find hand-knit sweaters, jewelry, handbags, throw rugs, pop culture odds and ends, locally-printed and designed graphic tees, Fair Trade handicrafts from around the globe, and much, much, much more. Frog and Toad also offers complimentary gift-wrapping and a staff that loves what they do. Browsers always welcome. See you soon!
Head in the shop or check out online.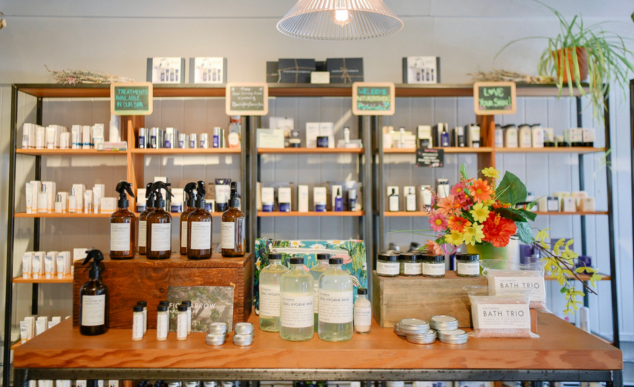 Evolve Apothecary and Spa, located at 769A Hope Street in Providence has a mission is to help you lead a healthier lifestyle by making mindful choices about beauty and home products. We provide you with a carefully curated selection of clean, natural and organic (whenever possible) beauty and wellness products and have a highly knowledgeable team who can help educate and inspire you to live more naturally.
It's a one-of-a-kind type store.
Pop on in here.
Homestyle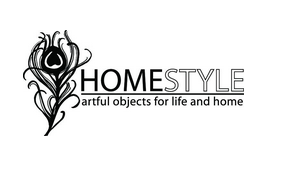 HOMESTYLE combines fine art, home furnishings and gifts for a uniquely enjoyable shopping experience.  The overall aesthetic is modern and artful without being stark.  Vintage and organic pieces are sprinkled among the clean lines of classic contemporary and whimsical items.  Art is an integral part of the environment.  A black and white photograph may hang in the same vignette as an antique impressionist painting, a vintage Asian trunk and a mid-century modern sofa, creating space that is both personal and interesting… not a traditional "furniture store" display.  We give special attention to offering options that appeal to both men and women.  An extensive selection of cards and wrapping service simplify and complete your gift-purchasing needs.
It's a definite shopping destination.
Head over here to check it out.