I'm all about trying to make an impact on my 5 children. As my kids are getting older and older (and getting taller and taller), making an impact on them needs is something that's getting more and more important. My kids are now 5, 10, 12, 13 and 14 years old. My 4 oldest are my boys and I'm really in the midst of teenage-hood right now. I'm in trenches of it and it's right at this time where the decisions that they make can make lasting effects. I want them to make smart and good decisions, so making an impact on them NOW is a very big deal for me.
Make An Impact
I've been very lucky to have created a strong partnership a few years ago with the incredible Ask, Listen Learn program that was created by responsibility.org. I'm honored to be an ambassador because they create content and provide resources for parents of tweens and teens as a way to help start conversations about why a healthy lifestyle is important. What I love about it is that they really focus on the fact that for kids, a healthy lifestyle doesn't include drinking underage. With so many pressures put upon tweens and teens nowadays with social media and friends and everything else in between, it's still vital to keep this discussion and conversation going with our kids. It's not an easy conversation to always have with your kids which is why making an impact on them NOW is so extra important and honestly, the conversation is probably not as hard as you think.
I want my 5 kids, specifically my older sons to be prepared for this topic when and if it does arise. I've already heard and seen too much as a parent already, so I know that at some point this topic will come up for them. I don't want them to feel pressured to do anything, so I feel if I start the discussion now, they will be better prepared for it when (and if) it comes. There's so much that our kids need to deal with on their own as they get older and I really want them to be armed with what to say and how to deal with any uncomfortable situations or experiences. The dangers of underage drinking is something that I've been discussing with them for the last year. I really want them to know that it's not a heathy choice or a good decision to make. Start with your kids now, start by making an impact to help them for the future today.
You can make an impact by making small gestures that will in turn make a big impact now and later. It truly is remarkable, but "it's the little things that mean the most." When I need to have important conversations with my kids, I usually get them in the car. The car is and has always been my safe zone. I know they're listening. I know they're tuned in. I know they're giving me their attention. I take their phones off of them in the car when we're heading somewhere. It's the ONLY time I get with them without the "outside noise" of technology. There's nobody calling them on their phones. There's nobody texting them. There's nobody trying to get on Fortnite. It's just me and my guys and I love it like this, reminds me of when I was a kid driving with me own mom and dad.
Honestly? This is the ONLY way I've been able to get the ball rolling on tough topics and conversations. I'm able to talk with my sons. I'm able to listen to my sons. I'm able to ask questions and get answers. There's something calming about a car ride. Your guard is down. Your kids are just your buddies, driving along. You have this true safe zone where you can open ups topic and just let it ride out in the car. These "small" conversations become the BIGGEST ones. It's amazing how much ground you can cover in a 5 mile car ride. It's these little moments that make an impact. It's taking the time to talk and be present with your kids without the outside noise of life distracting YOU, too.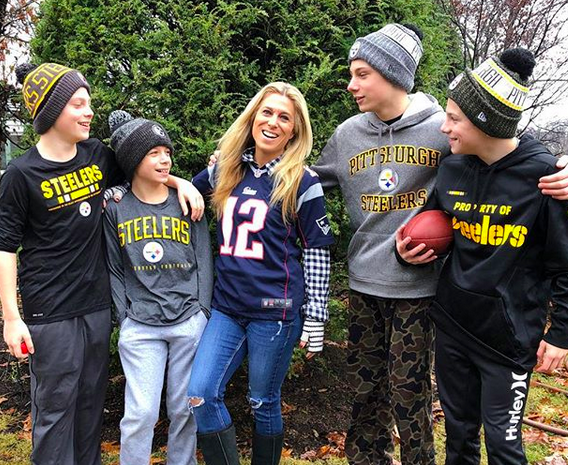 Did you know that parents are the #1 influence on their kids' decision to drink-or not drink-alcohol? This is VITAL for us to keep in mind and remember. Make an impact on your child. Do something meaningful where you can "get away" and have some good discussions. Talk about kids that they might know who are drinking and explain why it's not a good idea. Share with them the importance of having a solid group of friends. Let them know you're always there for anything, anything at all.
Make sure you take the time to check out and rely on the Ask, Listen, Learn site as a resource to help empower yourself with advice and tips on how to handle the questions that will come your way. Ask, Listen, Learn has resources for parents to talk with their kids about why drinking underage can have long-term and short-term consequences on a developing brain and body. They even make it easier with fun videos and games that may make breaking the ice a little easier. You can make an impact in so many ways, just find the one that best works for you.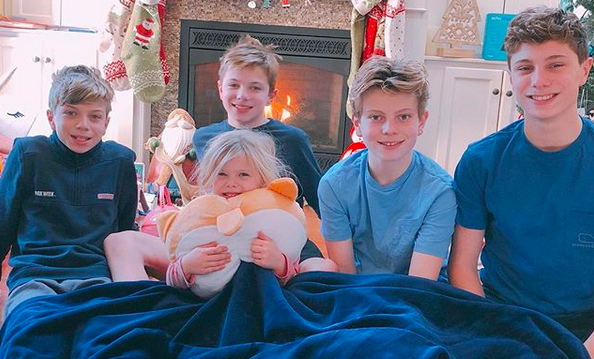 Middle school is the time to start and keep these conversations going. As a mom with 3 sons in middle school right now – 8th, 7th and 6th grades – I know more than ever that NOW is the time. Grab them now. Do what you can. Talk whenever you are able to. Be there. This is the age when kids start to understand and ask more and more questions. As parents we need to make sure we are having these ongoing conversations with our kids about being confident decision makers, about keeping good friends that really encourage positive decisions such as saying YES to a healthy lifestyle and NO to underage drinking.
GO make an impact! We're all in this together!
Read my other post on why back to school time is a great time to start these conversations, too.
Disclosure: This is a sponsored post with Ask, Listen, Learn, part of Responsibility.org. All opinions are 100% my own.