Ready for a little NordicTrack S22i Studio Cycle Review? I had one goal this year for myself – taking care of my health. I committed on January 1st, along with my husband by my side, to take care of myself body, mind and soul.
Growing up an athlete I've always loved to workout. I love how it makes me feel. I love how it makes my body ache (that means it's working). And I love how I see results on my body when I workout.
NordicTrack S22i Studio Cycle
As a busy full-time working mom of 5, I'm going to be honest with you. Finding time to workout isn't easy. It's not easy AT ALL. When I heard that NordicTrack had their NordicTrack S22i Studio Cycle out, I was completely intrigued because I knew it would give me the best of both worlds – working out with a trainer, but also working out at home. It was a win win.
8 years ago my husband shed 100 pounds in 4 months by doing 2 things. One – he started eating healthy. Two – he started spin classes. He went to spin classes 4 times a week and their completely helped transform his body. My husband isn't a big lover of classes at our local gym, but this class in particular really got him.
He loved it. Throughout the last 2 years his weight has slowly crept back on. I could share with you a million excuses, but the reality is – we're just busy. He doesn't have time to go to the gym in the morning.
He doesn't have time to go in the evenings. We are so busy with the kids, our lives revolve around them. We need something EASY to do at HOME.
Enter: NordicTrack S22i Studio Cycle.
When I told my husband that I was chosen to review this item from NordicTrack, he lit up like a Christmas tree! This. This is exactly what we needed. This. This is exactly what we've been hoping and wishing for for ourselves. This. This is a true game changer for busy people who don't have the luxury or ability to get to the gym as much as they want to.
Let me tell you about the NordicTrack S22i Studio Cycle first and then I'm going to tell you why and how this has integrated into our lives so seamlessly.
Before I review ANYTHING on my blog, I need to make sure I have spent time with something and really feel connected to it. I've been using this for the last 6 weeks and I am in love with it! Head over heels. It had me at hello. In love with it.
Up your fitness game with this NordicTrack cycle exercise bike. In-home training becomes more immersive with the bike's interactive coaching touch screen offering more than 12,000 on-demand streaming video workouts.
This NordicTrack cycle has an innovative rotating touch screen that allows for spontaneous off-bike floor exercises while still following the on-screen training. Get even more features, such as live interactive coaching and real-time resistance inspired by global terrains, with an iFit® Coach™ subscription (one-year subscription included).
Here are the specific features of the NordicTrack S22i Studio Cycle:
Inertia-enhanced flywheel
Keep steady as you move with an inertia-enhanced flywheel that's made to last.
SMR™ (Silent Magnetic Resistance)
Experience a smooth and quiet ride without disrupting anyone around you.
Vertical and horizontal seat adjustment
Move your seat up and down or back and forth to find the most comfortable position for you. Plus, the seat is padded for additional support as you train.
Front-mounted transport wheels
Easily move your bike from room to room.
22″ Smart HD touch screen
Watch your iFit Coach workout, view your statistics, or check your progress with a swipe of your finger.
One-year iFit® Coach™ subscription
Get personalized workout recommendations, take virtual studio classes, and go on global excursions in the comfort of your own home. You'll enter in your fitness level and goals, and your iFit Coach will do the rest.
Auxiliary music port and Bluetooth® smart (BLE) receiver
Connect your device to the console, and work out to your favorite music through the dual 2″ speakers. Connect a chest strap (not included) to the console via Bluetooth for a continuous heart rate reading.
2-3-lb. dumbbells included
Let your upper body join your leg workout.
Preset apps and resistance levels
Get professional training, and reach your fitness goals with the 24 built-in workout apps, or increase the intensity on your own with 26 levels of resistance.
AutoBreeze™ workout fan and water bottle holder
Keep cool as things heat up. The fan automatically adjusts to match your intensity, and your water bottle stays close by in the integrated holder.
Lifetime frame warranty
Comes with an additional three-year parts warranty and one-year labor warranty. The equipment has a 350-lb. weight capacity.
I'm telling you right now, what I love the most is the CONVENIENCE. I'm working out AT HOME when it works for me best. I love to workout when the kids are sleeping in the morning.
I know I don't have time to go to a gym, but I do have 30 minutes where I can pop in the basement and ride! My husband loves to workout right before dinner (I don't know how he does this!), so he can easily go down into the basement and ride while I'm prepping away!
The convenience of this amazing machine is incredible! It IS the biggest factor for me in why this will be such a success for us. The convenience alone sets you UP for success!
Equipment is enabled with iFit coach platform; purchase at Best Buy comes free with a one-year subscription
Over 15,000 workouts from over 40 elite personal trainers, held in-studio and from locations all over the world
Trainers lead me through the workout and auto-adjust my machine, keeping me motivated and on track to meet my goals
iFit Coach helps manage health post-workout as well: – iFit Coach app pairs with my activity tracker to combine my workouts with my daily activity and sleep patterns, providing me with a more holistic wellness plan – iFit Coach also provides nutritional tips and recipes based on my activity and the goals I have set for myself.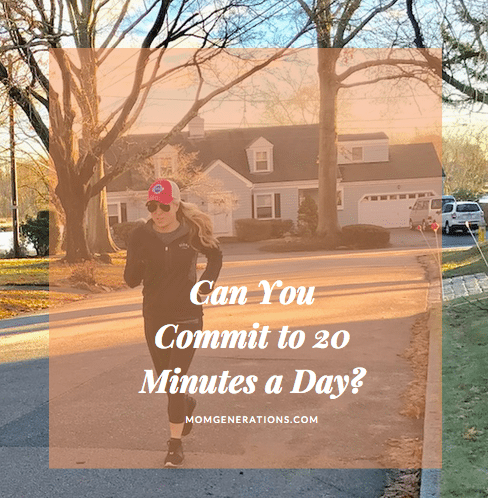 I can't say enough about this incredible piece of equipment. If you're looking to take care of yourself and your health. this is it. If you're looking to get into a set routine for workouts, this is it. If you're looking to transform your body, this is it.
I'm telling you – THIS. IS. IT.
I'm now giving myself the courage to start training for a 1/2 marathon due to feeling stronger and stronger each day on this machine!