Can you believe that summer is right around the corner? I don't know about you, but every summer I change my hair color. I always go lighter! It's just me loving the summer blonde and really wanting to be as bright as possible! Summer hair colors are so much fun because you CAN have some fun! You have the beautiful sun highlighting your hair with it's shine and glimmer, so why not have do something a little out of your comfort zone and go bold! It's the perfect time to do it!
Summer Hair Colors
When it comes to find the perfect summer hair colors for yourself, you need to think about 3 things:
What is going to make me happy? The summer is all about happiness and fun and being carefree (well, sorta!). Make sure your hair reflects that sentiment. What makes you feel young? What seems fun to you?
Is there someone that you look at with total hair envy? This is when your hairdresser will become your best friend because he or she will tell you if you can actually pull off the style and hair color you want. As much as I've always wanted to go dark, my gray hair won't allow it. My hairdresser always says to me, "I can do it… but you're going to have to come back for touch-ups every 3 weeks! Is that OK with you? And it's not. I don't have that kind of time or money.
What hair color will make you feel the best version of you? Regardless of what makes you happy, you need to make sure your hair color makes you feel your very best. What will you love waking up to every single morning? What color won't you get stick of too quickly? What color will make you want to wake up and say, "Boom! I love it!" This is how you want to feel. This is what you want!
I thought it would be fun to attach some of my favorite summer hair colors below from my favorite salon LaLaLuxe Salon. She and her staff are the best at creating looks and styles that work for you. I love seeing what they create because they always know the latest trends and styles. I tried to include different hair colors so you can find one that works for you. If you're brunette, blonde, pink, purple or a red head anything below works for you! See what one or ones work for you best!
Style #1: Brunette with some blonde streaks looks chic and fab!
Melted, highlighted, glossed and ready to rock – Custom brunette color and highlights by Morganne @manely.morganne  @davinesnorthamerica
Style #2: Strawberry blonde. If you don't want to go so bright, this is a great next option.
Beautiful colormelt, highlight and dimensions followed by a sexy fresh chop! Hair by Kelsey @the_cosmetoptician
Style #3: I love this look for a brunette. This is a great way to add some blonde into darker hair.
Shadow root and yummy blonde for spring! ✨Color and highlight by Casey @hair_bycaseyy
Style #4: I love this coffee brown on this style. It's simple and elegant.

Lived-in chocolate hair✨Highlight and custom gloss by Morganne @manely.morganne
Style #5: I love these brown and blonde highlights. These are chunkier and really sweet looking. Love the layers, they are beautiful.

There's something so beautiful about beige blonde✨Loving this sparkly #livedinblonde created by Morganne @manely.morganne
Style #6: This is the BEST style here! Look at these blonde highlights! Super cute and chic!  If you can make this work, this is such a set style for you to check out!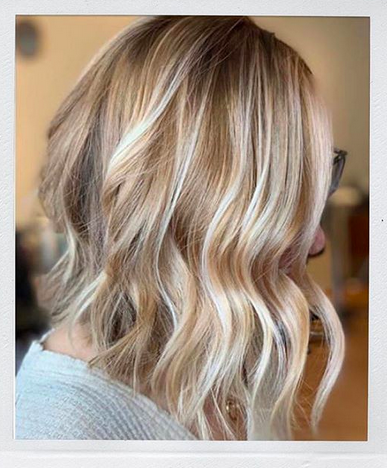 Sparkly and sweet ✨Loving this custom blonde by Jamie @jmillmather
Style #7: Blonde! Blonde! Blonde! Bright in the sun, shining light as can be! The sun shining through this color will be like a shining star! It's just adorable and so beautiful! This is the style I want!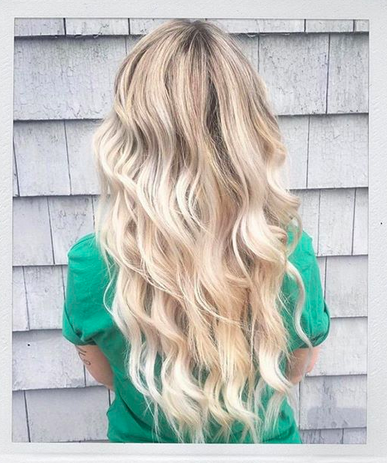 Full head of #platinumhighlights by our assistant in training, Rachel @hairbyrachelauren
Style #8: This is the hair I want. This is the coloring and highlights that I yearn for with my hair. This is hair goals to the fullest! I just adore the blonde tips at the end. It's full and beautiful and just gorgeous.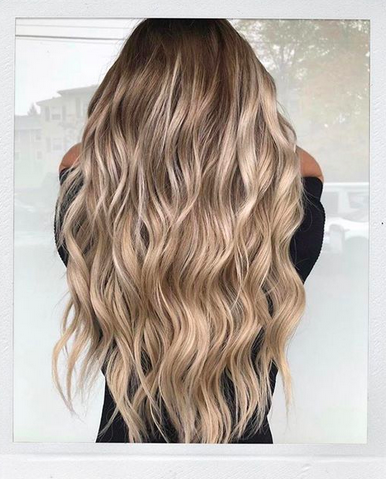 Hazelnut and Vanilla just in time for the slightly warmer weather! This has us all dreaming of beach days. Color melt, balayage, and a full head of @hairtalkusa by Casey @hair_bycaseyy
Style #9: Pink for the win! Pink is such a hot color right now! Adding a little flair and pop of color works beautifully and looks magical! Not everyone can pull this style off, but if you can – do it! It's something that will make you happy, believe me!
A touch of color✨Beautiful blonde highlights and custom rose-gold glossy strands by Morganne @manely.morganne
Style #10 – How adorable does this look? I love the purple tones throughout it. Really adds a beautiful layer of sparkle and shine. I think it's fantastic! I mean this style just looks fun!
Shimmering violet colors and stunning purple dimension by Morganne @manely.morganne
So here are 10 of the Summer Hair Colors that I think would be gorgeous for women to look at and check out. I love being inspired by other hair and I feel that it's a great way to get news ideas and spark some hair inspiration. I'm someone who doesn't really deviate from the norm of my hair, but I do love to mix up the blonde shades and tones. Literally every summer I fall in love with blonde blonde blonde! I feel like it makes me look younger and (yes) I'm MUCH happier with ultra blonde hair!
Drop me some links below of some colors that you like for the summer, too! I'm all about finding some additional inspiration and really stepping out of my hair comfort zone!! Love to be able to find new styles to check out along the way!
Check out these posts that I've created for the Blog:
Blonde Hair Shades – Perfect Shades of Winter Blonde Hair
Style for Girls – Hair Tutorial: Easy Top Knot