With the summer coming along, I'm all about trying to find the best waterproof makeup. I've been working on my eyebrows so much lately because they constantly need to be filled, so waterproof eyebrow powder has been on my personal radar. If you're someone who likes to work on your brows, too you're going love these options for the summer months ahead. Or really, anytime you're sweating.
Waterproof Eyebrow Powder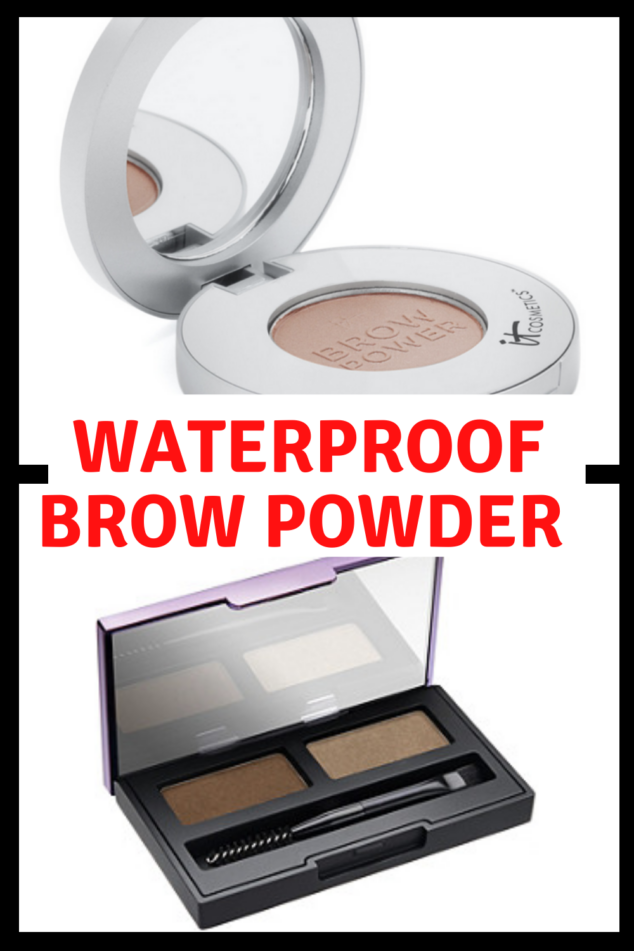 These waterproof eyebrow powder options are great ones for you to check out. I'm all about making sure that price points make sense and that the makeup is easy accessible to people, too. The last thing I want to hear is that I need to order something and wait for weeks. Or that something is back ordered for weeks. I like easy when it comes to my makeup.
I researched these for a couple of weeks for you. I read reviews and watched lots of videos about these, so I'm excited to share with you what I found. I'm thrilled to be able to say that ANY of these waterproof eyebrow powder options would work great. Essentially it comes down to you deciding what you like the most and what one will work best for you and your brows!
These waterproof eyebrow powder options are in NO particular order:
Maybelline TattooStudio™ Brow Pomade Long Lasting, Buildable Eyebrow Makeup is a highly-pigmented and long-lasting waterproof formula that sculpts and creates natural looking eyebrows in three easy steps.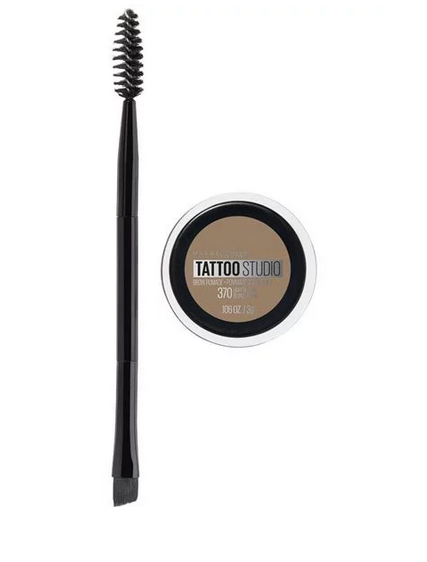 Achieve the look of full, sculpted, and natural looking eyebrows in three easy steps: outline, fill in with buildable coverage, and blend. It's designed to perfectly match your brow color and is formulated for long-lasting, waterproof wear. Maybelline's matte brow pomade glides on for an evenly filled in effect. The dual-ended applicator gives you the ultimate control with its angled sculpting brush and spoolie for natural shading and blending. This long-lasting formula does not smudge and does not transfer for fool-proof wear that lasts for 24 hours.
it Cosmetics Brow Power Powder is your breakthrough brow powder that is clinically tested to be waterproof – and is so easy to use, it does your brows for you! Developed with plastic surgeons, this groundbreaking product creates the look of real hair, and adds the look of soft volume and definition without ever appearing flat or drawn on.
Perfect for both thin and thick brows, your brow innovation also features award-winning Brow Power Technology and transforms to all hair colors based on pressure. Infused with brow-enhancing biotin, saw palmetto and argan and jojoba oils, plus anti-aging antioxidants and collagen, Brow Power Powder is truly unlike any other brow powder you've ever experienced!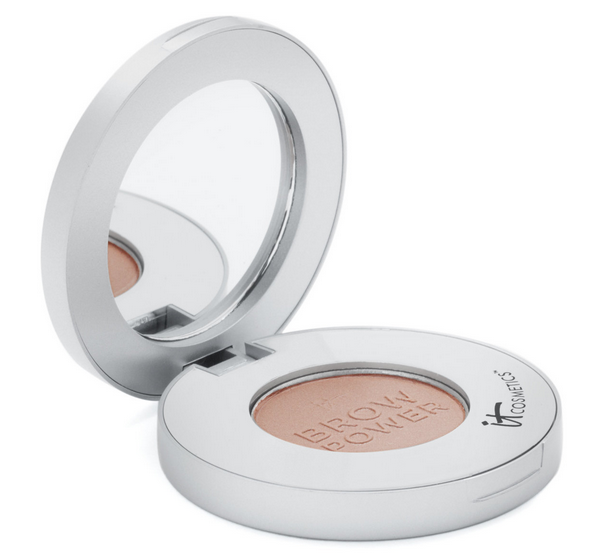 Why It's Special
Breakthrough brow powder is so easy to use, it does the work for you—and is clinically tested to be waterproof!
Universal shade utilizes award-winning Brow Power Technology to transform to all hair colors based on pressure.
Adds soft volume and definition for brows that look real, never flat or drawn on.
Brow-enhancing biotin, peptides, saw palmetto, argan and jojoba oils.
Brow Power Waterproof Perfector 5-in-1 Waterproof Eyebrow Pencil – Why did It Cosmetics create this product: To finally give women a 5-in-1 automatic eyebrow pencil that covers gray, looks natural, and is packed with anti-aging powerhouse ingredients utilizing cutting edge brow-enhancing technology!
What is it: Brow Power Waterproof Perfector is your brow fill-in powder, waterproof automatic brow pencil, brow taming gel, brow conditioning treatment and brow brush all in one! It's also clinically proven waterproof, even after 8 hours of wear. Brow Power Perfector is infused with cutting-edge brow enhancing ingredients and technology. The spooley end brush gives a natural polished look. Covers gray perfectly, and are paraben free. Full brow lift guide included with each pencil.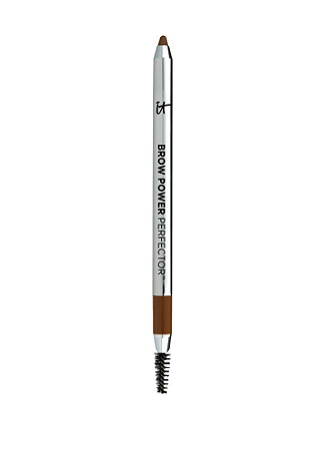 Who is it for: Anyone who wants better brows! Anyone who wants natural looking beautiful brows that frame your face and give you symmetry! Symmetry equates to beauty in the human eye, so doing your brows with Brow Power Waterproof Perfector truly gives you the power to be your most beautiful! Anyone who wants brow enhancing and conditioning benefits and wants to instantly create the look of beautiful, healthy, resilient brows that won't budge or smudge and stay all day until you decide to take them off.
Urban Decay Double Down Brow – Urban Decay's Double Down Brow's high-tech putty-to-powder formula creates waterproof, smudge-proof brows that last up to 16 hours. Its double-ended brush helps build depth and dimension. The putty acts as a base layer to tint, fill, and define the brow. The powder seals in the shape for long-lasting, customized color.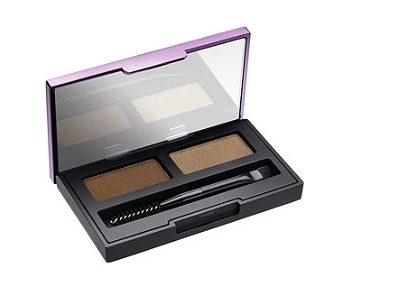 Waterproof Smudge-proof Brow Pencil with Brow Brush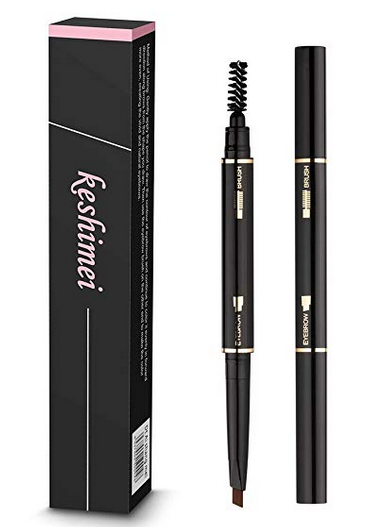 ❤TWO PACKS IN ONE PACKAGE: we provide 2 pencils with same colors in 1 package for longer time to use and you can get an affordable package.

❤WATERPROOF & SWEATPROOF & SMUDGEPROOF: Made of special materials for long-lasting use, this eyebrow pencil could help you protect your exquisite makeup in one step.

❤3D TRIANGLE DESIGN & DOUBLE HEADED DESIGN: 3D triangle design make drawing angles totally agrees with the requirements of drawing precise and fine eyebrows. With a brush on the other head of pen, it will help you comb disorderly growth brows and make it easier to color.

❤ EASY TO REMOVE: The refill is made of special ingredients for easy to removal. You will no longer have to worry about coloring and cleaning off in the daily life.
Please don't forget to join my Daily Dose of Style FACEBOOK GROUP! This has turned into my favorite spot online and I love sharing there every single day! It's been an outlet for me to be open and honest about my fashion loves! It's a great place to learn new things, so I hope you come on over! I'm also going to be starting a kid fashion one soon, too!
Loving this Fashion Over 40 – Daily Dose of Style Facebook Group (that I would LOVE for you to join) and I share trends and styles every single day in there, along with the best sales online for fashion. I fully believe that you can and should be able to look your best without breaking the bank. You want to feel confident and beautiful and you CAN! I hope my info helps! We have a ton of fashion fun in there! And you don't need to be 40 years old!!!!!!!

HEAD ON OVER AND JOIN US HERE!!! I also share beauty tips there, too. Love your support and let me know what it is you're looking for, too!
Make sure you share with me if there's something you love and I missed it on the blog! See my last post on my Amazon Fashion Finds for Spring!
Disclosure: Affiliate links used in this post.