Welcome to THE RESET with Audrey and Vera! We've created a digital show that is meant to inform, entertain and (hopefully) leave you wanting more! As many of you know, we've created digital video content together for over a decade… but we wanted to bring in some of our influencer friends who create incredible and amazing and informative content!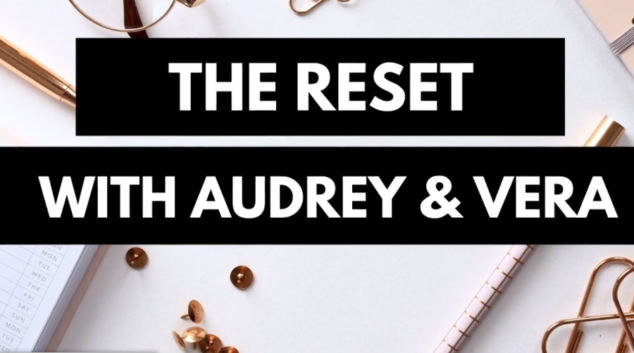 Check out Episode #2:
Each episode, this best friend duo will pack in fun and creative content as well as invite some of your favorite online content creators to share their favorite tips.
What topics can you look forward to? Discussions revolving around style, fitness, food, travel, crafting and so much more!
Here's a look at what is part of episode 2:
Audrey talked about 4 hot spring and summer shoe trends!
See where to buy at MomGenerations.com
Vera discussed an easy-to-use checklist for work-at-home parents looking to get their kids off video games.
Download the freebie here: https://ladyandtheblog.com
Heather McMechan from LocalMomScoop.com showed us how to make a proper Old Fashion Drink Recipe!
Schnelle Acevedo from BrooklynActiveMama.com shared the importance of staying active during this time!
Audrey and Vera's naturally honest and positive approach to sharing parenting advice will leave you wanting more. which is why you can tune in each week!