Looking for some virtual party ideas? We're all living in this new normal right now and it's not easy. Many of us miss human interaction, but with technology we can make the best of it.
Virtual Party Ideas
Virtual parties are a way to go and I'm excited to share with you some virtual party ideas. It's all in how you make it and you can be creative and imaginative and have some virtual fun with family and friends. I've hosted a bunch of virtual parties and as much as I miss everyone in person, it's still fun to "see" everyone.
When it comes coming up with some virtual party ideas, it's important to think about what kinds of parties you'd like to go to online. Online parties are obviously different from "real life" parties because you can't be with anyone. Think about what kinds of parties would be FUN for you to attend and you would be excited to be part of, too.
I wanted to come up with a full list of Virtual Party Ideas because I'm seeing so many people online come up with some super creative parties. I'm always amazed at what people will think of doing when the chips are down and they really need to do something. Online parties are just the easiest way to go for the moment!
Virtual Party Ideas: Pick a theme.
This is the best part of planning your virtual party. Make sure you find a theme that you are excited about hosting. I know that there are certain themes that would totally get me excited about hopping online. I feel like this is going to be personal and different for everyone. Make sure you take the time to really decide what kind of party you want to throw online!
10 Virtual Party Ideas: Use this as a guide.
1. Virtual Tea Party: This is such a cute online party idea for any age! All you need to do is have a cup or pot of tea with you and some cookies. You can invite a bunch of people to this "intimate" little tea party and really have a ball. I know that whenever I've gone to a tea party, I dress up. Make sure you play the part and dress up elegant and beautiful for it.
2. Virtual Dance Party: Get the music and TURN IT UP! Maybe it's a country dance party or a hip hop party or an 80's party. Whatever music you love, grab some friends and dance together.
This is one of my fave virtual party ideas, too! I'm an 80's girl. The best part is that you can change it up and have everyone pick a song for the dance party. This is a fun way to bring people together!
3. Virtual Cookie Decorating Party: Grab some of your favorite bakers and start decorating. This is a fun party because everyone can have some fun decorating some cookies! All you need is to have a stack of cookies and some icing and sprinkles. Show them off to your friends while you're doing it. Have a fun challenge or contest.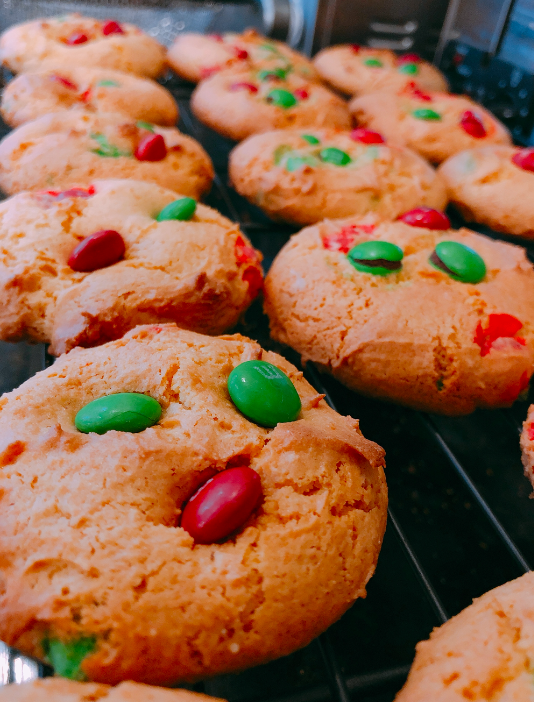 4. Virtual Makeover Night: When was the last time you had a makeover? I used to love doing makeover parties when I was a kid and I love doing them now, too! Take some makeup and hair tools and start creating some masterpieces on yourself with some of your friends! Everyone grab a glass of wine and enjoy the time together.
5. Virtual Wine Tasting Party: This one is ONLY for the 21+ over crowd. Set a wine menu before the virtual party and come up with wines that everyone has to have for the night.
Mix it up and maybe have everyone toss in one of their favorites. Have fun testing each wine as the party progresses! Add some music and you have a fun night. Remember these virtual party ideas are for 21+ ONLY.
6. Virtual Book Club Party: I know so many of my friends are in book clubs and they love being able to come together and discuss some really great books. Grab all of the people in your book club and have a book club party. Chat about fave books and fave characters. This is a fun way to get to know people better and just enjoy the company with people of common interests.
7. Virtual 80's Party: Come dressed up in your fave 80's attire! Have fun with your hair! Have fun with your clothes! Have fun with your backdrop (add posters!). Bring on the 80's and come up with some fun 80's questions that you could ask during it! Have some cool trivia to see how good people are with it… and add some music, too!
8. Virtual Graduation Party: This one is a tough one because I know it's personal to so many graduates right now. I know it's tough having a graduation party online, but you can be creative with it. Have everyone come to the party with a memory and a photo of the graduate. Have everyone share what their memory is and what their photo is, too!
9. Virtual Birthday Party: When it comes to online parties, this is the one that is the most common right now! I'm someone who has to celebrate a virtual birthday party, so I know this up close and personal.
Grab your friends. Grab your fave food and drinks. Be ready for some fun conversations. Play some virtual games (here are some virtual party game ideas) and just enjoy your DAY with the ones you love.
10. Virtual Cocktail Party: Another fun one to do online! This is how you can host a virtual cocktail party! And again this is only for the 21+ club! Bring together some of your family and friends.
Have a signature drink that everyone needs to make OR have everyone come to the party with their fave cocktail. Have everyone share their recipes for some additional fun, too! Remember these virtual party ideas are for 21+ ONLY.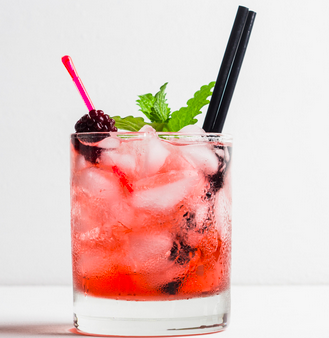 I hope these ideas get you started for hosting your own Virtual Party! These 10 virtual party ideas will hopefully come in handy while planning your next party! This won't last forever, but you don't want to stay home feeling isolated. Host an online party and have a blast!
Check out my Facebook Page to see more ideas for ways to get through this stay at home time!