Looking for Christmas themed hairstyles you can create for the holiday? I've got you covered throughout the holiday season. My goal is to share with you some simple, easy and adorable hairstyles for any age throughout the Christmas season ahead.
Christmas Themed Hairstyles
I'm all about creating a look and vibe for the holidays. I love to pick out the perfect outfits. I love to decorate and wrap the perfect gifts. I love to make everything feel warm, festive and special.
I started doing "matching hairstyles" with my Victoria a few years ago for the holidays. I would buy some great hair accessories and we would twin. Then I started coming up with Christmas Themed Hairstyles because I knew she loved it.
Since all moms know that we have a limited period of time doing anything matchy or twinning with our families, I've been holding onto this time in my life.Victoria has 4 older brothers and I know that would never let me match them up anymore.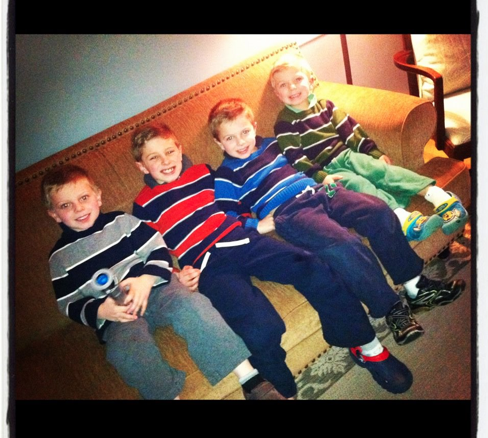 I wanted to be able to share with the other moms out there some adorable Christmas Themed Hairstyles that are cute, easy and fun. You can really push the envelope with some fun by not only getting cute outfits, but cute hairstyles, too.
I *also* want to add in here that all of these hairstyles can be worn throughout the year. You just need to switch out the color of the ribbons. I have so much fun with these easy hairstyles for girls. You will love these and really have some fun creating them.
Easy Hairstyles for Christmas
I'm sharing (3) Christmas Themed Hairstyles with you today. I have a bunch more that I will continue to share, but I wanted to get these up on the blog quickly.
I have to admit, this is my favorite hairstyle for the holiday. It's so cute and elegant. This one can only be done if you have longer hair, but it can be modified for 1/2 updos and full updos. You decide what you prefer.
Here is the video tutorial on how to do it and then I will walk you through the steps.
View this post on Instagram
Take your hair and pop in a ponytail. You can do a straight ponytail or a 1/2 up ponytail.
Take an Elastic Band and loop it over the base of the ponytail.
Slowly start to fan the 2 sides out so they form an arch.
Fan the 2 pieces out to start making your bow.
Take the tail and tie it to the middle of the ponytail base.
Add bow or ribbons.
2nd Hairstyle: Ribbon Braid
This is probably the easiest of all. You simple take some ribbon and braid it through your hair. As long as youcan braid, you can do this one. I love these types of Christmas Themed Hairstyles because you can change up the ribbon every single day!
You would still get a new look! I love simple styles like this that come out looking cute and adorable.
Here is the tutorial on how to create this simple look:
View this post on Instagram
Pretty simple, right? Let me walk you through the steps.
1. Pop your hair into a ponytail.
2. Take a ribbon (and make sure it's long enough) and loop it through the elastic band.
3. Wrap the ribbon around the base of the ponytail to secure it.
4. Starting braiding the ribbon through the hair.
5. Elastic the ribbon into place at the end of the ponytail.
6. I love to go back and puff out the brand (you'll see in the video.)
3rd Hairstyle: Puffy Ponytail
I love this hairstyle for the holidays because it's just a showstopper. You can easily create this look, but when it's finished it looks like it's much harder to do.
Here is the tutorial on how to create this simple look:
View this post on Instagram
Cute one, right?
Steps on how to create this style (and please watch the video as you read through these, it's easier show than explain):
1. Take your hair and make 2 ponytails that are on top of each other and close to each other.
2. Take the top ponytail and divide into 2 sections.
3. Loop the sections over the bottom ponytail and band it.
4. Repeat this sequence again and again until you reach a desired length (I go to the base of the neck).
5. Then puff out each section (like I do in the video).
6. Add little ribbons to each section and a bow on top!
I love these types of Christmas Themed Hairstyles because (just like the top 2) you can change the look easily just by swapping out different ribbons. You can really have some fun throughout the holidays with different patterns and prints and colors of ribbons.
Make sure you're following me on TikTok and Instagram where I share additional hairstyles each day, too!