Anyone else love pulled pork sandwiches? I'm all about serving them up at home for myself and my family. The good news is that you can get the most delicious pulled pork from Niman Ranch and have it anytime you want.
Niman Ranch Pulled Pork Sandwiches
Niman Ranch Pulled Pork is better than anyone I've ever had to eat. It's delectable. It's mouth-watering. it tastes like it just came out of the crock pot. I'm not kidding, it's that kind of good. I could never (ever) make it this good, no matter how hard I tried.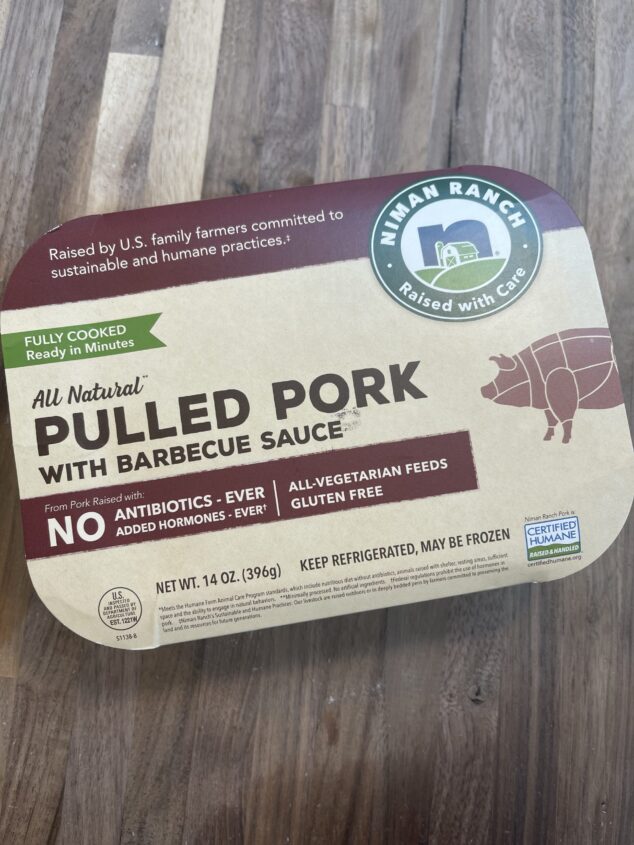 If you've never tried it, make sure you to add it to your shopping list next time you're shopping at PerdueFarms.com.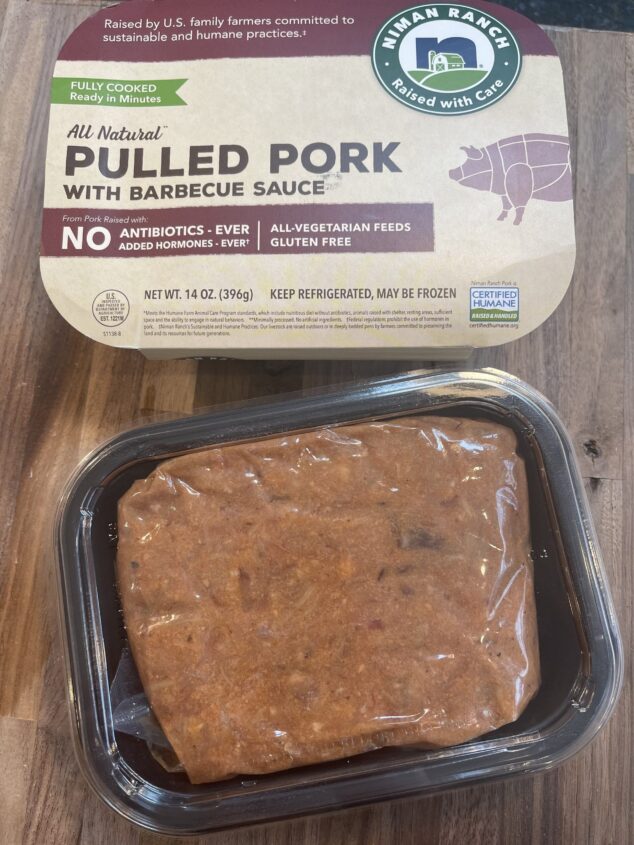 Our pulled pork with smoky chipotle barbecue sauce starts with whole muscle. Chipotle pepper adds a little smokiness to our traditional Memphis-style barbecue sauce without taking away from the flavor. Each pack comes with a reusable microwavable container, making this easy to heat and serve atop a bun or nachos.
Gluten Free
Fully Cooked – Just Heat and Serve
No Antibiotics Ever
No Added Hormones Ever
All-Vegetarian Feeds
Certified Humane
15% off your order!
Free shipping on any order over $159.99!
Free Bonus Product with EVERY order!
The best part about this Niman Ranch Pulled Pork is that it's EASY to prep, too. The good news is that Niman Ranch has done all the hard work. You don't have to cook it at all, you just need to heat it up. I personally love food like this because it takes all the worry and thought out of it.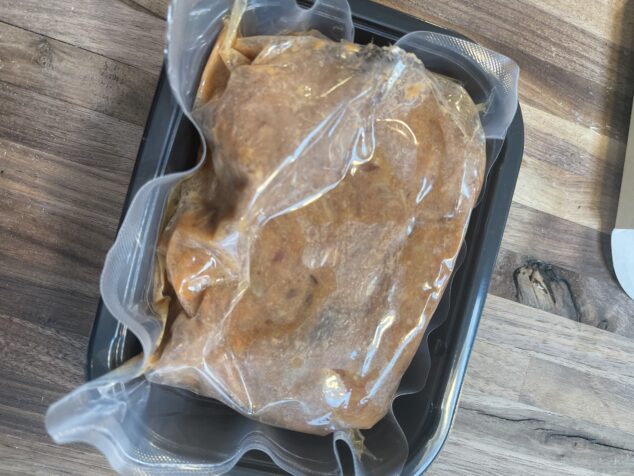 You can prep this Pull Pork in the Convention Oven, Stovetop, or Microwave. I'm all about the microwave because it's the quickest and easiest option.
Microwave
If frozen, thaw in refrigerator overnight.
Remove paper sleeve from the exterior of the tray.
Remove pouch from the tray and cut a small slit in the top of the film.
Place the pouch back into the microwavable tray and loosely cover with a paper towel. Microwave from 4 to 4 1/2 minutes on high.
Remove from microwave and allow to sit for 1 minute before serving – package will be hot.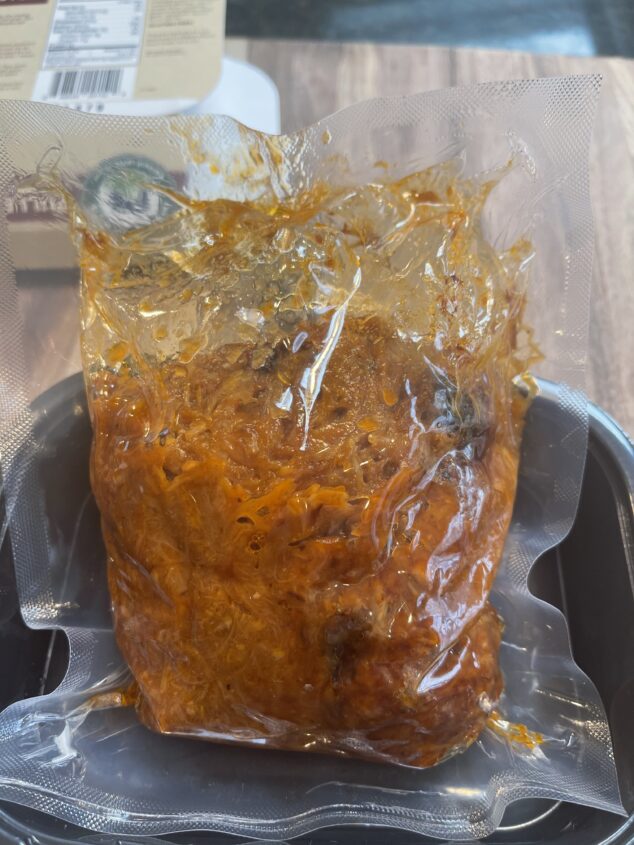 After you've prepped this in the microwave, here are (3) ways for you to serve pulled pork sandwiches. This is how we create them for our family at home. I normally make (9) of them, (3) of each of these varieties.
Pickles
If you're a pickle lover, you'll love pickles on top. I personally use my husband's The Backyard Food Company pickles because they're the best! They give a nice kick and zest to the sandwich.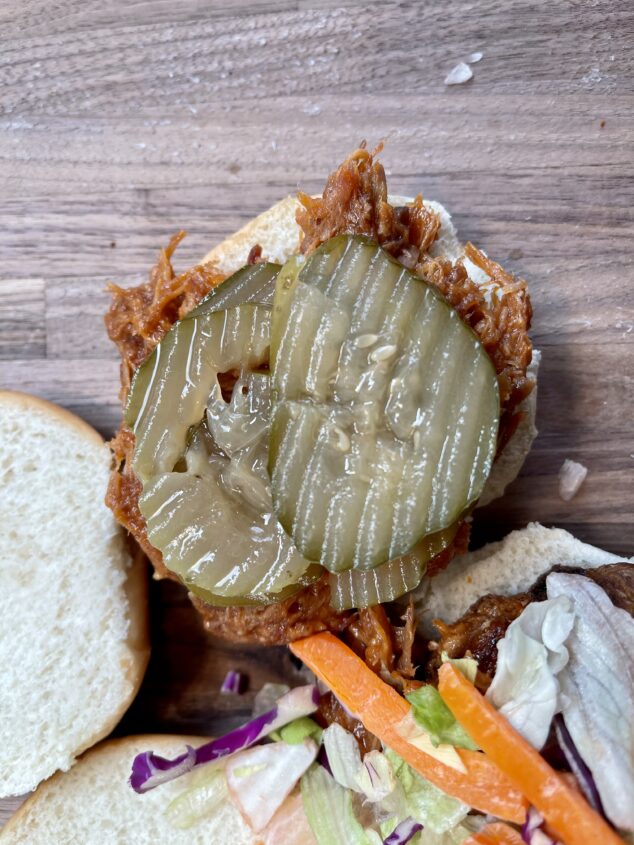 Lettuce Mix with Carrots and Radishes
We always have a lettuce mix in the house because it's just easy to have on hand. Our favorite is this lettuce/carrot/radish mix. It tastes incredible on pulled pork. You get a good crunch with it and it tastes outstanding.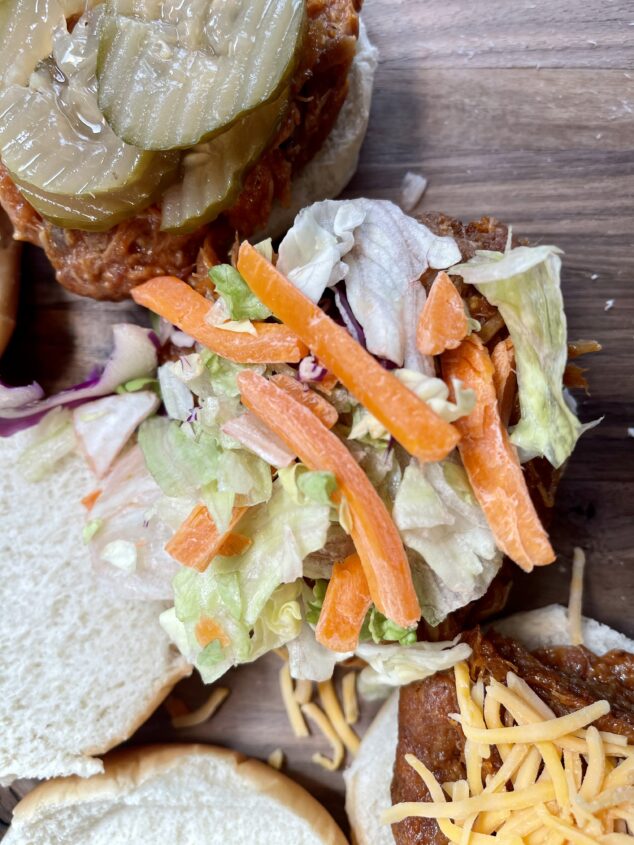 Cheese
We prefer a cheddar cheese right on top, but you could sprinkle whatever cheese mix you want. It's a simple way to get a juicy bite, especially when it melts down.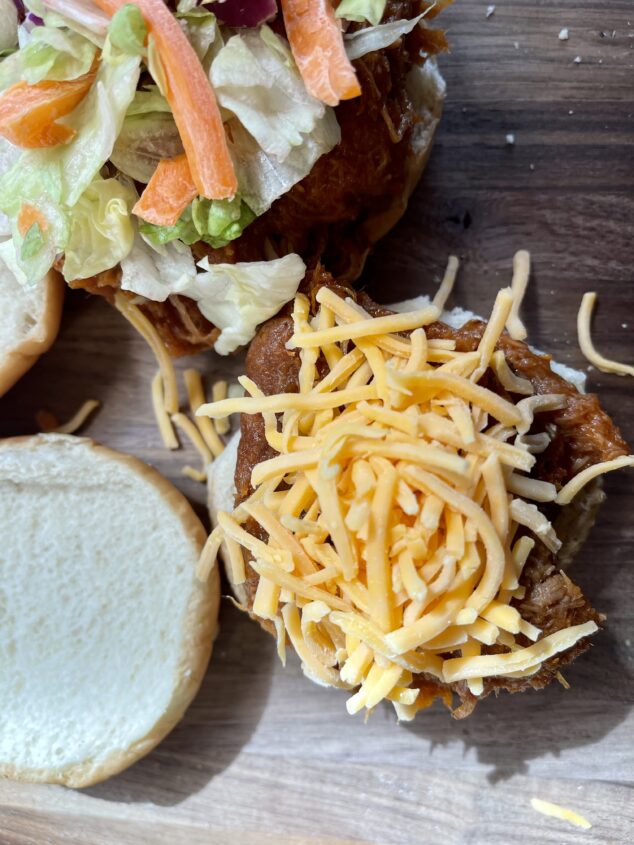 These are all delicious and our favorite way to serve pulled pork sandwiches.
Again – buy your pulled pork here at Perdue Farms.