A long time ago, while attending college in preparation to become a teacher, I learned something that has come to mean a great deal to me. It's about kids… but more about character and self and how the heart meets the mind and spirit. And it's about determination. Here it is:
As teachers and parents and mentors and coaches, our purpose is to help kids realize the fullness of their own being.
But way back then, my purpose was to help students… and I could never have realized that one day I would be watching my granddaughter's character and self and heart and mind and determination be so fully and so beautifully developing. Yesterday, I watched the miracle of Taylor as all of her hard work and training and determination filled her being at a state swimming meet. I watched Taylor walk on deck. I watched her cheer on her teammates. I watched her smile and wave enthusiastically to all of us in the stands. I watched her listen to the advice of her coaches and the older swimmers. I watched her laugh. Then I watched her begin her inner preparation. I could almost see her heart and read her mind…
Taylor is an 8-year old girl who knows the importance of practice and she thrives on it. She is the one who asks to practice with the "big" kids. She already knows how to fill herself up. I marvel at this. I marvel at the way she listens to her mom and dad and her coaches. I marvel, too, at the way she strives to improve her times. Taylor is beautiful and brilliant, and the bounty she receives is the fruit of hard work.
At yesterday's meet, the touch-pad timing system could not be used because of the design of the pool, so the younger swimmers had to do standing-starts in the shallow end of the pool. This is very difficult, especially for the kids who have practiced and perfected their block starts. This did not deter Taylor.
So I watched with my heart racing as Taylor jumped into the shallow end of the pool. Her goggled eyes were set to the other end of the pool.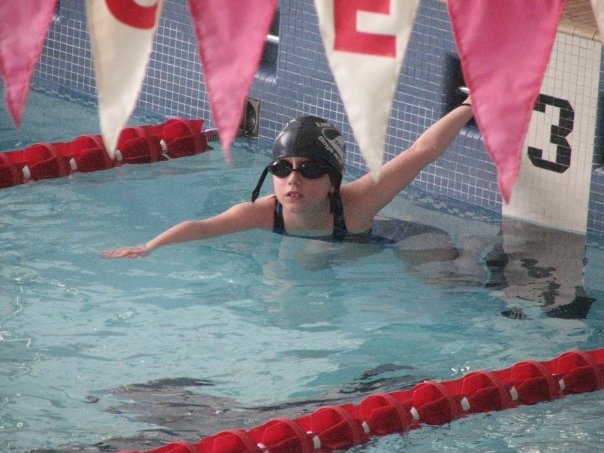 The timer asked for quiet. Her arms were straight and perfect… one ahead of her and the other touching the wall. The buzzer buzzed. My voice came to life with the voices around me…
"Go! Go! Go!"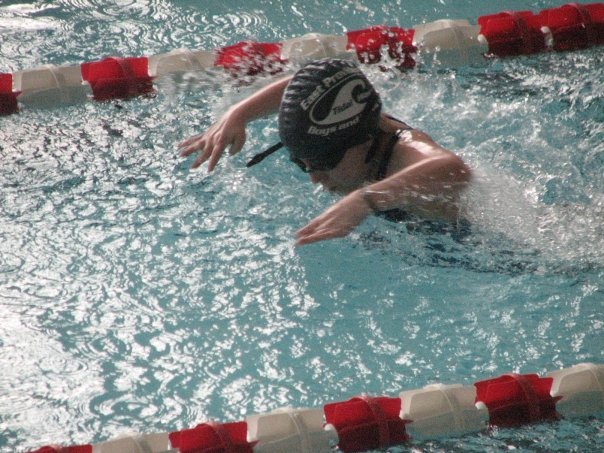 I knew she couldn't hear us. But she could feel us. We were there with love and cheers while she was filling up her own being. Taylor won the 25-butterfly as she majestically cut through the water!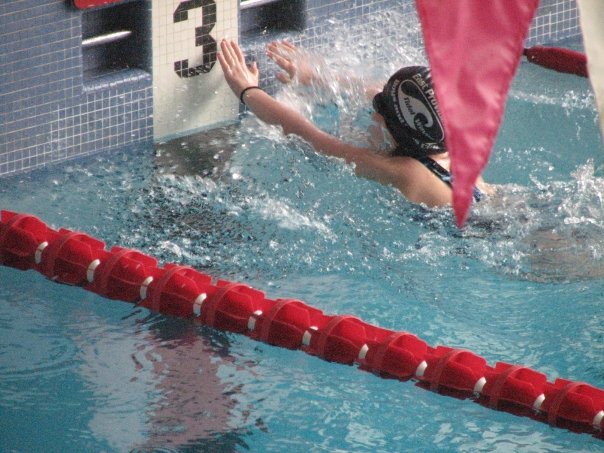 Congratulations, my beautiful Taylor! You greet competition with such joy and such courage. You use your talents and abilities in a most wonderful way. And most important, you understand the great importance of your team and your teammates as you strive for your own personal bests. I am so very, very proud of you!