Earth Day is April 22, 2009.
My fashion advice today?
Get a little "green" with a cool, hip gro-pak from Blue Avocado.
Forget paper or plastic at the store – gro-pak bags are the most fashionable way to go!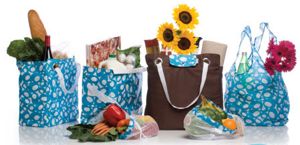 *Have you entered our Mom Makeover yet?  We're partnering up with NewBaby TV and Chic Shopper Chick to bring one lucky mom a fashionably good time!