Are you ready for some eye-catching fashion?
Eyeglasses as accessories.
I started wearing glasses about a year ago. I remember going to the optometrist last November and having him ask me after my exam, "How have you been driving this long at night without glasses?" I simply explained, "I haven't."
He immediately had my prescription ready. But the BIG question – "What frames to pick!?"
I chose a beautiful dark brown Coach frame… and I love love love them!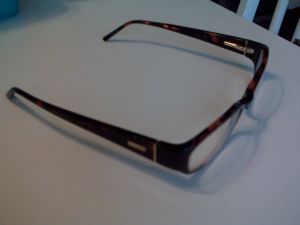 So where is the accessory portion of my blog title coming from? I have been SHOCKED to see lately how many women are wearing glasses as purely a fashion statement.
Yes, it's true.
I know glasses make you appear "more studious…" but are they truly a fashion statement? I think if you wear glasses (ahem… NEED THEM), they can be a great way to express yourself through the choice of your frame. There are so many beautiful, funky, classic, colorful frames out there that it does become "fun" to pick and choose. Last week I couldn't find my glasses ANYWHERE, so I immediately started thinking… "Hmm… maybe this time around I'll go with some red frames!? Change things up a bit."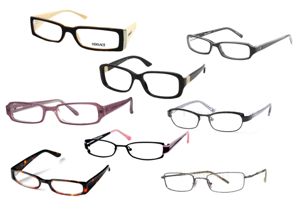 So if you're a glasses wearer like me, definitely have some fun with some frames. I wanted to go with a thin frame, but thick temples. I absolutely love the feel and sturdiness of them. Have some fun and accessorize away!
(By the way, I found my glasses, but the red ones may just be around the corner!)