There's one thing my son Alexander loves to wear – his "handsome shirts." Or, as everyone else likes to call them – polos. I don't know why, but ever since Alexander was a little boy he has been obsessed with wearing a "handsome shirt" every single day. Even this morning, as I was getting him ready with (brace yourself) a regular shirt, he looked at me and said, "No, Mom. Where's my handsome shirts?" It's his thing (even on a Saturday morning). And I've got to tell you, as his mom… I think it's one of the cutest thing in the world. He really is a little fashionisto.
I thought it would be "cool" (this is such a mom defined "cool" moment) to try and find a "handsome shirt" for myself. I've had a few polos that stretched out on me after wearing them a handful of times. I wanted to find something that fit well and wore well. I also like to layer tees up in the colder months, so it was important for me to really find a polo that was going to last… and hold up to the test of time.
COAST Apparel recently introduced themselves to me, and I have to tell you… I'm hooked.
They have a "Winyah" Polo for women that is out-of-this-world amazing! Believe me, I'm not really one to gush over a cotton polo tee, but when you find something you really love, you want to share the news. I've had it since November… I've probably worn it about 20 times, always with a longer tunic underneath it because it is so cold here in New England. When I tell you that this baby is like indestructible to shrink… it's INDESTRUCTIBLE to shrink. It also didn't double in size after one-wear. I hate to admit this… but anytime I don't have to do laundry, I try not to! So I love the clothing in my wardrobe that stays put after a wear and doesn't require a wash to go "back" to normal size.
So what else do I like?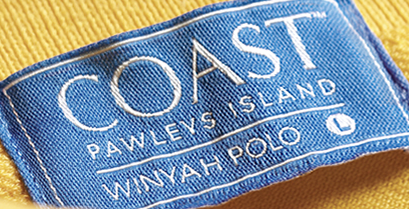 The "Winyah" is made with Peruvian Pima Pique Cotton. It's so soft and comfortable, but the beauty is – there's a little bit of Lycra in it, so you have that slight sense of stretch. Very cool, and allows it to form to your body perfectly. It's also a little bit longer than you average tees… I like this because you're not worrying about the "ride-up" effect when you're picking up your child or reaching for the frozen chopped broccoli in the market (on the high shelf). You have that extra coverage, and as a mom – I thank COAST for that.
Not to mention I got a PINK POLO… I need a little pink in my life after having 4 boys.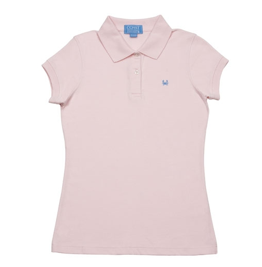 Funny because when I had it on recently, my oldest son looked at me and said, "Mom, did you get any other colors in that?" Oh… he better not be sick of the pink! 🙂
So if you're looking for a good quality… well-made and fabulous polo, head over to COAST Apparel.