Because she's a running the bases kind of mom (and grandma)…
BlissTV – Thanks Mom from Blissful Media Group on Vimeo.
I was a competitive swimmer for 14 years of my life. My dream was to always be an Olympian… I used to hang photos of Jenny Thompson and Summer Sanders on my wall and just dare to dream. As every athlete knows… not everyone is actually an Olympian. The farthest I made it in my "career" was the Junior Nationals – 3 seconds off qualifying for the Olympic Trials.
One thing that I know… I never would have made it that "far" without the help of my mom and dad. It's true. You can't commit to something by yourself, especially as a child… and it was the beauty, love and dedication of my mom and dad who helped me reach for my dreams.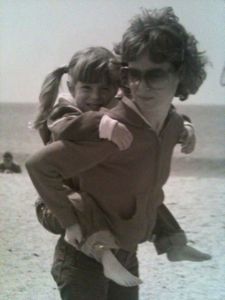 My mother – oh, my mom – she would wake me up every morning (at my request) at 4AM so I could go to swim practice before school. Then, after school… she would drive me to swim practice again. Swimming was my life and my passion as a child and teenager, and it was my mom who understood that and was there for me – every. single. second. My (her) weekends? They were full of swim meets. As a mother now, I wonder… how did she do it? Every weekend, a new pool – a new town or city – and we'd be there for hours and hours. Never once… not once did I ever see anything but a huge smile on my mom's face. She sat there – cheering me on, cheering on my teammates, helping out with timing duties. She was my force. And I never would have made it that far in swimming without her help in dedicating her time to me. She loved it just as much as I did.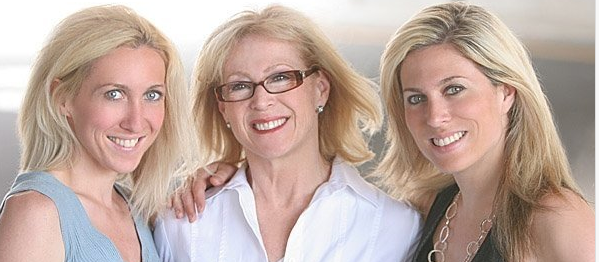 Watching the Olympic Games was an amazing highlight over the past 2 weeks. Watching the awesomeness and talent of the athletes just gave me goosebumps – but I couldn't help but think how proud their moms (and dads) must be because they have been along for the WHOLE journey. To see your "baby" up there doing something that inspires the world, I can only imagine the absolute pride.
I'm honored to be featured in BlissTV's 1st episode highlighting the P&G Thank You Mom Campaign and Contest. I was able to talk about the most important woman in my life who is living the core values of the Olympic Movement, Excellence, Respect and Friendship.
Who is this woman in your life?
Nominate a mom you know living the Core Values of the US Olympic Movement: Excellence, Respect and Friendship. By nominating her, she will have a chance to win 4-day, 3 night all-expense paid trip to the 2012 Summer Olympic Games in London to cheer on Team USA!

**I am closing comments so you can head over and nominate the special woman in your life!**