This past weekend was pure sun, warmth and blue skies in New England… and a couple of days worth of great running races for my family and friends. Saturday was the Providence St. Patrick's Day 5K, and on Sunday the New Bedford Half Marathon.
I ran the St. Pat's 5K on Saturday with Audrey, Keith and Adam. (I did my personal best time and it felt so good!) Barry, Nicole, 2 of our grandchildren, Barry's brother and several friends walked the race. Thousands of happy, sun-kissed faces ran and lined the streets of Providence. It was wonderful.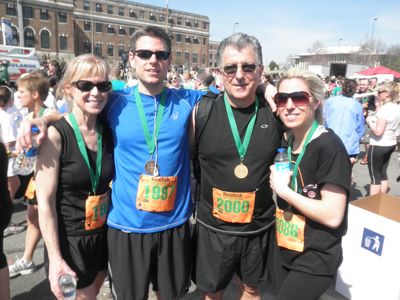 On Sunday, Barry and I ran around the seaport of New Bedford, Massachusetts to catch glimpses of Keith and Nicole and several friends as they ran the Half Marathon. We ran from the start to mile 5, then from mile 5 to mile 12… then to the finish. Thousands of runners and thousands of spectators celebrated the most beautiful March Sunday in recent memory.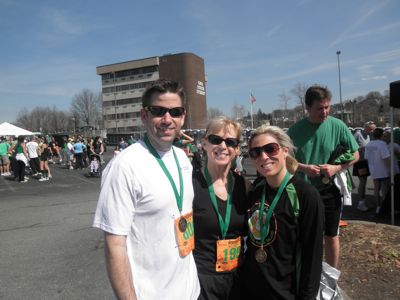 Great challenges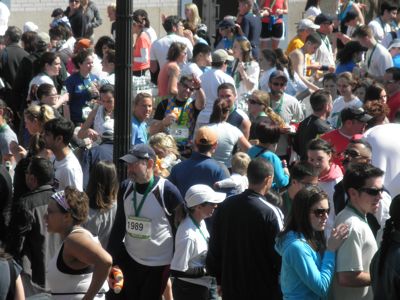 . Great races. Great hours. Great minutes.
But if I think moments… there is one that made my feet and my heart leap. It happened when our 8-year old granddaughter Maddie came with her Mom and Dad and brothers to watch Uncle Keith & Auntie Nicole… and she and I held hands and skipped along Union Street in New Bedford, hand-in-hand. Maddie made me feel like a girl again… skipping and talking and laughing under the most beautiful March sun. It was perfection!