QVC has customized jeans right now. No more hunting. No more trying on a gazillion pairs. You can personalize your own pair of Denim & Co.® by Personify jeans. The best part is that they're… $59.50 (plus $6 shipping). But think about that, you can customize the perfect pair of jeans for yourself for $60. For a someone like me… all 5 feet of me, this is heaven. Even "short" sizes are too long for me.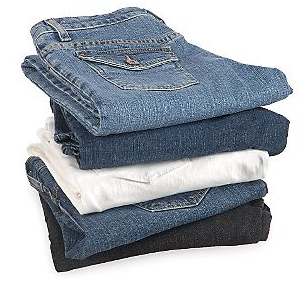 I'm loving this…
First you choose your color and fabric.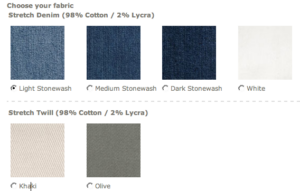 You choose a Fit – Classic or Relaxed.
You choose a Rise.
You choose Button or Fly.
You choose your Back Pocket Style.
You choose your Leg Style.
And then you fill in all your personal information (you know, the info you don't want anyone to really know!)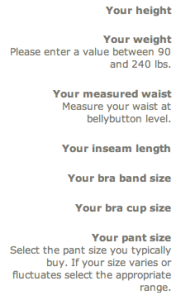 Then you add in more information about your measurements. It's that easy. It's pretty specific, too… even asking about your body shape, etc.
I love this idea… women's bodies change so much after they have babies, it's nice to have options like this out there. And with the price, it can't be beat.