3 Perfect Summer Lip Balms.
It happens – especially in the hot summer months – lips get DRY. Just like we need to keep our bodies hydrated, we need to keep our lips nourished, too. Last summer was awful for me, I had the most cracked and chapped lips all summer long. You know it's bad when it's tough to even smile! So… I have been on a man-hunt for the past few weeks trying to find the "best of the best" in lip balms. I was pleasantly surprised with what I discovered…
Here are my TOP 3 Perfect Summer Lip Balms:
1. Jemma Kidd's Perfect-Pout Exfoliating Treatment Balm TOPS my list!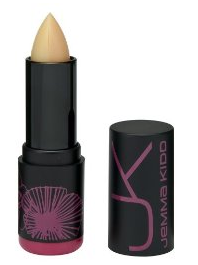 I absolutely loved this balm. It goes on easily and it stays ON! It literally stays coated on your lips for hours. I also loved the package it was in because I wasn't dipping my finger into a container, it goes on like a lipstick. I thought that was a clever way to package it. HUGE thumbs up on this balm! Not to mention – the taste of it is not bad at all!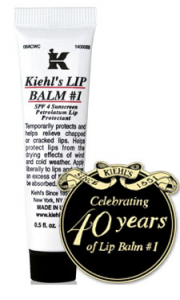 Everyone kept telling me to try Kiehl's Lip Balm #1… ! This stuff works magically, too. Again, I love how you don't have to constantly be dipping your finger into something, it goes on smoothly and truly does stay on for awhile. I will say, I noticed a difference in my lips overnight with Kiehl's Lip Balm #1.

Sometimes you can't mess with perfection. I went to the good old stand-by Chapstick. This stuff is so popular and has been around forever for a reason… because it REALLY works. I live and breath by this stuff for my sons throughout the winter, so I thought I would take a whirl with it for a week and see how to worked on me. It really does moisturize and keep your lips feeling smooth and kiss-able!