Last evening was my first open water swim in preparation for my Half Ironman, which is less than 4 weeks away. For the past 16 weeks, I've been swimming laps in a 25-yard pool with cool blue water and visible lane lines and a lifeguard. And you know… in a bathing suit, cap and goggles.
Open water swims are a little different. Like waves and 2-inch visibility and no lifeguard. And, of course, the wet suit.
How do you get one of these things on? A little lot of Body Glide. Plastic bags. And daughter encouragement.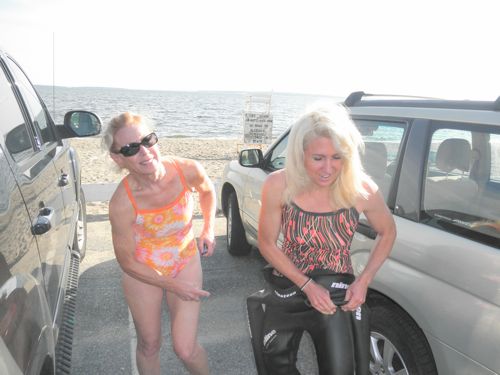 Then not only will you dare to enter those waves and no visibility and attempt to swim a mile (yes, I said a mile)… but your grandchildren will think you're some kind of SuperHero in your superhero costume.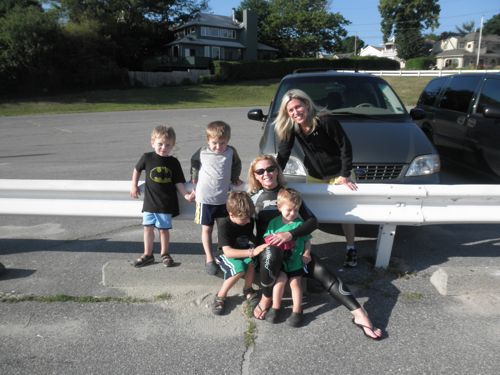 Talk about instant courage!
And the fabulous support from Jane, Keith, Nicole, Matt, Megan, Tracey, Dan, Scott and the Fuel Belt Team!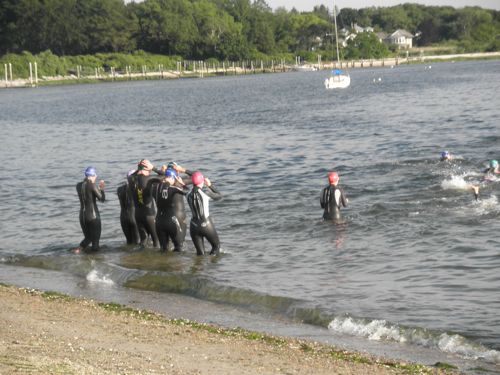 I'm going to say that last night's swim was actually, yes… enjoyable.