It never ceases to amaze me how good it feels to do something good. I always try to instill that in my sons. As parents, it's our responsibility to teach and inspire our kids to do good things in this world. It's something I hold very dear to my heart.
Do Good Day sponsored by 77Kids by American Eagle was this morning in Boston. We all (boys and my mother) headed to Boston to spread the "Do Good Day" message.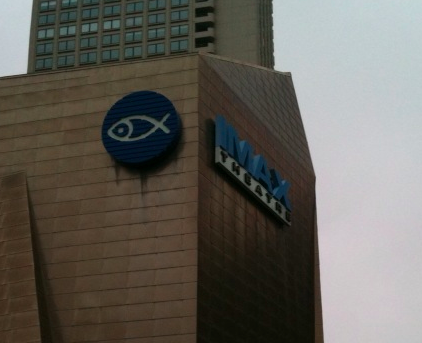 As soon as we met up… we got to work – together. Christine had put "Do Good Day" stickers on 200 bags and we all worked together in filling them with 4 Silly Bandz. Jodi had bought over 700 of them, so we had some fun "playing" a little before we set out…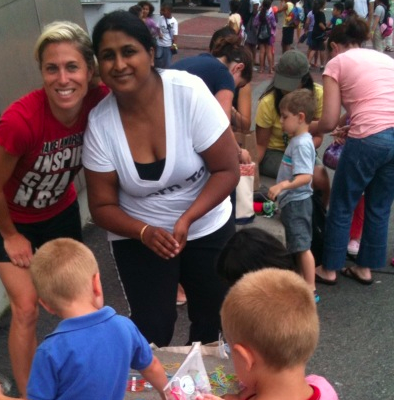 My sons (who are Silly Bandz lovers!) couldn't get over what we were doing. They said, "We're giving them away?" And I explained why… it definitely intrigued them.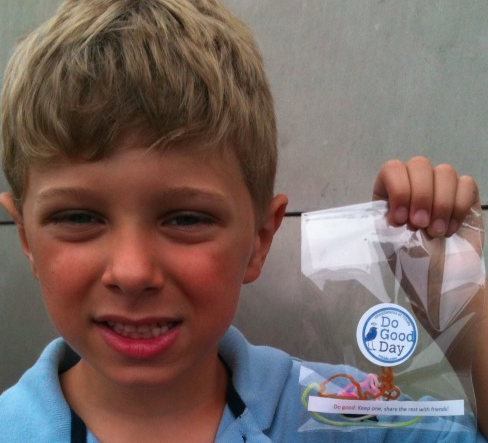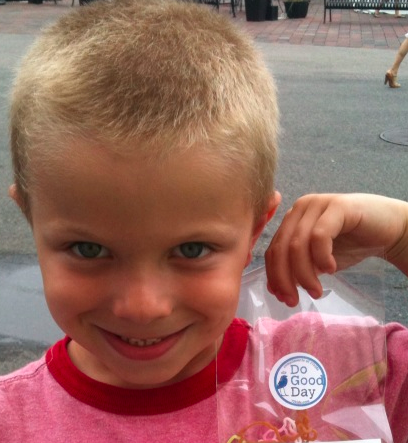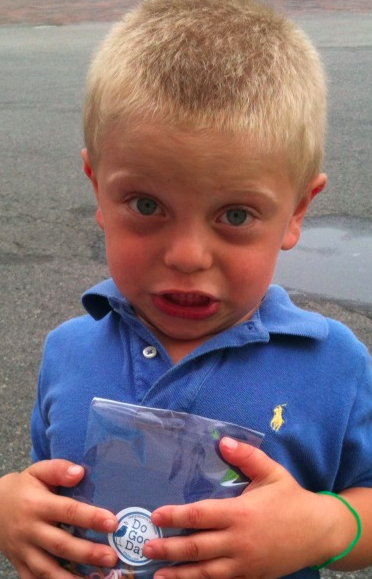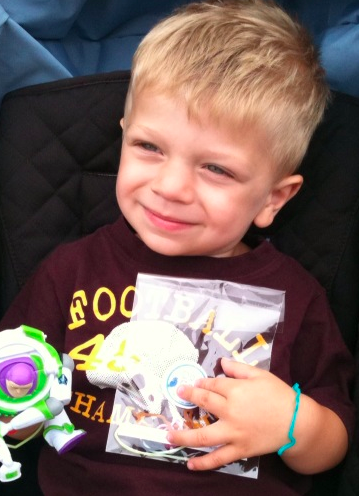 And it was just amazing seeing the faces on the kids we gave the Silly Bandz to… they couldn't believe their "good fortune!" You couldn't have asked for a more rewarding experience. Simply amazing.
Not to mention, I got to see some really great friends!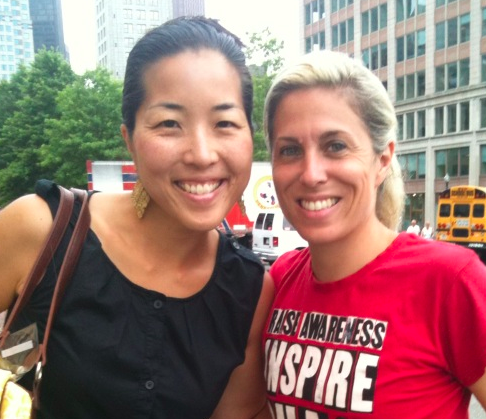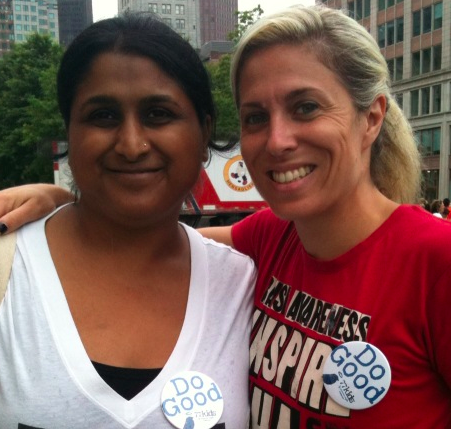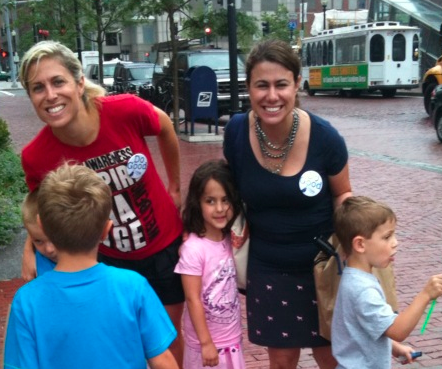 And this is just one of my most fave photos from the day! They were helping each other bag! Too cute!