At BlogHer a couple of weeks ago, I had the chance to get my own milk mustache. It was a very cool experience for me… considering we go through a gallon of milk a day (not even close to kidding), it was fun for me to do. The Milk Mustache campaign was excited (at BlogHer) to announce who their latest celebs were to wear the iconic Milk Mustache… everyone was guessing as to who it would be… (or who they would be)!
I'm excited to announce that the Sprouse Brothers – Dylan and Cole – are the latest celebs to wear Milk!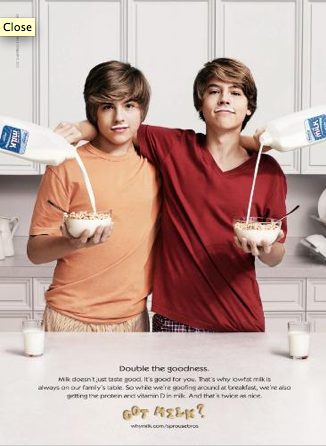 I had the chance to chat with them about their ad and why it was so important for them to be involved with this incredible campaign!
I have to say… as you can see, they were the nicest guys, very down to earth, very funny and very open to sharing. Great role models!