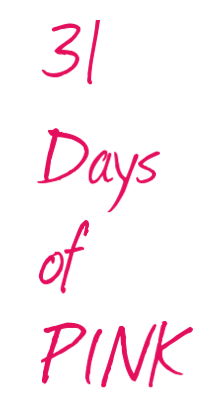 We're very passionate about spreading the Breast Cancer Awareness message. It's something that is very near and dear to our hearts.  As you may have seen, my mom, Jane and I all pledged our commitment to spreading Breast Cancer Awareness with Estee Lauder in their 2010 Breast Cancer Awareness Ad Campaign: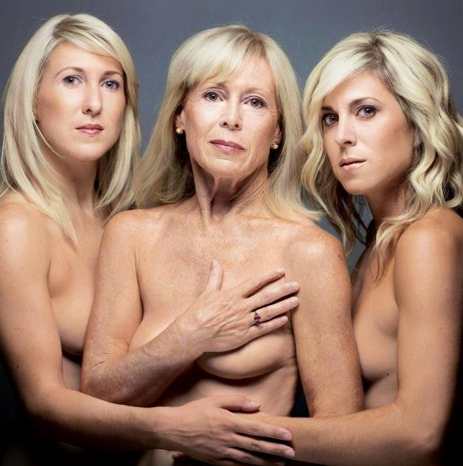 We were honored and inspired and humbled to be a apart of this campaign.  It wasn't the easiest thing in the world to do, but we knew the power and the message that Estee Lauder wanted to achieve… and that's why we agreed to do this.  Our cousin (a mom of 3) passed away from Breast Cancer in 2004 after a 7 year battle, she was our true inspiration for this photo.  Being a mom of 4 myself now, it really hits home to me that awareness for this cancer is key.
So it got me thinking… what can I do to spread the word even more?  And how can I reflect this through my 365 Days of Fashion Advice for Moms?
31 Days of Pink.  Tomorrow (October 1st) marks the beginning of Breast Cancer Awareness Month, and I am pledging to wear something PINK every single day throughout October.  I don't have a ton of PINK clothing in my closet, so this will be the challenge and fun in it.  I will be adding some touches of pink to remind myself about the importance and power and beauty in the color and what it stands for, especially, throughout the month of October.
JOIN ME!!!!!!
I've recruited my friends Vera Sweeney of Lady and the Blog, Colleen from ClassyMommy.com and Whitney from MommieswithStyle.com and I'm asking you to do the same!
I'm not talking about wearing PINK from head to toe… but somehow, someway, bring it into your outfit starting tomorrow.  The one thing that struck me about hearing Evelyn Lauder speak yesterday was that there's nothing too small to help bring awareness to this cause.  I'm excited to bring this fashion-angle and fun to the awareness.
31 Days of PINK… come on ladies, let's do it!
And don't forget to "Like" the BCA Pledge page on Facebook!