I love to garden. I love the smell of the earth… and the feel of it, too. I love beginning with a sea of brown and turning it into a sea of color. Gardening makes me happy.
So why did I take a… well, 5-year hiatus when we moved into this old house of ours?
I don't really know.
Barry and I did plant a row of lilacs right outside our kitchen door, along the stone wall lining our driveway. That was 2 years ago. Those lilacs make me so happy each spring. We did plant 6 winter berry bushes in our back yard and 4 in the front. Those bushes make me so very happy, too, especially when the red berries give such a contrast to the starkness of late fall and winter. We also planted 2 dogwood trees and 3 holly bushes in our front yard. And, oh yeah… we planted 8 hydrangea bushes along the stone wall in our back yard. They are lovely, too. And I guess I should count the 5 pear trees that line the yard opposite the hydrangeas. Hmmmmmm.
But I haven't been in the soil. Hands and knees kind of in. Not like I used to do.
I love flowers. I love perennial gardens. I love planting things that come back every year, marking off time like some magnificent secret. Some miracle. Some promise. Some connection with the sun and the moon and the soil. Something to look forward to each season… right in my own little space of land. So this year, as one of my 57 in 52, I decided to plant tulips. I love tulips. I love the way they appear just as winter in New England has waved its last goodbye. I love the colors and the clusters and their warmth of spirit. I love their delicacy and their resiliency.
Yesterday, Barry and I planned our little tulip patches… 2 of them… and planted 110 tulip bulbs. If our yard was bigger, I would have planted 10, 110 tulip bulbs. That's how much I love tulips.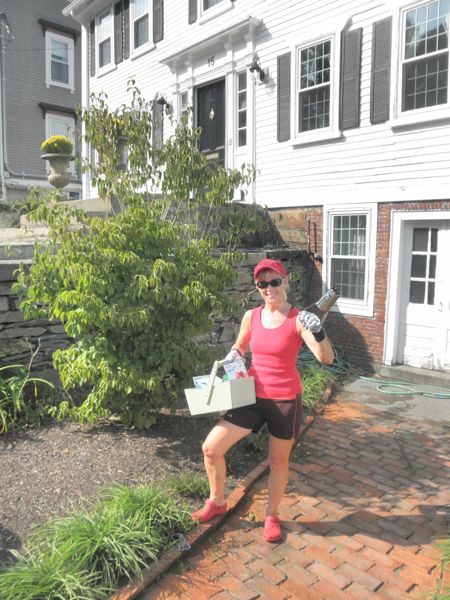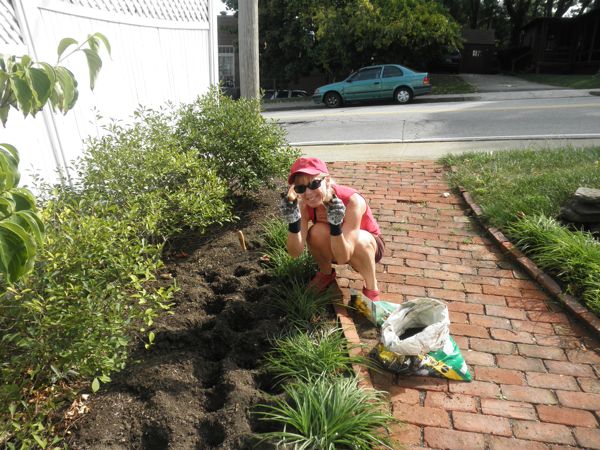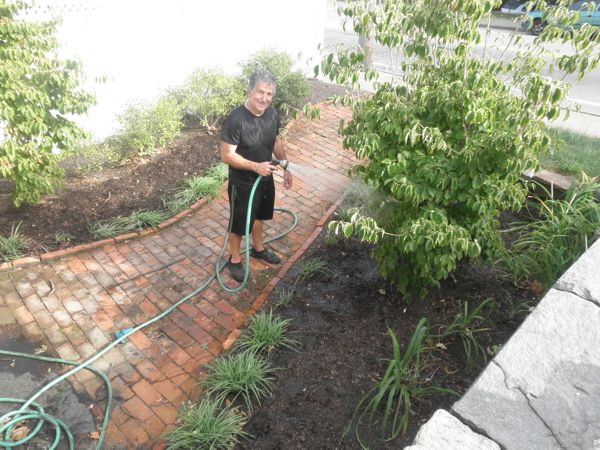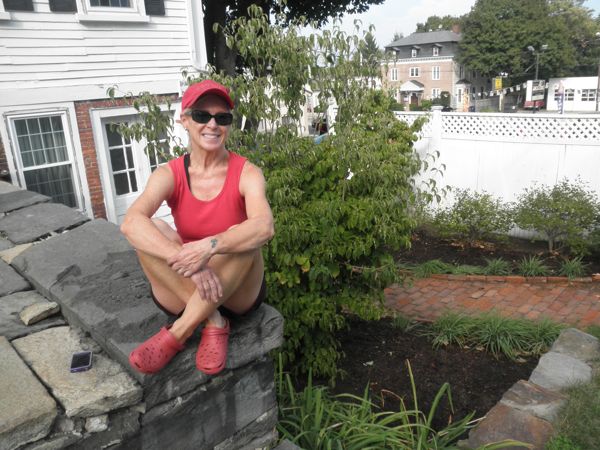 Now we snuggle in for fall in New England, knowing that hundreds of leaves will blow onto our little front yard, atop our 2 little tulip patches, and keep them warm. Then winter will march in, sending layers of snow to protect our little tulip patches as they rest for their big day. And one morning, I will peek out from my bedroom window that sits above our little tulip patches… and I will see the sprouts of spring.
I am not wishing this time away. No. I will be enjoying both the fall and the winter. I just know that I have some little secret, some little miracle, some little promise, some little connection with the sun and the moon and that little patch of soil I call my front yard. Tulips. It's that simple. TULIPS. They will turn a sea of brown into a sea of color.
Planting yesterday gives Barry and me such promise and such hope for our tomorrows… especially after the planting blisters heal!  (I had only Dora band aids… and that's OK, too!)