This week I had the worst sinus infection of my life!  My head ached all over.  I was beyond congested.  And I was just exhausted.  I rarely get sick like this, so it hit me… and hit me good.  It didn't help that I had a lot of work to get through this week and the biggest deal of all, William's 6th birthday!
This was the first time in a long time I didn't do videos for my blog this week because my head was so jammed up, I couldn't even pretend to think people would understand me.  Needless to say, I still had commitments to tend to and a birthday party weekend to run.  I couldn't let anyone down (as all moms know, nothing stops because we're feeling sick).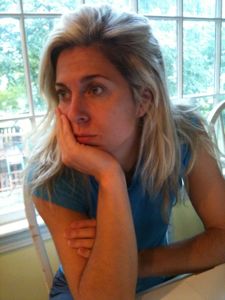 So the question remained – What to wear when you're not feeling good?
The last thing you want to think about when you're sick is what you look like.  Truly, you just want to crawl into bed with sweats on and wrap yourself in a blanket and watch Lifetime (or maybe that's just me).  But in reality, I needed to keep going.  There are definitely some staples that you can wear when you're feeling under-the-weather that still give the illusion that you're feeling fabulous!
Outfit #1:  Relaxed Look – Dark Denim, Sweatshirt Cardigan and Ballet Flats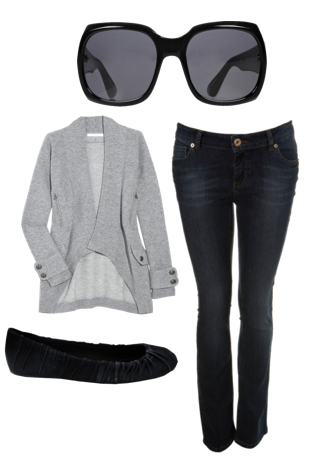 Outfit #2:  Slouchy Capris (so comfy!), Cotton Tee and Flats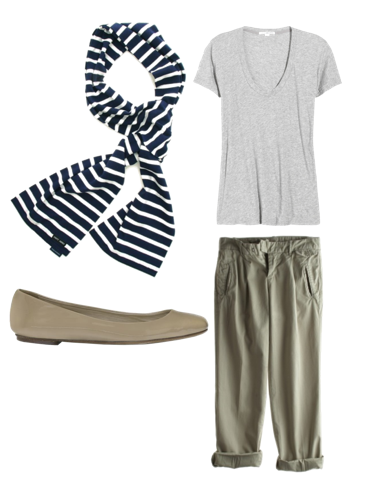 Outfit #3:  Leggings, White Blouse, Black Tank and Brown Belt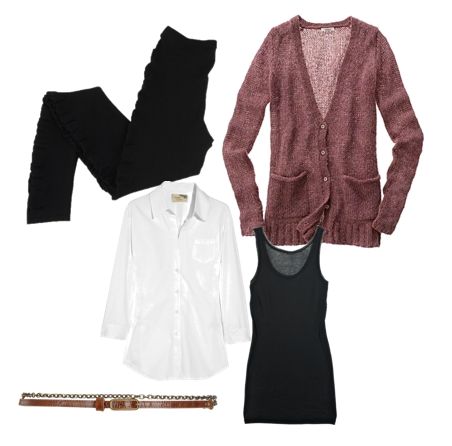 Outfit #4 (for something super fancy you can't get out of):  Little Black Dress – It always works!